Govt proposes $14.7mn in benefits for Syrian operation vets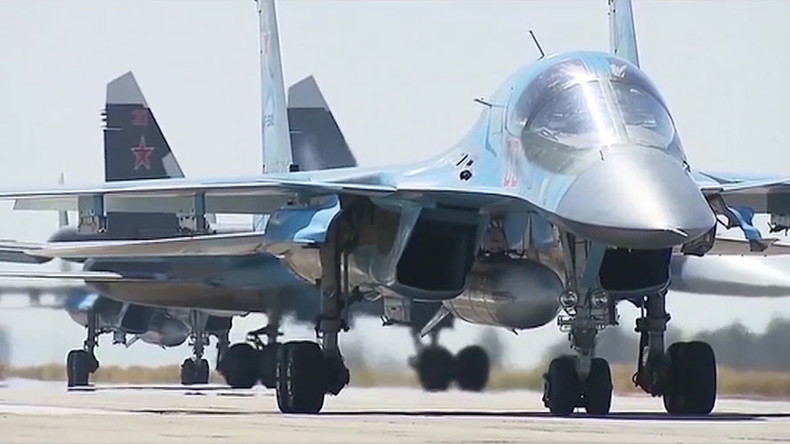 The Russian cabinet has submitted a draft law that would allow military servicemen and civilian specialists who took part in the operation against Islamic State terrorists in Syria to receive the same benefits offered to war veterans.
"The draft orders to award the status of combat veteran to persons assigned to the mission of performing special tasks on the territory of the Syrian Arab Republic during the period starting from September 30, 2015, who worked for the whole term set in their assignment or who stopped working earlier due to extenuating circumstances. The document extends all benefits offered to war veterans to this category of citizens," reads the explanatory note attached with the bill, which was submitted to Russia's lower house.
READ MORE: Successful Syria operation boosts Russians' interest in politics, researchers claim
If the bill is passed into law, it would involve costs of about 968 million rubles (about US$14.7 million), with the money being sourced from budgets that have already been distributed by the Defense Ministry and the Federal Security Service, the note adds.
The current Russian law offers war veterans benefits such as additional pensions, free housing, discounts on payments for communal services, and significant benefits in land and real estate taxes.
The Russian Air Force operation in Syria against Islamic State (IS, formerly ISIS/ISIL) terrorist group and its allies lasted for five months – between September 30, 2015 and February 27, 2016.
READ MORE: Over 70 percent of Russians support anti-ISIS airstrikes in Syria - poll

Earlier this week, the deputy head of Russia's Security Council, Evgeny Lukyanov, told reporters that the Russian Air Force and the Syrian military have together killed more than 28,000 Islamic State terrorists, while the US-led international coalition has killed about 5,000 enemy fighters in two years. Lukyanov also reminded reporters about the main objective of the operation, namely to force the Syrian government and opposition to start a political dialogue.