Lawmaker urges Russians not to travel abroad over threat of terror attacks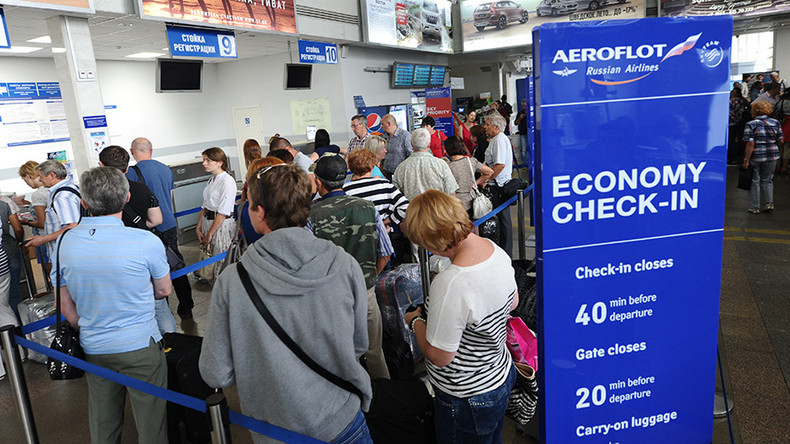 The deputy chair of the State Duma Security Committee has said that warnings of possible terror attacks in foreign countries must be treated seriously, and the best way to avoid danger is to spend the New Year holidays in Russia.
"Any warning from the special services of the Russian Federation or foreign nations about any terrorist threat must be treated seriously," MP Dmitry Gorovtsov said in an interview with the Govorit Moskva (Moscow Calling) radio station. The MP was commenting on the recent statement issued by Vienna police in which law enforcers said terrorists were planning attacks involving explosives or firearms in European capitals between the Christmas and New Year holidays.
READ MORE: Austrian police warn of a possible terror attack between Christmas and New Year
The Russian MP said that he personally intended to spend the short vacation period in Moscow and its suburbs, but noted that if he had tickets to Europe he would most likely return them "because safety must remain the main priority."
On Monday amendments to the Russian Law on Insurance came into force that oblige all tourists traveling abroad to purchase insurance covering at least 2 million rubles (US$28,000) in damages. Those who fail to do so will have to pay for their return home themselves in case of emergency. Currently, consular services and the Emergencies Ministry are responsible for the care of Russians stranded abroad, even if they are not insured.
Of the European nations, the most serious situation with terrorism is in France, where there was a string of deadly attacks in mid-November. The Islamic State terrorist group (IS, also known as ISIS and ISIL) has claimed responsibility for shootings and bombings that killed 130 and wounded over 300 in one night. Last week French Interior Minister Bernard Cazeneuve ordered police and security forces to be especially watchful during festive church services.