Russia may launch probe into Facebook after Belgium surveillance disclosure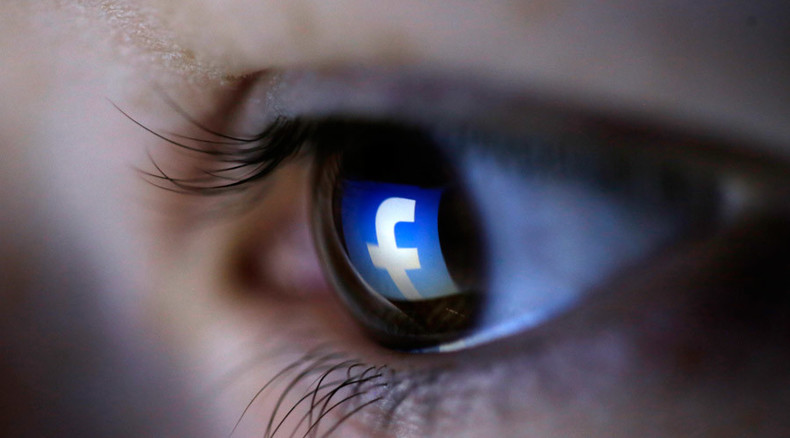 A Russian nationalist MP has asked prosecutors to launch a probe into Facebook and other major social networks after a court in Brussels ruled Facebook must pay a daily fine of €250,000 for its cookie policy tracking non-users.
On Monday, the Belgian court gave Facebook 48 hours to stop tracking the online activities of non-users in Belgium unless they have their explicit consent, or face a daily fine of €250,000. "If a surfer doesn't have their own Facebook account, Facebook from now on will have to explicitly solicit consent and provide the needed explanations," the Brussels court of first instance said.
Facebook lawyers said they would appeal the ruling.
READ MORE: State Duma MP urges Facebook coordinate censorship with Russian authorities
"The situation revealed by the Belgian commission is a cause for concern over the protection of personal data of the social network's users in Russia," MP Aleksandr Starovoytov (Liberal-Democratic Party) wrote in his letter to the Prosecutor General's Office.
The lawmaker also wrote that if prosecutors find any violations during their probe they should proceed with suing the company "in the interests of an unidentified group of people with the objective of protecting their personal data.
"Even if users are not registered on Facebook the network can still track them with its 'like' button on third-party web-sites. Even when users are not pushing this button it still collects information and transfers it to the social network. I think that Russian social networks are also trying to use similar tools. This is competition for ads," Natalya Kasperskaya of the internet security major Infowatch told Izvestia daily.
At the same time, Anton Varnavsky of the Kribrum social network analytics company expressed doubts that the Russian process against Facebook would yield any results, if it takes place at all. He noted that the data collected by 'datr' cookies do not include personal data in the definition used by Russian law – such as first and family name and passport info.
In September, Russia introduced a law obliging all companies offering internet services to store users' personal information inside the country. The authorities refused to postpone the bill's enforcement, but allowed exceptions for some businesses, such as air carriers.
The law also orders the state internet watchdog to blacklist sites that refuse to comply with the new rules. Violations of the law are punishable with a relatively small fine of 20,000 rubles (about $300), while the term for bringing violators' activities in line with state regulations is six months.
According to the law, personal data collected before September 1, 2015 can remain on foreign servers in its unchanged form. It also allows exceptions for cases described in various international treaties and agreements, such as foreign embassies' online visa services.
READ MORE: Controversial law on personal data storage comes into force