FM Lavrov pledges stronger support to Russian diasporas despite Washington & Brussels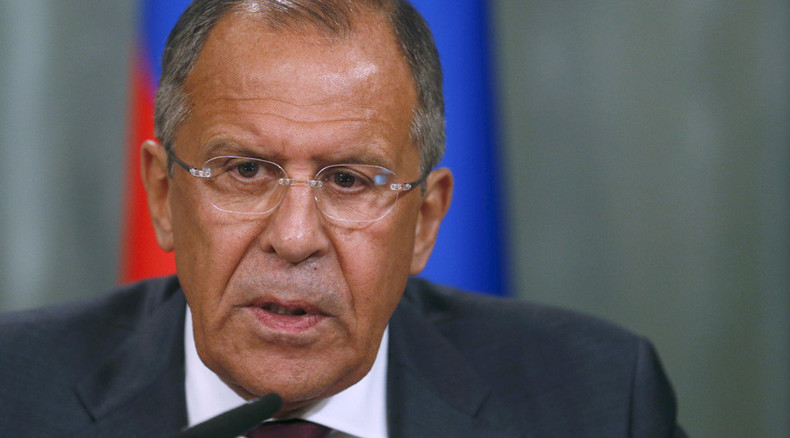 Russia will continue to develop the 'Russian World' concept and support compatriots all over the world despite resistance on the part of the US and the EU, Foreign Minister Lavrov says in a newspaper article.
"Rendering multi-sided support to the Russian World is an unconditional priority of Russian foreign policy as stated in the Foreign Policy Concept of the Russian Federation. As repeatedly emphasized by President Vladimir Putin, we will continue to energetically defend the rights of our compatriots using all means allowed by the international law," the top Russian diplomat wrote in his article published by Rossiiskaya Gazeta daily.
"The Russian World has become more consolidated, with working democratic structures at national, regional and global levels. Anti-Russian actions by Washington and Brussels, including the one-sided sanctions, have failed to have any effect on our relations with [Russian-speaking] communities all over the world that properly reacted to all events and expressed their support to Russia," Sergey Lavrov wrote in his article dedicated to the Fifth World Congress of Compatriots Abroad, which will open in Moscow later this week.
The minister also summed up the results of government support for efforts aimed at unification of ethnic Russians and Russian-speakers all over the world, and coordination of their grassroots bodies with official state programs. He said the Russian government had successfully implemented the 2013-2014 plans developed by the Commission for the Affairs of Compatriots Abroad and already approved a similar action plan for 2015-2017.
READ MORE: Champion of Russian Diaspora pledges support for Putin
Lavrov wrote that Russian communities abroad total about 30 million people and make up one of the world's four largest diasporas. He also notes the government program includes measures to support the cultures and traditions of other peoples, in particular Tatars and Jews.
The Fifth World Congress of Compatriots Abroad is due to open in Moscow on November 5. It will be attended by over 400 envoys from various organizations from 97 countries, as well as top officials from Russian federal agencies and regional bodies of power.
"I am confident that by common effort we will successfully fulfill all the current tasks in the interests of discovering the colossal potential of the Russian World," Lavrov concluded.
READ MORE: Moscow creates fund to protect Russian compatriots abroad