Moscow creates fund to protect Russian compatriots abroad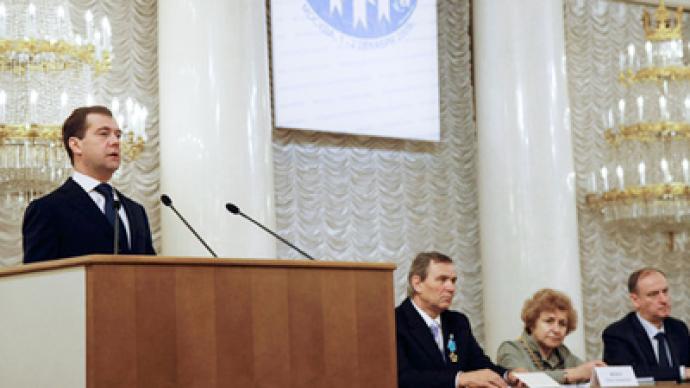 A new fund will render legal and organizational assistance to compatriots whose rights are violated abroad.
All the necessary preparations are underway, and the fund that will protect rights of Russians living abroad will start its work next year, Deputy Foreign Minister Grigory Karasin said on Monday. The new organization will also monitor violations of their rights. Russian federal bodies have coordinated issues regarding the establishment of the fund, including financial matters, Karasin said at a meeting with a group of compatriots. The final proposals have been supported by the government. The draft order was submitted to the presidential administration, RIA Novosti reports."This is a fund that we all need," Karasin said, adding that it may boost the effectiveness of the Russian state's work with its citizens living abroad. Earlier, the Russian Foreign Ministry had said the new fund would work in accordance with principles of international law in terms of human rights. The idea to create the fund was first floated during the third World Congress of Russian Compatriots held in Moscow in December 2009. It was supported by President Dmitry Medvedev who ordered the government to conduct the necessary organizational work. Medvedev then stressed that protecting the rights and interests of Russians living abroad would remain a priority for Moscow. Violations of their rights "should not be left unattended in Russia," he noted. The president also promised to develop a network of Russian science and culture foundations abroad. Human rights NGOs overseas may get Moscow's assistance as well. Congresses of compatriots are held once every three years. According to Karasin, a world conference of compatriots will be held this October.
You can share this story on social media: