Duma rejects proposal of daily national anthem singing in schools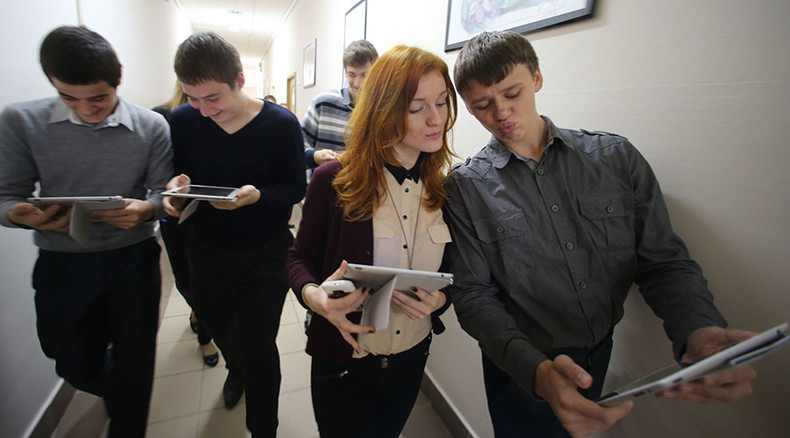 The Lower House Committee for constitutional law has turned down the proposal of the nationalist parliamentary party LDPR to make every Russian school start the classes with joint performance of Russia's national anthem.
The author of the initiative, MP Maksim Shingarkin, has claimed that it would help to make the younger generation respect Russia's state symbols, as well as make the anthem more popular.
However, the committee rejected the motion without even discussing it, reported TASS.
Presently Russian schools usually play the national anthem during the solemn events at the start of the school year – on September 1, but in several regions, such as Kostroma and Belgorod, schools play it every day. In the Chechen Republic, the anthem is played on a weekly basis and in neighboring Ingushetia, every month.
READ MORE: Americans play wrong anthem after Russia takes gold at World Wrestling Championships in Las Vegas
In February education officials in central Russia's Kaluga Region announced plans to introduce daily morning singing of the anthem as well as special tests for schoolchildren at which grades would be given depending on their knowledge of the song. The federal Education Ministry supported the idea but it has not yet been implemented.
The Russian national anthem dates back to 1944. Currently the music remains the same that was used in Soviet times, and the lyrics had been altered almost completely, albeit by the same poet, Sergey Mikhalkov.