Russians' attitude to US improved slightly, latest poll shows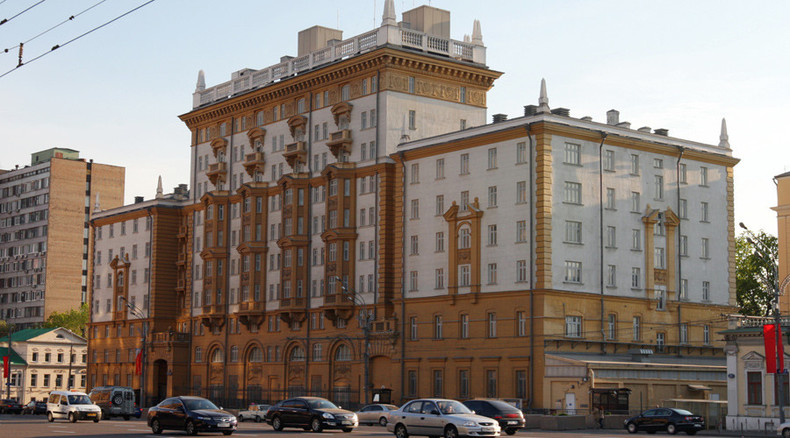 Russian citizens claim that their attitude to the United States, the EU and Ukraine has become slightly better, but remains very low as anti-Russian sanctions remain in place.
According to the research held by the Levada Center in mid-July 70 percent of Russians currently have negative sentiments about the United States, which is 11 percent points less than in January this year when anti-Americanism in the Russian society hit its maximum. Only 19 percent of responders confessed positive attitude towards the US in July.
The Russians' view of other nations that they saw as hostile in the beginning of the year has also improved. Sixty percent of responders claimed to dislike Ukraine (against 64 percent in January) and 62 percent said they disliked the European Union (71 percent in January). The share of those who had positive feelings about the European countries rose from 20 percent in January to 26 percent in mid-July.
READ MORE: Obama's absence from V-Day parade won't bother Russian public - poll
China and Belarus topped the list of Russians' favorably-viewed countries with 75 and 84 percent of positive answers respectively. Other nations in the list included Iran with 43 percent and Georgia with 45 percent (also up from 25 and 35 percent respectively in the beginning of the year).
In mid-May another Russian polling center, the VTSIOM released the results of its research according to which the USA and President Barack Obama are seen by Russians as main enemies of their country. Other entries in the list were the EU, the Kiev government and Islamic terrorists.