Lenin, Stalin lookalikes close to settlement over umbrella attack – report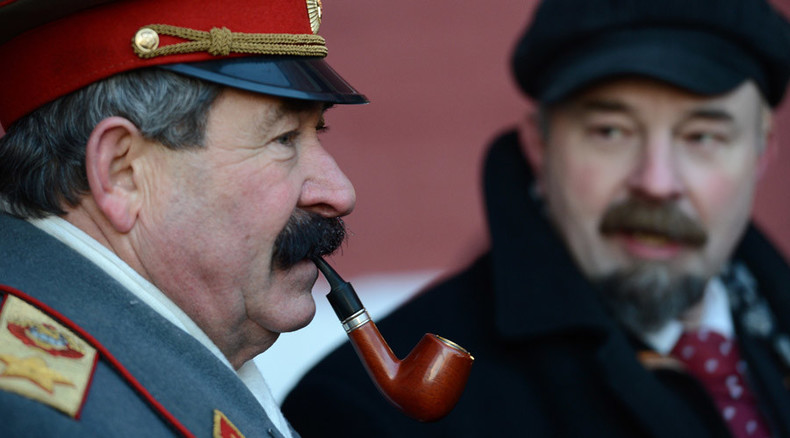 A Moscow news agency reports that recent conflict between actors who impersonate two most famous Soviet dictators will not make it to court as one of its participants has filed in a reconciliatory petition to the police.
According to Moskva news agency actor Igor Gorbunov, who impersonates Vladimir Lenin for tourist photos near Red Square sent a letter to the Moscow Metro Police asking them not to punish Stalin impersonator Latif Valiyev. He wrote that Valiyev had apologized for his behavior and there was no need for further court proceedings.
The incident mentioned in the letter took place in early June this year. Back then many Russian mass media reported a brawl between the Lenin and Stalin impersonators in the very center of the city. The conflict was reportedly prompted by the fact that Gorbunov, who earlier worked in partnership with Valiyev, had found another 'Stalin' to work with.
READ MORE: Stalin to make comeback on Victory Bus
The argument developed into a fight that climaxed in 'Stalin' battering 'Lenin' with an umbrella so fiercely that the latter had to attend hospital for his injuries. Gorbunov also filed in a complaint with police, and Moscow Metro prosecutor Aleksandr Rybak told reporters that he would take the investigation under his special control.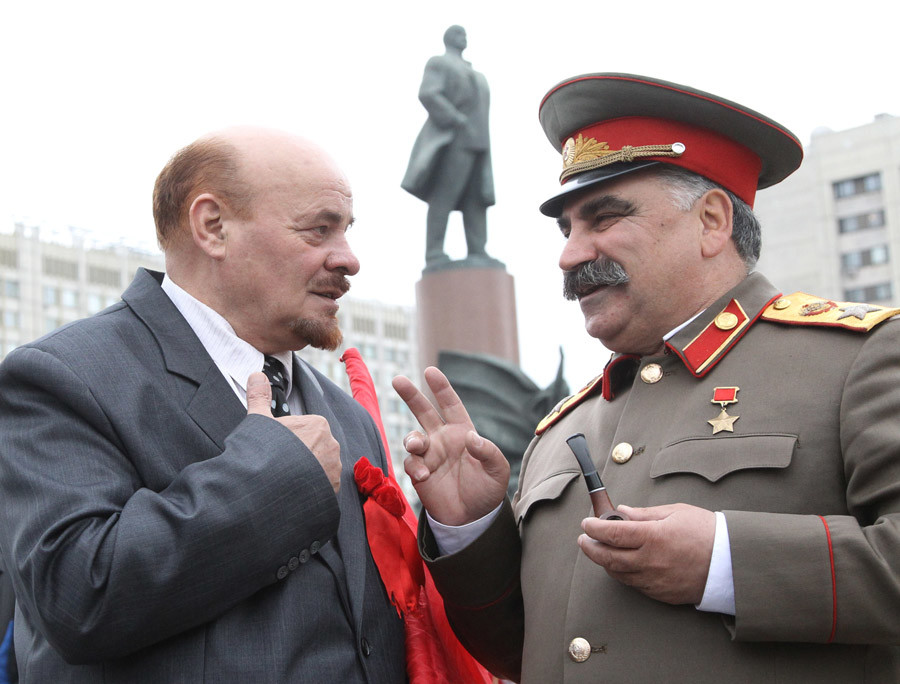 After it became known that Gorbunov sent his request to stop the probe, police said it would be taken into consideration, but only after additional check to make sure that the victim was not coerced into reconciliation.
READ MORE: Communists want Stalingrad back on Russian map
A similar incident took place in Moscow in 2010. On that occasion the Communist MPs in the State Duma demanded a law that would ban the impersonation of famous figures for profit. This initiative was not supported by the rest of the parliament.