EU should focus on internal problems, not Ukraine 'vanity project'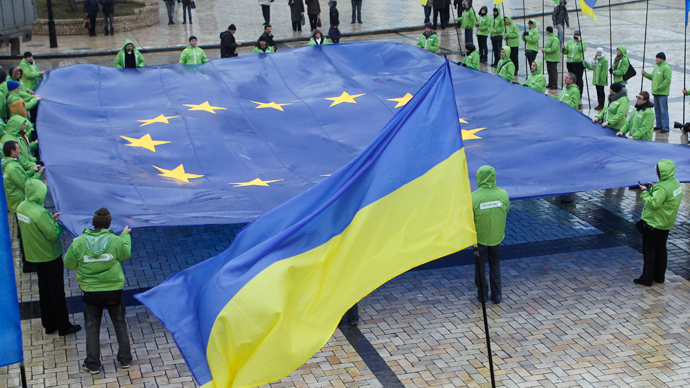 Lithuanian EU presidency was actively pushing Ukraine's bid for EU integration, despite the bloc's inability to sustain another collapsing state, financial expert Patrick Young told RT, adding that the next EU president couldn't care less about Ukraine.
RT:President Putin has said the EU's "blackmailing" Ukraine over the trade pact suspension – if true, why would it do this?

Patrick Young: Well, it has to be said that overall the European Union has been very keen to see Ukraine indulge in a lot of political and liberalizing measures that happen to suit the viewpoints of large number of EU politicians, for example, this whole ongoing issue of jailing of the opposition leader Mrs. Tymoshenko. The rights and wrongs of that are buried somewhere in the Ukrainian court records, but as far as the EU are concerned they wanted to see her freed. Therefore there has been a very significant political pressure coming from the EU overtime, while Russia has noted the fact that overall a vast amount of trade with Ukraine is already done with Russia.

RT:Why does Europe even need another partner which is on the verge of bankruptcy?

PY: Well here we have of course the peccadillos of the European Union. Remember the EU is an organization that seems to have almost as many presidents as it has storm troopers. At the moment that national presidency that is the presidency held every six months by a country is Lithuania. What is Lithuania most interested in? Clearly they are deeply concerned about what is going on, on a general political basis, in the Baltics and thereabouts, their neighbour Russia in Kaliningrad, they are obviously incredibly close and neighbour to Ukraine at the same point in time; therefore, they are deeply concerned about their sphere of influence. This has been frankly a vanity project of the Lithuanian presidency which was never going to be carried through, because from January next year we are going to see the presidency being taken over by Greece. Greece with all of their economic woes, have they even heard of the Ukrainian economy? Probably not.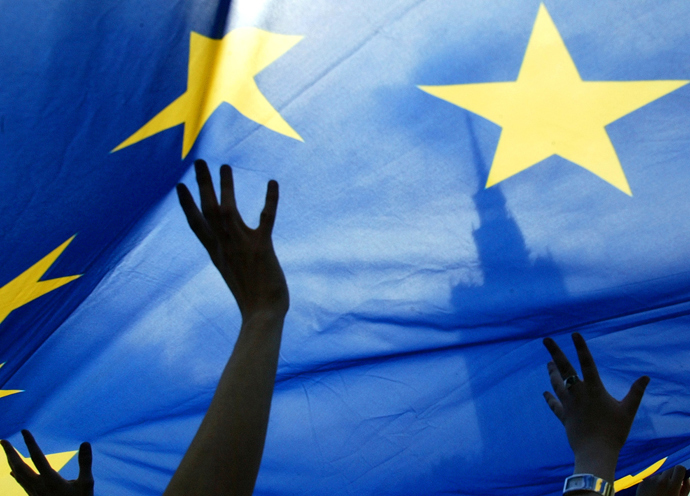 RT:Despite the problems going on in the EU economy, many Ukrainians do see eventually joining the EU. Are there many benefits for ordinary Ukrainians?

PY: Oh look, there are many benefits to be had from the EU, the ability to travel safely, securely in the Schengen passport zone over multiple borders. The opportunity to be part of an absolutely huge trade zone. It is a fantastic idea. But the problem we really have is that already the EU model has been deeply compromised by the addition of countries that weren't ready such as Bulgaria and Romania.

The EU itself really has to concentrate on its own internal economic problems. Ukrainians should absolutely look towards the idea of being an open, capitalist, competitive economy in order to deliver the sort of prosperity that people are currently lacking. But the difficulty is you can't enter into a free trade zone when one party is effectively hopping around indebted, with arms tied around their back, and the other is a huge economic power house centered around Germany.

The statements, views and opinions expressed in this column are solely those of the author and do not necessarily represent those of RT.
You can share this story on social media: