​The art of sinning: Turkey's AKP, December fallout and the religion of Islam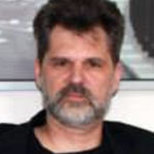 Dr. Can Erimtan is an independent scholar residing in İstanbul, with a wide interest in the politics, history and culture of the Balkans and the Greater Middle East. He attended the VUB in Brussels and did his graduate work at the universities of Essex and Oxford. In Oxford, Erimtan was a member of Lady Margaret Hall and he obtained his doctorate in Modern History in 2002. His publications include the book "Ottomans Looking West?" as well as numerous scholarly articles. In the period 2010-11, he wrote op-eds for Today's Zaman and in the further course of 2011 he also published a number of pieces in Hürriyet Daily News. In 2013, he was the Turkey Editor of the İstanbul Gazette. He is on Twitter at @theerimtanangle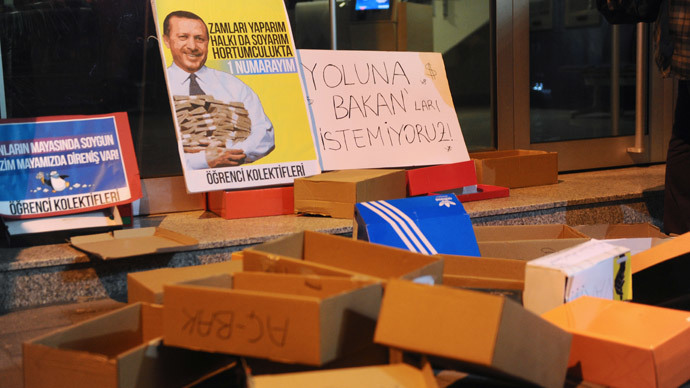 Ever since the corruption scandal known on social media as #AKPgate broke on 17 December last year, Turkey's news has been dominated by a host of seemingly endless and more and more unsavory revelations.
These leaks have supposedly brought the AKP leadership's cupidity to light, avaricious of ever-larger amounts of bribe money to satisfy their large appetites. This would appear to be in stark contrast to the very nature of the AKP that has always tried to depict itself as a political organization untainted by the corruption and venality usually associated with the world of politics in Turkey (and beyond).
Instead, the brand of Muslim-Democracy that Recep Tayyip Erdogan's party tried to deliver was supposed to be clean, decent, and respectful of the rule of God's law and thus appealing to a constituency of voters that is pious, conservative and hard-working. The traditional right and left-wing political parties in Turkey have long since lost their credibility, due to their involvement in corrupt and fraudulent practices (after all, who but a person aiming to further his or her own material circumstances would enter the sticky world of politics?). As a result, the AKP emerged on the scene as a viable alternative, offering a type of political service that was meant to be fair and totally in line with the national psyche, which is overwhelmingly religious and socially conservative. Hence, Erdogan's party was seen as something out of the ordinary, as an exceptional opportunity to right the political wrongs of yesteryear and as a means of setting Turkey's public life on a path to moral and ethical rectitude.
This image prevailed for more than a decade, and concomitantly, the Turkish economy boomed and bloomed, apparently fueled by a ruthless program of privatization and a merciless pursuit of the free market. But then, suddenly and unexpectedly, this AKP-powered engine of material progress came to a grinding halt as a result of the #AKPgate disclosures, with the Turkish Lira immediately losing in value against the dollar and the euro.
According to the powers-that-be, these supposed revelations were nothing but the result of a conspiracy aimed at undermining the growth of Turkey and its people. The initial graft probe was thwarted, yet the revelations kept coming. In the meantime, the prime minister and his henchmen reiterated over and again that the wiretapped sound recordings were "fake", "engineered" or otherwise "forged" and effectively constituted a "coup attempt". The recordings can still be accessed today on the websites, YouTube and Dailymotion.
Even though the government's main line of defense was to say that these revealed recordings were somehow "doctored", one party member came out, not necessarily doubting the veracity of the charges. Instead, he defended his leader using an Islamic argument and even appealed to the principle of free will – a God-given boon to humanity. The AKP member of parliament, Metin Külünk, appeared on the pro-government television channel, Habertürk TV, stating that, while addressing "the wiretap recordings which were brought out in the open in the coup attempt of 17 December and the individual's [various] areas of freedom, Allah has given man the freedom to sin ... Allah says, I created human beings able to commit sins and repent. You are interfering with the freedom of people to commit sins. When you act upon men's short-comings to [put them to] use in a political coup attempt, you are actually transgressing Allah's [own] limits. That is actually [a form of] coercion ... [aimed at] the freedom of the individual to commit sins. Nobody has the ability to assume such a role."
Following this really rather amazing television performance, one could assume that the AKP member of parliament was talking on a purely hypothetical plane. But in view of the ongoing scandal that is #AKPgate, it seems that Metin Külünk, in a rather convoluted way, publicly admitted that the recordings are authentic and that it is up to the individual to assume responsibility for his (or her) own actions, insinuating that it is thus up to the prime minister himself to settle accounts with his creator. And, as we are living in an internet-obsessed world, many media figures in Turkey immediately took to Twitter to express their incredulity. The erstwhile television personality and media consultant, Sedef Kabaş (@SedefKabas), for instance, tweeted her consternation as follows: "The freedom to commit sins? Excuse me, is theft a sin or a crime? Committing a sin is personal, committing a crime is social."
Twitter is extremely popular in Turkey, and AKP politicians also use the social medium freely to communicate with their constituencies, and even to share their religious sentiments. The former Minister for EU Affairs and Chief Negotiator Egemen Bağış is one of those AKP-members freely using Twitter to underline their commitment to the cause of the Prophet Muhammad. At present, Bağış is but a mere member of the Turkish Parliament representing Istanbul, due to allegations that he received bribe money from the Iranian businessman, Reza Zarrab. As such, he usually tweets a Quranic verse on Fridays – the Muslim holy day when it is incumbent upon (male) believers to attend the Jumu'ah prayer and sermon (known as Khuṭbah) at a mosque. On Tuesday, 18 March 2014, the individual or organization known by the user-name 'Başçalan' posted the recording of a telephone conversation between Bağış and the journalist Metehan Demir, writing for Turkey's extremely popular tabloid-like broadsheet, Hürriyet, and regular contributor to CNN Türk's 'Parametre' program.
During their telephone conversation, Demir compliments Bağış for his religiously-inspired tweets, particularly referring to one tweet which quoted the 152nd Ayah (or verse) of the Surat Al-Baqarah: "So remember Me; I will remember you. And be grateful to Me and do not deny Me." Following Demir's Arabic pronunciations, the two men start laughing. Demir even mocks Bağış, telling him "I know you have a booklet for that." In response to Demir's insinuation that Egemen Bağış uses some kind of a guide to the Quran, he joyfully replies "No no, you can just go on Google, type a word like jealousy or ungratefulness then Baqarah and there you go, you have it." Bağış declares that he "tosses" verses from the Quran onto Twitter every Friday. In the course of their conversation, both men laugh and jeer, with Metehan Demir even imitating an Arabic recitation. During the conversation, they turn pretty much anything into a surah, joking around and giggling uncontrollably. Still, they nevertheless express a certain fear that they might get "punished for this sin." The Surat Al-Baqarah is the focus of their mockery, with Bağış referring to the surah as "Makara," a Turkish term literally meaning a spool or coil but also used as a word indicating mockery, jest and derision, as in "pulling a prank on someone" or "joking around." The Member of Parliament, representing Istanbul, ends the conversation in the recording with the words "That's how it is, this is Turkey man."
The leak has caused a lot of virtual and real uproar in Turkey. The head-scarfed Today's Zaman journalist, Satı Kılıçer, put it like this: the "revelation [has] elicited a strong reaction on social media as even well-known Twitter users close to the ruling Justice and Development Party (AK Party) criticized Bağış for his disrespectful remarks about the holy book of Muslims." The theology professor, Davut Aydüz, condemns the politician in harsh terms: "[m]ocking religion, the prophets and the Quran in heedlessness and with pride stemming from the denial [of god] is blasphemy. A believer taking this path leads him outside religion." As such, Egemen Bağış does appear to poke fun at the Turkish population's piety and gullibility during the telephone conversation, as if he were beyond the reach of Allah's wrath as a member of the devout Justice and Development Party or AKP, obviously favored by the Creator himself.
On the same day, the user-name 'Başçalan' posted the recording of another telephone conversation that proves uneasy to digest for Turkish Muslims. The senior adviser to the Turkish prime minister, Mustafa Varank, is supposedly heard talking to the Turkish Airlines' official, Mehmet Karakaş. Turkey under the AKP has long been spearheading an overture into Africa, with Turkey's official carrier Turkish Airlines (or THY) playing an important role in this scheme. In the summer of 2012, for example, the governments of Rwanda and Turkey signed a Memorandum of Understanding (MoU) that provides a cooperation framework between the two countries. The Rwandan Minister of Foreign Affairs and Cooperation, Louise Mushikiwabo, signed the agreement with the Turkish Deputy Prime Minister Beşir Atalay, who was visiting Rwanda at the time. In the same period, Turkish Airlines (THY) launched three weekly flights between Kigali and Istanbul. And Turkey's national carrier, since the end of last year, also has regular flights to Nigeria and Chad. On the recordings, voices identified as belonging to Varank and Karakaş specifically talk about the scheduled flights to the Nigerian city of Kano, the capital of Kano state in the northern part of the country. Kano is a state largely inhabited by Muslims.
The majority of Muslims in Kano state are Sunni, though a small minority of Shiites also lives there. On the recording, Mehmet Karataş is heard telling another person, said to be Mustafa Varank, that he feels guilty over the transfer of large numbers of "items", supposed to be weapons, to Nigeria. Karataş is heard saying literally, "I don't know whether these [weapons] will kill Muslims or Christians." In response, Varank indicates he will supply a satisfactory answer in the course of the coming days. The earlier supposed conversation between Mehmet Karataş and Mustafa Varank seems predicated on the first's scruples regarding the killing of co-religionists, or fellow Muslims. As if Karataş had suddenly remembered the Quranic injunction that "whoever kills a believer intentionally - his recompense is Hell, wherein he will abide eternally" (Surat An-Nisā', 4:93). The implication being that his conscience would be less troubled if the victims are unbelievers, or Christians. After all, the Quranic verse "And when the sacred months have passed, then kill the unbelievers wherever you find them" (Surat At-Tawbah, 9:5) appears to sanction such deadly action. This particular surah, however, refers to a specific historical episode and a believer should thus not use this verse to soothe his troubled soul, fearful of committing a sin.
This leak appears acutely damning, not just because either Muslims, predominantly living in the northern part of Nigeria, or Christians, ordinarily inhabiting the south of the country, appear to have been singled out as victims of Turkish arms. Nigeria has been battling an armed insurrection for more than a decade now – Nigeria's President Goodluck Jonathan is involved in a deadly fight with the Islamist group, Boko Haram, (literally meaning 'Western education is a sin'). The group was founded in 2002 by Ustaz Mohammed Yusuf and seeks to impose Shariah law throughout the country. Talking to the BBC in 2009, Yusuf stated that the belief that the world is a sphere is contrary to Islam and should thus be rejected, along with Darwinism and the theory that rain comes from water evaporated by the sun. The BBC News Africa analyst, Martin Plaut, reasons that "despite [the fact that] 12 northern Nigerian, mainly Muslim, states [have adopted] Shariah law following the end of military rule in 1999, radical Islamists like Mr Yusuf believe their governments are too influenced by Western liberal values. [Ustaz Mohammed Yusuf] has attacked Western education, including the work of the university in Maiduguri, declaring it to be haram (forbidden). His preaching attracted a number of university students, who left their studies to join his movement." And now, it would appear, Turkey's Muslim-Democrat AKP government is supplying arms to Nigeria's extremists, in contravention of an arms embargo imposed by the European Union and the United States. The leak thus suggests that AKP-led Turkey is directly involved in Nigeria's civil war, in a fashion similar to allegations that Turkey has also been financing and arming the Islamist insurrection in neighboring Syria, as I have outlined in earlier contributions.
On the one hand, the 'Başçalan' leaks seem to suggest that certain members of Tayyip Erdogan's party have a rather cavalier attitude towards the religion of Islam. Whereas, other leaks and allegations insinuate that Turkey is not above funding and arming Islamist violence abroad. The corruption scandal known as #AKPgate has really put Tayyip Erdogan and his Muslim-Democrat political organization in a difficult position. The leaks reveal a propensity for sinning among the AKP leadership and the upcoming local elections at the end of this month might thus very well become a referendum on whether Turkey's population is able to countenance any more years under the care of an obviously sinful or possibly criminal AKP leadership and their Muslim nanny state . . . a nanny state that "has [now] blocked access to Twitter" (from midnight, Thursday, 20 March 2014).
The statements, views and opinions expressed in this column are solely those of the author and do not necessarily represent those of RT.