Both sides in Syria conflict should face ICC trial – HRW director to RT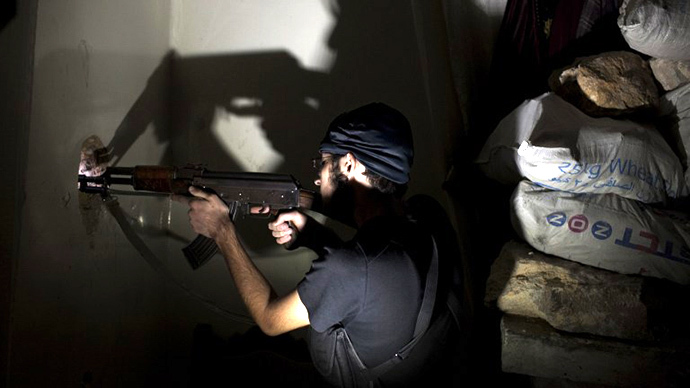 With continuing atrocities on both sides of the Syrian conflict, the UNSC has to refer the case to the ICC, as Syria lacks the capacity to bring people to justice, Joe Stork, acting Middle East director at Human Rights Watch told RT.
Almost 200 people were killed and more than 200 taken hostage by Syrian rebels on August 4 in a military offensive in the Latakia governorate financed by private Gulf donors, according to a recent Human Rights Watch report.

The killings took place when President Bashar Assad's forces were overwhelmed by the militants and left the 10 nearby Alawite villages without protection.

RT:If this was indeed a coordinated attack, as you say in your report, who could have been behind it and what were the motives?

Joe Stork: I can't really speak to their motives. We have identified, we know that about 20 different groups took part. We have identified 5 of those groups by name who were primarily responsible for organizing the attack, for raising funds for the attack and for carrying out these particular atrocities that we've documented.

RT:What brought your attention to this atrocity - and just what happened to these people?

JS: We're talking about some cold blooded killings, as you've noted, some 200 people, all of the ones we've identified not being combatants, not being fighters on the government side – women, children, elderly people. There was actually no military excuse, military reason why they should have been killed the way they were.

RT:How hard will it be to identify the culprits and bring them to account?

JS: The primary issue here of bringing the culprits to account, I think, for the UN Security Council, and that means with Russian collaboration and support would be to refer the situation in Syria to an International Criminal Court. It is quite clear that there is no capacity in Syria to hold these people accountable, so we have to be talking about an international dimension.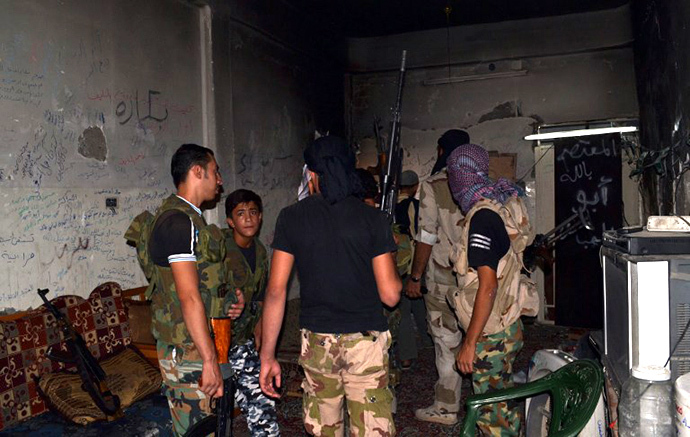 RT:
Talking of international dimension, in your report you were saying Kuwait and Gulf States are indeed responsible for arming these militias…

JS:
We did not say that.

RT:
What did you say then?

JS:
We've said that individuals who are citizens of Kuwait, primarily Kuwait among the Gulf States, are known to be funders and supporters of some of these groups. We found no evidence that any other government, like Kuwait or any other government was actually providing support. That is an important distinction. Some of the individuals are not even living in Kuwait.

RT:
What sort of reaction do you expect from Western governments over this report?
JS:
We are looking at the situation where all sides of this conflict had been responsible for atrocities. Certainly opposition elements and I do not want to appear to be painting with broad brush and say the opposition – we're talking about 5 distinct groups that were responsible for these atrocities. And yes, we've identified and passed reports by government forces and pro-government forces. Just a few weeks ago we put out a report about the massacre by pro-government forces were responsible for similar kinds of atrocities. Clearly there is a need in the situation like the international criminal court to set up, not to look at just one side, to look impartially at crimes committed by all parties.
RT:
The pro-Assad Alawite minority was targeted in this massacre. Is this indicative of their fate if Assad goes?
JS:
I think clearly there is a vicious sectarian element to the conflict in Syria today and these attack that we've documented in this report certainly reflect that. I think the responsibility for that sectarian polarization lies heavily with the government of Syria, with Assad's government but clearly there're elements in the opposition, including these particular groups that are also fomenting this kind of sectarian hatred.