Snowden's lawyer: 'Lawyers targeted in 'democratic countries' on the basis of who they represent'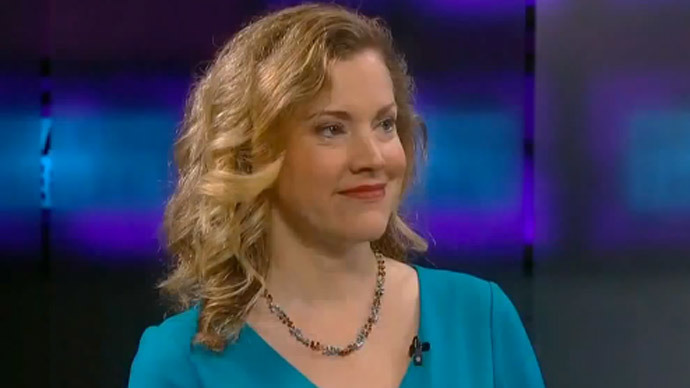 Questions must be raised about the integrity of a judicial system that allows attorneys working on someone's case to be harassed and intimidated on the basis of whom they represent, Jesselyn Radack, Snowden's lawyer, told RT.
RT:You say you weresubjected to a hostile interrogationat Heathrow Airport. What line of questioning were you subjected to?
Jesselyn Radack: It was a line of questioning that went beyond usual: "Why are you here, where you are staying, how long do you plan to be in this country?" They went to whom I represent as an attorney, and me having to describe who they are and then having to defend my descriptions of who they were or being told that my descriptions were not accurate. Clearly any kind of line of questioning into the details of my work and specific clients is beyond the [remit of] what a normal customs official would ask. I've been in 15 countries over the past year and I've never been asked these kinds of questions, and found it to be very intimidating.
RT:How long were you detained for and where were you kept during that time?
JR: Detained probably is not the right word. I was directed to a specific customs booth and this whole [conversation] lasted between 5-10 minutes, but it was about the nature of the questions, because I'm doing very sensitive work. It's not ok for people to be asking about it, there is an attorney-client privilege, and both Britain and the US have recognized that privilege. So they have been asking about trips to other countries with client representation, who my clients are, who is Edward Snowden, which is an obnoxious question because I think many people on the planet know very well who he is. And who is Bradley Manning again!? Another very strange, peculiar and obnoxious question, given most people know who he is, and whether I represent Bradley Manning. This is just completely out of line. I feel like lawyers and journalists are now beginning to be targeted at the borders of countries in the Western hemisphere, in so-called democratic countries. And it's to oppress freedom when journalists are questioned, [and it's not right] when attorneys who are working on someone's case are being harassed or intimidated on the basis of who they represent.
RT:Did they additionally search any of your things?
JR: No, they didn't ask for any documents from the case. They had my passport and asked about my trips to Russia, in particular why I have gone to Russia twice in the last three months. And I explained that I had a client there and they wanted to know who that was. It's public information, so I told them. In that case I was able to tell them that it was Edward Snowden. But normally unless my client has authorized me to speak, it is [forbidden] for me to talk about that. And that line of questioning again is totally inappropriate and I can think of no other reason for doing it other than to harass and intimidate. And it's some sort of chilling message that if you engage in doing your job, if you are a journalist or a lawyer, then you are going to pay some kind of price for it.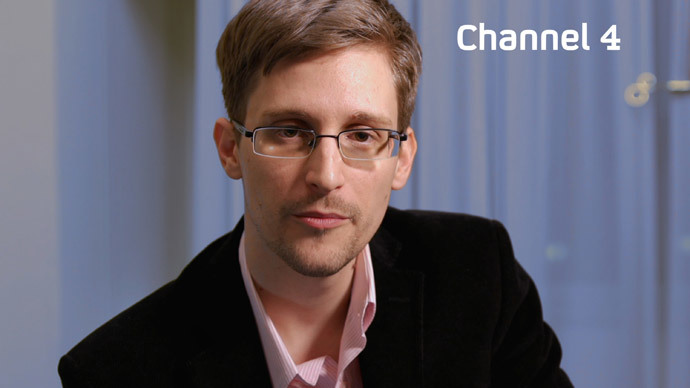 RT:Do you believe that those that detained you were acting lawfully?
JR: Under their own regulations, I'm sure they are not allowed to be engaged in any line of questioning about people's professions, who their clients are particularly, asking journalists about sources or lawyers about clients, or harassing, or intimidating, or prolonging the duration of questioning beyond the normal questions. I think they were not following their own guidelines. I hope they were not because if they were doing this to other people, this is certainly deplorable. So I think at least customs officials in Britain (they are called "border force", which again is a strange name for customs officials) should be disciplined if they are harassing people who are coming in. I mean if I pose an immigration problem or a threat to the safety of a country – I get it, I mean that's fine, obviously that's what they are supposed to be looking out for. But to be asking an attorney about who their clients are, and why they took some trips and what their relationship is to other clients, is completely inappropriate.
RT:When you met Snowden how was he? Where was he? What is he up to?
JR: Edward Snowden is fine: he is smart, centered, well-grounded, incredibly articulate, very caring and hilariously funny. He is a good guy and he is doing just fine. I appreciate you are asking about him. He is fine and obviously, his family is in America, and his friends are, but he is living his life in Russia right now. And he is grateful for the sanctuary that Russia has provided to him.
RT:A lawyer representing Snowden in Moscow says his client's life is threatened. Do you feel like your life is at risk?
JR: I certainly think his life is at risk when public officials in the US like former CIA and NSA director, General Hayden, jokes with House Intel chair, Mike Rogers, about putting him on the assassination list, or when other CIA directors and officials like James Woolsey are literally saying that he should be lynched and hung from a tree by his neck until death. It's pretty graphic and to talk about lynching someone goes back to a very dark period in American history. I don't know why any government official would say something like that and not be scrutinized. It is totally inappropriate for the US government officials to be making death threats against an American. It's also inappropriate for them to be coming up with ways to drone Americans. Again, I do feel that Edward is safe right now where he is, but were he to be in American hands, I would definitely fear for his safety. Having to put up with [those kind of] threats is something that no American should have to do, especially when it's coming from your own government.
The statements, views and opinions expressed in this column are solely those of the author and do not necessarily represent those of RT.