Humiliating ordeal: Snowden's lawyer 'harassed' at Heathrow Airport
Jesselyn Radack, a human rights advocate, whistleblower group member and lawyer to former NSA contractor Edward Snowden, has been detained and questioned in a strange fashion by customs staff at London's Heathrow Airport.
As she was going through customs, she was led to a separate room by a Heathrow Border Force agent who showed no interest in her documents, but seemed intent on asking her a series of questions that appeared aimed at emotional intimidation.
Speaking to Firedoglake following the weekend incident, Radack recounted the ordeal, saying it was "very hostile." The agent found out she was on her way to the Ecuadorian Embassy in London, where Wikileaks founder Julian Assange continues to be holed up. A meeting of the Sam Adams Associates whistleblowers' group was to take place.
The Sam Adams group is comprised of retired CIA officers, taking their name from a CIA whistleblower during the Vietnam War. They stand for the promotion of ethics, and for the integrity and accountability of government. They give out an annual whistleblower award for particular achievements in those fields; Edward Snowden and Bradley/Chelsea Manning were its latest recipients, although Assange and Radack herself also made the cut.
I'm fine. Heathrow's Border Force was just trying to intimidate me. "Who is Edward Snowden?" "Do you know him?" "Where is Bradley Manning?"

— Jesselyn Radack (@JesselynRadack) February 16, 2014
"Who will you be seeing?" asked the agent. She replied with the name of the group, giving him a list of members – all prominent figures in rights advocacy and whistleblowing: "Ray McGovern, Annie Machon, Thomas Drake, Craig Murray," she replied, adding that she is also a member.
Once the agent had realized the meeting was to be held at the Ecuadorian Embassy, he went on to ask her if it was with Julian Assange. "Yes," she replied.
"Why have you gone to Russia twice in three months?" the customs agent then asked in a seemingly unrelated follow-up question, to which Radack she replied that it was her client, Edward Snowden.
More bizarre still: "Who is Edward Snowden?" Radack answered truthfully that he was a whistleblower, which was followed by a no less bizarre "Who is Bradley Manning?" with Radack answering once more – "a whistleblower."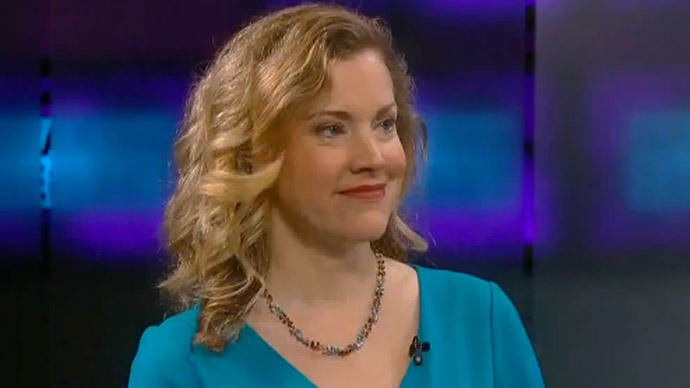 "Where is he?" the agent asked of the jailed leaker, now known as Chelsea Manning. Radack replied – "in jail". "So he's a criminal?", he retorted. "He's a political prisoner," came the reply from Radack, who was unwilling to lose her composure and continued replying dryly to every question.
The agent then started asking her of her connection to Snowden and if she represented him, to which she said – no, but the border agent was intent on pushing ahead with the line of questioning: "But you represent Snowden?"
"Yes, I'm a human rights lawyer," Radack explained as questions with obvious answers were fired at her.
Drake, who is also one of the members of the Sam Adams Group, bore witness to the entire interrogation, recounting how the border agent had had a "threatening demeanor."
Radack later recalled how she kept her composure throughout the interrogation, but almost broke down in tears afterward, wondering how the agent knew to ask all these questions, and why.
As it turned out, she was on the so-called "inhibited persons list" – a category created by the Department of Homeland Security implying that a TSA agent has the authority not to grant that person passenger a border pass and/or allow them into the next area.
"Clearly any kind of line of questioning into the details of my work and specific clients is beyond the ambit of what any normal customs official would ask," Radack told RT.
"I feel like lawyers and journalists are now beginning to be targeted at the borders of countries in the Western Hemisphere, in so-called democratic countries.It's a threat to press freedoms when journalists are questioned. And it's a threat to the integrity of the judicial system when attorney who are working on someone's case are being harassed or intimidated on the basis of who they represent."
Another lawyer – Jennifer Robinson, who has also represented Snowden – appeared on the "inhibited passenger" list in April 2012. The categorization was then very fresh, having been invented only in March 2012, and pertains, among other things, to an agreement with the United Kingdom to agree to "new rules that required airlines to provide the Department of Homeland Security with details of passengers even if they weren't traveling to the United States..." Robinson's own Heathrow experience created uproar among her Australian colleagues.
Following the ordeal at Heathrow, Radack came out with a public statement denouncing the whole practice and the harassment it often entails: "The government, whether in the US, UK or elsewhere does not have the authority to monitor, harass or intimidate lawyers for representing unpopular clients."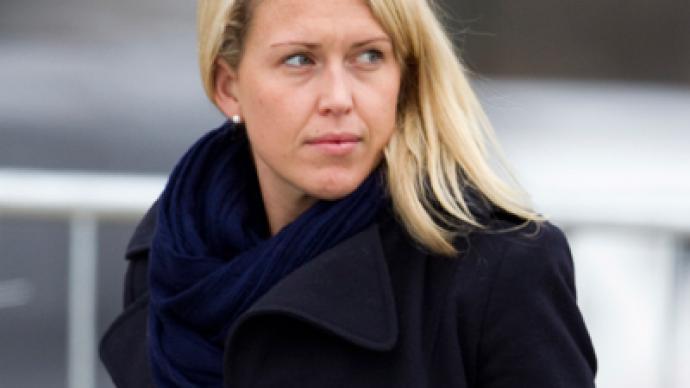 The events come on the heels of new revelations about the extent of NSA powers in their mission to curb or somehow influence the ability of lawyers to communicate with their clients, if those clients are of interest to the United States. With the help of the Australian government, the NSA had been gathering private communications between a US law firm and clients in the Indonesian government, which happened to be in a trade dispute with Washington, the New York Times revealed in the latest document leaked by Edward Snowden.
Another similar story involving Heathrow, Snowden and the NSA involved the Guardian journalist Glenn Greenwald's partner David Miranda, who in August of 2013 was detained at the airport for nine hours in line with the UK's law on terrorism. The fleeting connection to Snowden was enough for agents to have the authority to seize all his electronic equipment in their bid to intercept any communications taking place with the whistleblower.
Radack once told RT that despite the fact that "it's a dangerous time for whistleblowers in the US," Snowden's revelations have had a big effect as "courage is contagious." She added that "I really think [Snowden] has had a wonderful effect [on] the US and the world."
You can share this story on social media: