Breaking bad: Separatists or pioneers of the future for microstates?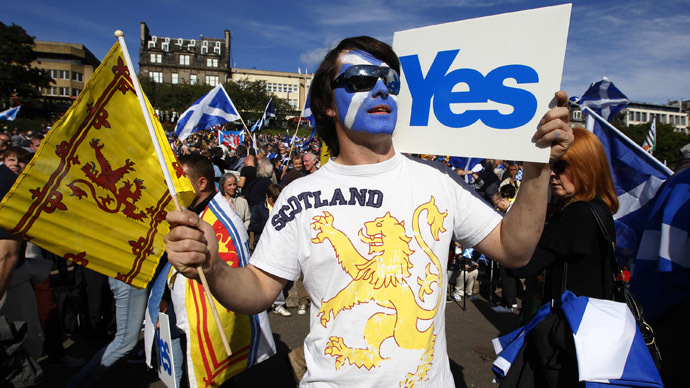 The analog world favored big multinationals, whether states or corporations. The digital age prizes decentralized flexibility creating an agenda for independence within the EU.
With remarkable hubris and little grasp of the future, Prime Minister David Cameron (who apparently will renegotiate Britain's stance with the EU) embodied the high-water mark for the supranational body last year when in Astana, Kazakhstan, he memorably waxed lyrical on the idea of the EU stretching "from the Atlantic to the Urals" on the very day Croatia became the 28th member.
Little more than a year later and we have reached another watershed moment. It is increasingly clear that the old analogue world centered on massive lumps of population (EU/USSR etc). However, our digital future favors the microscopic computing power underpinning nanotechnology and indeed the microstate. In the old days everybody wanted an empire. Nowadays, nations leading in best practice are tiny: Estonia, Iceland or Dubai for instance.
The digital age favors nimble nation states, generating growth through bottom up entrepreneurial endeavors, as opposed to old discredited nation states bestowing support inefficiently while promoting that old big state oxymoron: centralized innovation. While multinationals (corporate and political alike) seek to control the future, citizens are increasingly ignoring the memo.
Government serves a limited purpose which the west has long since overstepped. Ancient Rome ran on a political maxim of minimal intervention: 'panem et circenses' (bread and circuses). Citizens naturally seek a simple legal basis enabling property rights and opportunity which inspire diligence and savings through a progressive system. Unfortunately in the rush to embrace an ever broadening mandate of political correctness, government has become a parody of common sense.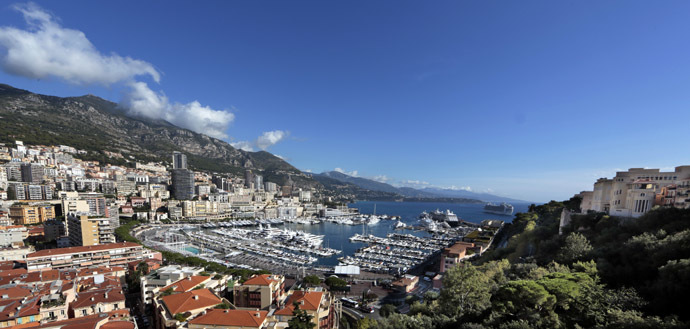 Citizens are disillusioned
Eurocrats disdain the nation states seeing glory only in a single European homogeneity - which always strikes me as a bit like claiming to be creating an Aryan race, but apparently this isn't what Brussels means at all… However, within many regions, citizens are realizing their national governments are impotent and Brussels' control freaks are aloof to the mass unemployment created by their plutocratic Euro currency delusion.
Perhaps the unemployed of Spain should seek their own version of the flawed 'humanitarian intervention' doctrine, given how Brussels is more obsessed with Ukraine than the problems Europe has created with its flawed single currency. One result could be more states brought about by popular will as opposed to the bizarre political whims which created Europe's tobacco-smuggling epicenter, Kosovo.
Regions with a mercantile bent seek liberation from the onerous tax burdens which renders the progressive regressive. Enterprise powerhouse Catalonia is a thriving economic nation constrained within the Spanish bureaucracy. Citizens exasperated by Madrid's rule have scheduled a self-determination referendum for November 9. Meanwhile Venice, once a great independent power and to this day a hub of Italy's economic strength, has just completed an online referendum in which 89 percent voted to abandon the deeply compromised Roman Republic that Italy has become.
Thus in a world where there is a push for ever greater taxes on those aspiring to build for their future, the socialist charge of the EU is being compromised from within as multiple states vote for independence, abandoning the big state high tax model. There are also those who wish to emulate the collapsing Venezuelan socialist model with the Bolivarian republic of Scotland an option come September. Good luck to them. The key is that small regions have the right to self-determination in an era when the nation state (let alone the EU) is failing them.
Where before states were being hewn from often violent breakdowns such as Yugoslavia, the new wave sweeping Europe peacefully seek a path to independent prosperity, predominantly driven by alienation from big, remote government.
The limits to wealth destruction by high taxes and an over-reach of regulation are promoting an independence movement which may yet stretch across the points of the EU's compass.
Digital states are best when small and nimble: the world's wealthiest nations are increasingly at the smaller end of the scale. Singapore transformed from predominantly swampland to a dazzling technopolis in a generation thanks to enabling upward mobility, enshrining property rights, access to education and work while rewarding entrepreneurship. Monaco melds strong welfare with zero income tax.
Ultimately, the supranational ethos of 'big' whether government or corporate, is undermined by the power of the smaller state to exploit the ability to be digital, flexible and prosperous. That is good for citizens and great for empowering both individuals and the community to shape their prosperous destiny.
The statements, views and opinions expressed in this column are solely those of the author and do not necessarily represent those of RT.
The statements, views and opinions expressed in this column are solely those of the author and do not necessarily represent those of RT.
You can share this story on social media: