The real rainbow Russia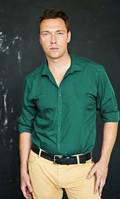 Martyn Andrews
is a British television presenter, broadcast journalist, professional actor, and singer. Follow him on Twitter @martynandrews
is a British television presenter, broadcast journalist, professional actor, and singer. Follow him on Twitter @martynandrews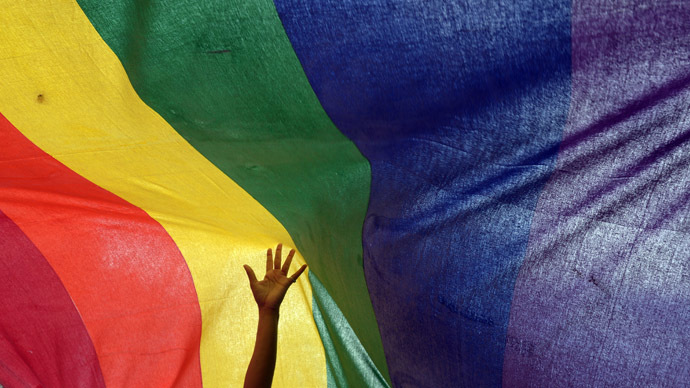 Fights on the streets? Endless arrests? For many around the world Moscow brings images of snow, spies, violence and now… extreme homophobia.
The new anti-gay propaganda law has certainly reignited the Cold War hang-ups from decades ago, only this time it's the LGBT community in the spotlight. Although fights for equality and boycotts on sporting events can be justified – as a British expat in Moscow, I agree the law is wrong – it's important to note that Moscow and many other major cities in Russia do have thriving gay communities.
First-time visitors to Moscow, and I know it from dozens of examples, are often surprised with the fact that the Russian capital feels like an energetic and European metropolis and has over a dozen large gay and lesbian bars and nightclubs. Is it possible to be gay and safe in Moscow? The answer for me is yes. In the orbit in which I live every day, I find Moscow safer than most cities in the UK. That's a fact.... So do first-time gay tourists have anything to worry about? With common sense, no.
Sharm, Central Station, 12 Volts, 911, Zero Bar, Nash Bar, Boyz, Secret, Propaganda Sundays – all are popular gay and lesbian nightclubs in Moscow, and typical Friday night hangouts that attract young gay men and women and friends of all ages and nationalities. Of course, such venues aren't in themselves a measure of freedom, and police drug raids have occurred there (along with at most straight venues too). Nor are they the benchmark of human rights and acceptance, but they do give something of an insight into the reality of gay life here. These are not part of an expat bubble or for those with a privileged lifestyle – they are a true reflection of Moscow's aspiring middle classes.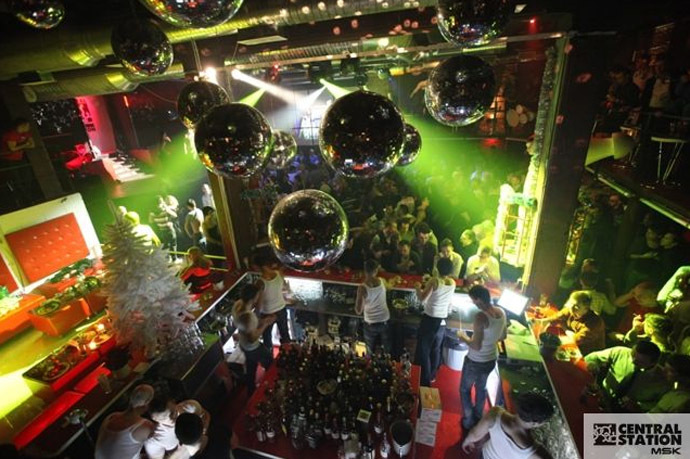 Although the new regressive law is a seemingly retrograde step in human rights, at the same time the Russian capital's energetic gay sub-culture is evolving and growing each year. The UK had a similar law called "Section 28" from the mid-1980s until 2003. Both are wrong. Why can't children make up their own minds about sexuality? What is wrong with love?
It's clear that Russia's anti-gay propaganda law has put some people off booking their Christmas shopping trip here. With that, I'm sure they won't be happy visiting the 76 countries where it's, worse, illegal to be gay and the seven barbaric countries where being gay is punishable by death. (This is not deflect the issue away from Russia, but just to state the facts.)
That said, let's be realistic here. There are violent clashes, murders, banned parades and widespread homophobia in Russia, like in many other countries. Two of my friends were attacked in separate incidents in London last week. This controversial issue is about addressing the fact that, even though gay rights are being squeezed and LGBT people have been abused and killed in Russia, it does tragically happen everywhere, and nowhere is safe.
Discrimination is discrimination and needs to be challenged, but has the LGBT community become a scapegoat of anti-Russia propaganda? What about Qatar and the World Cup? Perhaps the macho world of soccer itself brings along homophobic issues? Are people scared to offend Muslims? Or cultural traditions? Is homophobia in Russia more of a target than homophobia in the Middle East? I think both are wrong and these attitudes should be challenged, wherever they occur.
I believe and know from various Russian friends and having travelled to over 70 cities across Russia, although there are many steps to be taken, it is possible for young gay men and women to have a happy, healthy and safe life here. No, it doesn't snow all year, and there aren't bears on the streets, and no, I probably won't get beaten up on my way home tonight.
And as tempers flare and protest tourism takes hold in London and New York, are activists seeing the full picture? Compare San Fransisco to Alabama: isn't America itself divided on the subject of LGBT rights? (On that note, I hate that abbreviation, like you can simply lump "a collection of people" together). As gay people can give blood in Russia but not in the UK, although this might change soon, I understand why some have said there is an air of hypocrisy and double standards here.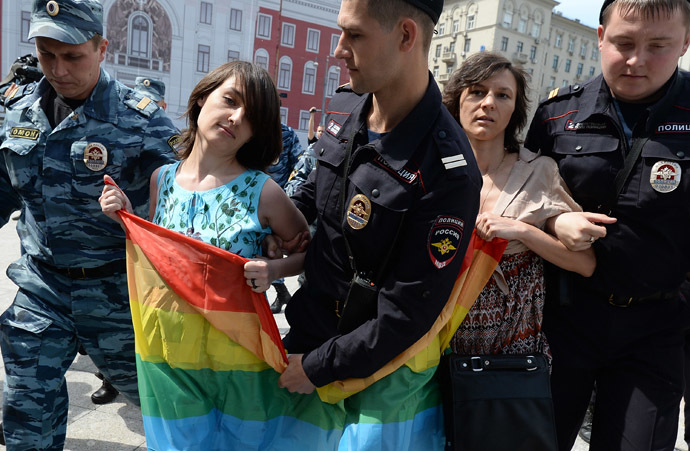 Activists in the West have spoken out loudly and in great numbers. But is this issue about hate crime, or hating Russia? Or even mainstream media propaganda issues? I think so.
This isn't about me as a Brit working for RT promoting a positive gay image of Russia, and no one has told me what to write. I came out live on RT's international news program a few weeks ago, and I'm still here. Is it an issue about RT being Kremlin-funded? Actually, I really don't think they care about my sexuality. This network gave me extra time off this past June after the tragic death of my partner Chris in the UK. Am I ever scared about being fired? No, I'd just say they are supportive.
This is not about defending Russia's stance either, and equality does not have two sides. It's actually about understanding Russian history, Soviet mindsets, social behavior, Russians' attitude to sex (behind closed doors, like rabbits) and the hold religion has over swathes of society here. This is still one of the most misunderstood places in the world, and tolerance and equality remain a battle to be won – before… rainbow flags can start flying.
I, for one, will cherish the day gay rights are equal in Russia, when parades can take place and Russian celebrities can come out. Perhaps just like the West only a decade or so ago (hear that?), such a delicate matter needs patience, time and understanding. Preaching one way of living doesn't always work for another. It's a fight being fought everywhere.
Don't understand? Then come visit... You'll see for yourselves Russia is not always what the Western media depicts. If it was, this gay 34-year-old journalist from Liverpool wouldn't happily live here. Balanced or bonkers? You decide...