​Racism in football racks up new victim: Latin America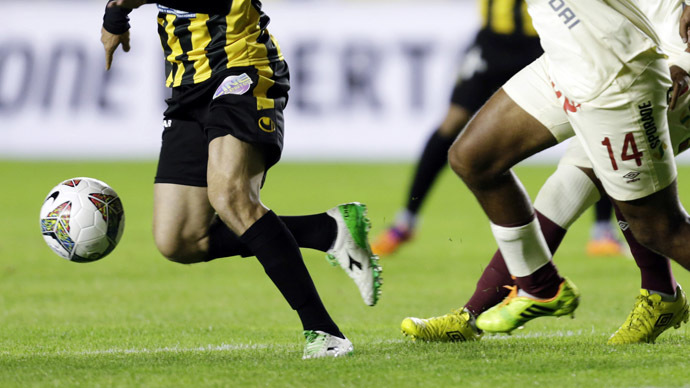 When Brazilian midfielder, Tinga, moved to Germany's Borussia Dortmund in 2006, his biggest worry wasn't the harsh winters in Europe.
A black man with dreadlocks for as long as he can remember, he feared being targeted by neo-Nazis. After four great seasons, he left the club without suffering a single racist incident. That's why hearing monkey chants last week in a Peruvian stadium was a completely new experience for him. "I'd never expect to get this here," he said.
Tinga heard the racists every time he touched the ball in the South American Cup tie, in which his Cruzeiro lost to locals, Real Garcilaso, in the Andean city of Huancayo. "I would exchange all my titles for the end of prejudice," he said. The referee neither stopped the match, nor reported the racist incident to the South American Football Confederations. Sanctions are still likely, though.
All Brazil rallied around Tinga, including President Dilma Rousseff and Cruzeiro archrivals, Atlético Mineiro. As the most mixed-raced people in the region, Brazilians tend to be very vocal against overt racism - although the last country to abolish slavery in the Americas surely hasn't done a good job in creating equal opportunities for blacks and whites.
Just a few days ago, a similar episode took place in Mexico. Pumas' ultras used monkey chants against two León players, Eisner Loboa and Franco Arizala. About two years ago the same ultras targeted a Colombian referee in similar fashion. No penalties, criminal or sporting, have dished out to the Pumas or their supporters so far.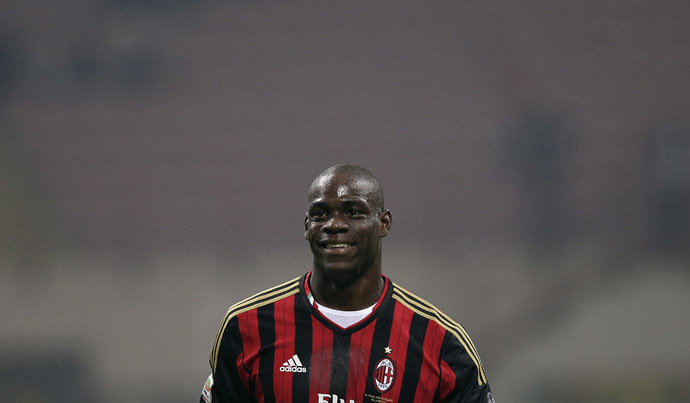 Uruguay was the first country in the region to punish a club for a racist incident. Last December, tiny Danubio was fined about $1,650 USD because their supporters used monkey chants against Colombia's Flavio Cordoba, of another small club, River Plate (not the Argentinian one, of course). The ultras group also had to pay $1,000 USD for their aggression.
Until now most cases of racism in South American football couldn't be proved because they took place on the pitch, especially in the brutal continental club championship. In last year's tournament, Argentinian striker Maximiliano Urruti, now playing for the Portland Timbers in the US, was accused of using the "N" word against Paraguay's Salustiano Candia.
Back in 2009, Argentina's Maxi Lopez was taken into custody after he allegedly called Brazilian, Elicarlos, "a monkey" during a South American Cup semifinal. Lack of evidence allowed him to go free. The same happened in 2005, when another Argentinian, Leandro Desabato, was accused of making the same insults to another Brazilian, Grafite.
Football racism is a shocker today in Latin America, a region which exports players that are verbally abused all over Europe. However, it is a big part of the jogo bonito practiced there. In the early 1900s, blacks weren't allowed to play the British game. As time went by, they were accepted under one condition: no touching the whites.
That's one of the reasons the local dribbling culture got its impulse, experts say. Over time football helped make blacks a part of Latin American societies. Racists want to turn back the clocks by about 100 years. Will they be shown a red card? A good question!
Although racism is a growing issue in Latin American stadiums, there is no reason to believe it will be an issue during the FIFA World Cup between June 12 and July 13. During the Confederations Cup, despite massive nationwide protests, Italian striker, Mario Balotelli, was unafraid to walk around the streets because of racial tolerance. "I think I am fine because I look like everyone else here," he said jokingly after a walk in Salvador, probably the most African city outside Africa. The AC Milan striker was the only international player to enjoy huge support in Brazil's stadiums, which are looking forward to the arrival of football's crème de la crème in a spirit of friendship, tolerance and competition this summer.
The statements, views and opinions expressed in this column are solely those of the author and do not necessarily represent those of RT.
The statements, views and opinions expressed in this column are solely those of the author and do not necessarily represent those of RT.
You can share this story on social media: