What Putin did and didn't say in his annual address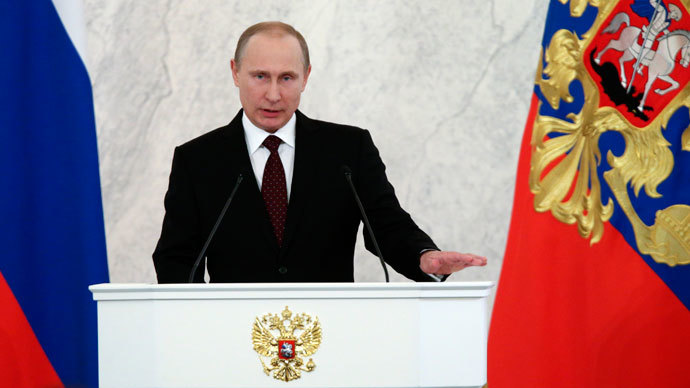 President Putin spoke about sexual minorities, outer threats, Syria, and a range of other issues in his annual address on Thursday. Following the speech, RT spoke to MPs to dissect both the undertones and direct messages contained in the address.
Putin delivered on Thursday his annual address before the Federal Assembly, which unites the two houses of the Russian parliament.
High-ranked State Duma deputies Aleksey Pushkov and Vyacheslav Nikonov provided RT with insight into the president's take on key international and domestic issues, which were mentioned in his speech.

'AMD remarks directly aimed at Washington'

Although America was never directly mentioned in the president's address, the message about the anti-missile defense shield in Europe "was aimed at Washington and at allies of Washington, which are deploying anti-missile systems on their lands," Nikonov stressed.

Putin's "idea was that this system was allegedly against Iran, and now we are making big steps forward solving Iranian the nuclear issue and nothing happens with missile systems, they are still developing and improving," he continued.

"He also stressed that it's not just a defensive system, it's also part of an offensive system especially combined with all sorts of new highly precious and precise weapons of mass destruction and missiles which can reach Russian soil with just conventional weaponry," Nikonov added.

Washington's explanation that the Air and Missile Defense (AMD) in Europe is needed to protect against possible strikes from Iran or North Korea "are just a fake," Pushkov said.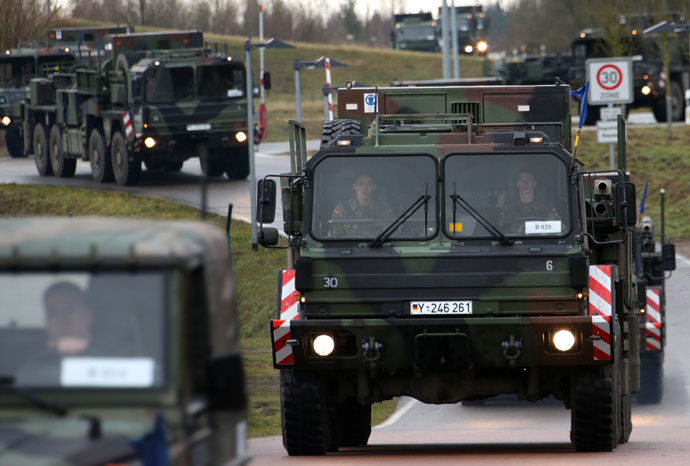 "The real goal is to create a new stage of American superiority in Europe, to try to neutralize, at least partially, Russian nuclear potential and to create the new bond between the US and Europe as the NATO bond is becoming weaker and weaker," he said.
The President also stated that Russia will not allow any other nation to have a military advantage over it.
According to Nikonov, Putin was describing "the situation in today's world where competition is still growing and some centers of world power are also carefully watching the rise of Russian might. And Russia is carefully watching the military planning in different countries, mostly of course in the US."
In response to other states boosting their military capabilities, Russia will continue "matching technologically those steps in order to prevent any potential aggressive plans about Russia, to keep protected in whatever scenario described by the other side," the MP said.

'Sexual minorities should be treated equally, given no special status'

One of the key statements in the address was about Russia's traditional values and the need for them to be protected.
"Putin first of all was talking about family values, the values of Russian patriotism, of bringing up children in a traditional Russian way. He described these values as being conservative, but they are conservative in a way not to prevent movement forward, but to prevent movement backward," Nikonov said.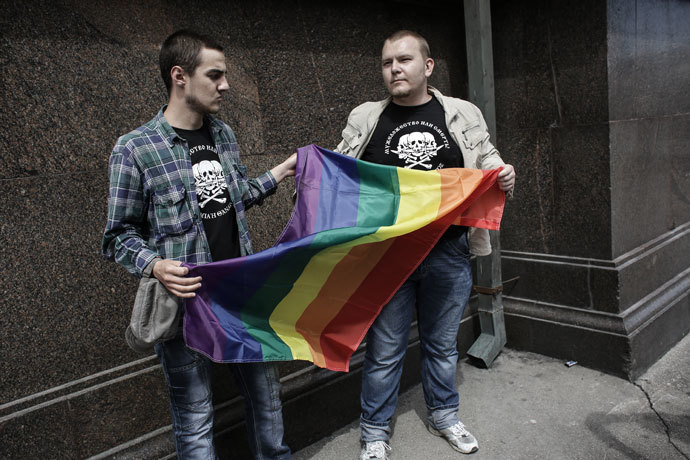 Pushkov noted that the president has matched "the traditional values against the so-called new values which are being assorted on societies by minorities, values which have nothing to do with religious roots, with cultural heritage of those countries, and which are basically opposed by the majority of the population."

"The new space of values," which is now being established in Europe, is "disturbing" for Russia, the MPs stressed.

"When you single out a single group [sexual minorities] and say they have special rights, it's also a form of discrimination. We don't understand it in Russia, thinking that they should be treated as equals and that they should not enjoy a special status or a special program supporting their aspirations," Pushkov said.

'Iran, Syria are examples of peaceful solutions to intl disputes'

Putin praised diplomatic efforts in tackling the crisis in Syria, as well as the restart of talks on Iran's controversial nuclear program.
Those two pressing issues "were mentioned mostly in the context of promoting diplomatic solutions for very difficult international disputes," Vyacheslav Nikonov, chairman of the Education Committee in the Russian State Duma, explained.
"The military solution basically doesn't exist. The military solution always leads to more deaths and to more complications. Look at what the war did in Afghanistan," Pushkov, chairman of the Duma's International Affairs Committee, agreed.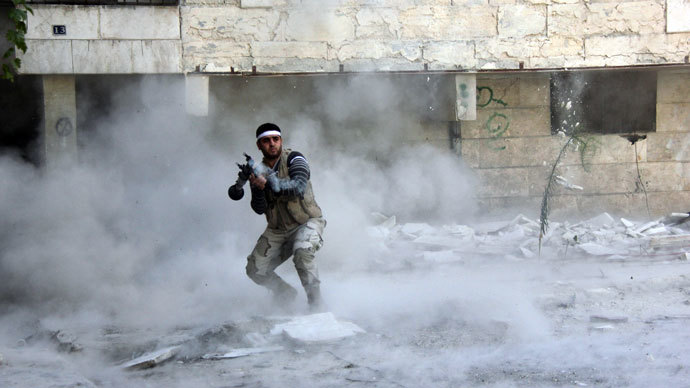 He added that it is important for the chemical disarmament in Syria to go on, as the "the basic issue is how to stop the war and what kind of new political settlement there will be in Syria."
"We have to use this positive political dynamic created by the Russian initiative in order to pass to the Geneva 2 conference in a way that gives results," Pushkov stressed.

'Incentives instead of punishment for offshore companies'

The economy was also on the agenda, with the issues of money laundering, exports, and 'deoffshorization' being some of the key points discussed.
"It looks like one-fifth of Russian export goes through the companies registered offshore, and the money is not coming back to Russia, not working for the Russian economy," Nikonov explained.
Both MPs stressed that the state has no plans to penalize Russian companies which are registered in offshore zones.
"It won't be a system of punishment, it will be a new system of incentives for those companies which are now offshore to come back to Russia and pay their taxes in Russia and to use the possibilities which are created by the government for Russian owned and Russian registered businesses," Pushkov said.

Nikonov has called "revolutionary" such proposals as "taxing companies whose final beneficiaries are Russian citizens by Russian traditional tax standards and depriving offshores of the possibility of getting government contracts or gaining support from any Russian instruments of development, like the Foreign Economic Bank."