South America's difficult year might be a prelude to a decisive 2014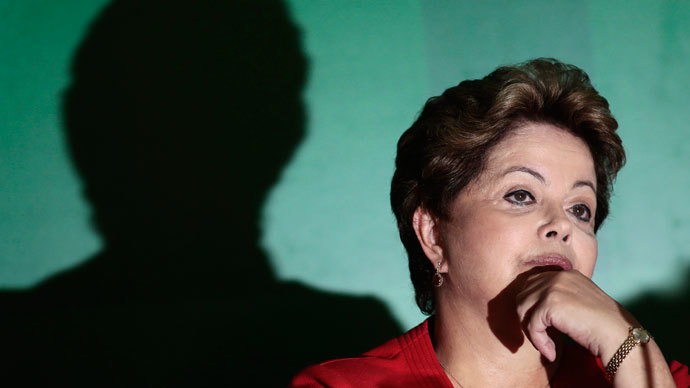 Protests, instability in leadership and doubts in the economy: it hasn't been an easy year in South America.
Brazil saw its first uprising for decades and is still having problems improving its infrastructure for the 2014 World Cup. Venezuela has been in political turmoil since President Hugo Chavez died in March. Argentina's Cristina Kirchner underwent brain surgery and changed her policies to keep foreign investment. Even peaceful Uruguay was turbulent because of… marijuana.
This year was especially difficult for Brazil and President Dilma Rousseff. After a long time in the limelight, the economy faltered and there is a real risk of rating agencies lowering the country's grade in 2014. To make it even worse, protests erupted out of nowhere and overshadowed the Confederations Cup – which is a dress rehearsal for the World Cup. Renovation works to host football's crème de la crème have been plagued by delays, accidents and excessive spending.
At least the two main drivers of Brazilian politics – jobs and income – have been in check. Although the protests have shaken Rousseff's popularity, she saved her face defending Brazil's right to privacy in the light of the revelations about American NSA spying, and seems back on track to win next year's presidential elections. That will take place three months after the World Cup final is played at the Maracana stadium. It will make no difference whether Neymar's Brazil lift the trophy in Rio or not, but doing well as hosts could also be key for her political future.
Venezuela will start 2014 just as it did this year: too many doubts about the economy and the leadership. Even before Chavez died, his allies were battling for power. The presidential banner ended with Nicolas Maduro, a man who is neither as popular with the masses nor as skilled with the politicians. Shortages have become more and more common in Caracas, and maintaining this state of affairs next year could impose a real risk to the so-called Bolivarian revolution.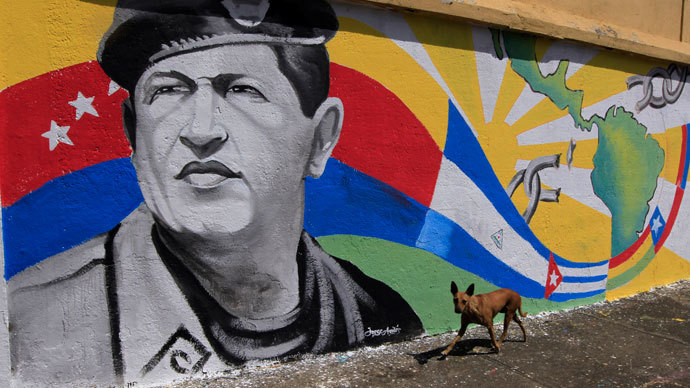 In Argentina the legislative elections of 2013 made it almost impossible for Kirchner to run for a third time in 2015. She lost seats in Congress and now has to deal with stiff opposition from former ally, Sergio Massa, and conservative, Mauricio Macri. Both are popular in Buenos Aires, where most of the votes are. After that mysterious surgery, the president understood she needed to regain credibility and made some changes to the economy. She also attacked the press.
Despite all the Argentine political drama, the big news in that country didn't come from the presidential Pink House. Kirchner critic and very outspoken Cardinal Jorge Mario Bergoglio is now Pope Francis, the first Latin American pontiff in history. From the Vatican, he has shown sympathy not only for the poor everywhere, but also for the protesters who have been active in South America since June this year. His visit to Rio de Janeiro showed how much he cares about the region.
The first country to have big news in 2014 should be Chile, where a new president will take office. Leftist Michelle Bachelet will replace conservative Sebastian Piñera. She will have heavy pressure to deal with, especially from students who have organized violent protests in Santiago in recent years. Chileans are more and more middle class and unrest like that seen in Brazil has rumbled in their country recently. Bachelet failed to deal with this in her first term.
In May, it will be time for an almost certain reelection of Colombia's Juan Manuel Santos. As always, that will depend on how well the negotiations go to end narco guerrillas in his country. Peru, one of the fastest growing economies in the region, will have city hall elections and those will reveal how President Ollanta Humala is doing. Bolivia's Evo Morales will try to get a third term in October 2014, but this time without Chavez to stimulate him.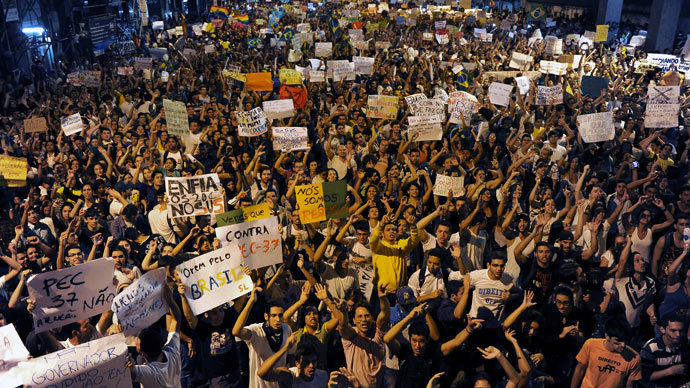 Ecuador reelected President Rafael Correa in 2013 and will now face a difficult question: how fair is it to drill for oil in the middle of the Amazon? Paraguay's conservative president, Horacio Cartes, will have the tough task of putting the country back on the map after the very controversial ouster of Fernando Lugo. If he bows out, Mercosur, the region's trade bloc, will be doomed. If he joins in, despite disking new member Venezuela, bright, new times could be on the horizon.
This year has been so turbulent for the once boring South America and tiny, quiet Uruguay also decided to make a splash. In a big political clash, leftists pushed forward legislation to allow marijuana use. Known as the poorest president on Earth, Pepe Mujica, will leave office with a more liberal country. He is likely to hand it back next year to his predecessor, Tabare Vasquez.
Grievances to address, new vision in politics and economic reform: this is the path South America has started walking along, although very unsure of success. In 2014 the only sure thing in the region is that every nation will play in the World Cup and perhaps it is the only chance for big success in the near future.
The statements, views and opinions expressed in this column are solely those of the author and do not necessarily represent those of RT.
The statements, views and opinions expressed in this column are solely those of the author and do not necessarily represent those of RT.
You can share this story on social media: