Lasting legacies of the Paralympic Games in Sochi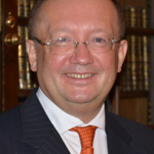 Dr Alexander Yakovenko, Russian Ambassador to the United Kingdom of Great Britain and Northern Ireland, Deputy foreign minister (2005-2011). Follow him on Twitter @Amb_Yakovenko
A colorful closing ceremony brought down the curtain on the 21st Paralympic Winter Games.
But the British media paid very little attention to these great competitions. Nine days of competition, which featured 547 disabled athletes from 45 countries, closed as the Paralympic flame went out on its tower in Sochi's Olympic Park.
The Paralympic flag was handed over to the organizers of the 2018 Games in Pyeongchang, South Korea, who staged a brief show featuring traditional dance and calligraphy.
The Sochi Games featured 72 medal events in five sports, the highest number for any Winter Paralympics to date.
Around 325,000 tickets were sold for the Sochi Paralympics, organizers said earlier in the day. That is around 90,000 more than the Winter Games record set in Vancouver in 2010.
Russia topped the final standings, winning a total of 80 Winter Paralympic medals, more than any country in history.
Paralympic athletes have been getting a lot of coverage. It will be no exaggeration to say that Paralympic athletes are more than simply sportspeople, and in addition to their mission in sports they play an important social role too.
President Vladimir Putin said, while congratulating sportsmen, that it is impossible to list all the achievements made and all the brilliant performances at the Paralympics. He said all members of Russia's Paralympics team were "heroes and certainly heroes of sport."
For everyone in Russia it is a great honor that our athletes brought us the best overall team result, not only in the history of Russia's Paralympic teams, but in the entire history of national teams at the event.
International Paralympic Committee President Philip Craven declared the Sochi Games the best Paralympic Winter Games ever.
One of the most important things and legacies of the Paralympic Games are the huge advances in the effort to create a barrier-free environment in Russia. The Games may be over, but the work in this field will continue throughout our vast country. A good result!
The statements, views and opinions expressed in this column are solely those of the author and do not necessarily represent those of RT.