Opposition to Saakashvili ended torture in prisons – Georgian Corrections Minister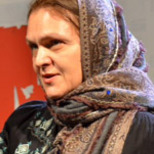 Nadezhda Kevorkova has worked at RT since 2010, before which she was a special correspondent for 'Novaya gazeta,' 'Nezavisimaya gazeta,' and 'Gazeta.' Kevorkova has also worked extensively in Russian mass-media. As a war correspondent, she covered the Arab Spring, military and religious conflicts, and the anti-globalization movement. She has worked as a reporter in Egypt, Sudan, Palestine, Jordan, Lebanon, Syria, Iraq, Iran, Pakistan, Azerbaijan, Ukraine, Hungary, Greece, Turkey, Cuba, and in the republics of the North Caucasus, Tatarstan, and in the Far East. In 2001, after an invitation from US State Department, Kevorkova visited a number of states, including Alaska. As a correspondent of 'Gazeta' she reported from Indian settlements in the US. She covered the 'Gaza Freedom Flotilla' in 2008, 2010 and 2011; she also visited Gaza several times during the blockade. In 2010, Kevorkova was nominated for the 'International Women of Courage' award.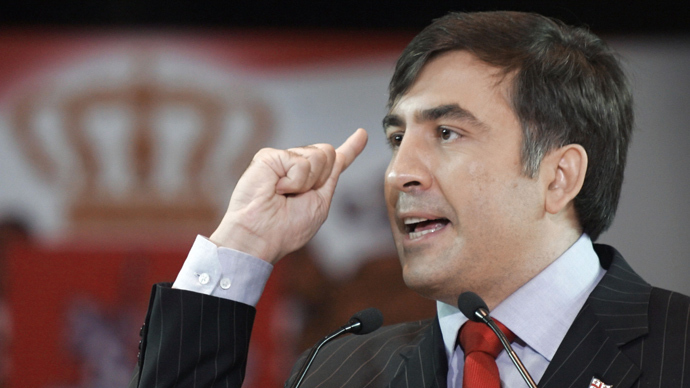 Beatings, torture and rape in Georgian prisons, as well as a four-fold increase in the number of inmates, were the dark side of President Saakashvili's "success story" of a crackdown on crime, the country's Corrections Minister Sozar Subari told RT.
Multiple instances of torture and abuse in Georgian prisons are now being investigated, with the country's former Interior Minister Vano Merabishvili being put under arrest and a number of lower-level perpetrators already convicted in court. That only became possible after President Mikheil Saakashvili's political party was defeated at the 2012 parliamentary election by the party headed by his most powerful opponent, Bidzina Ivanishvili, who became prime minister.

Many of the violations have been unearthed and exposed by Saakashvili's long-time opponent Sozar Subari, who served as the government's ombudsman from 2004 to 2009. Under Ivanishvili, Subari was appointed Corrections Minister in 2012. Speaking to RT, Subari said that international journalists had enthusiastically glorified Saakashvili's "achievements," while turning a blind eye to reports of abuse.

Q:How would you explain this practice of torturing people while boasting about establishing democracy? 

A: After the Rose Revolution the punishment for stealing walnuts was 14 years in prison. The number of detainees increased by 400 per cent. Saakashvili called it a tough-on-crime policy. I was the ombudsman at the time, and the only explanation I can give is that the aim of this policy was to intimidate those who had different political views. In addition to the tough-on-crime policy, the prisoners were tortured on a regular basis. It was a logical element of the government policy.
Q:Saakashvili is still in power – isn't it dangerous for you to say such things?

A: Saakashvili's time is over. Regardless, even when he held absolute power and I was the ombudsman, I said exactly the same things about the current government when I was addressing the public or the Parliament or writing my annual reports. Many people were doing the same thing – opposing the regime. If they weren't, Saakshvili would still be here today, tomorrow, and a good twenty years after that.
Q:Let's go back to torture practice. How is the investigation progressing? What did you know of torture practice as ombudsman?

A: People guilty of practicing torture are currently serving their sentences in Georgia. Their names were stated in the Ombudsman's reports. One of them is on the run, trying to avoid justice and prosecution. Ombudsman office registered cases when prisoners were locked in solitary confinement cells half-naked for 15-20 days in September, when the outside temperature is pretty low. It was both torture and humiliation. 
Q:Are there any guarantees that this won't happen again? History teaches us that despite being exposed and condemned, some practices are revived after the hype dies down. 
About Sozar Subari:





Sozar Subari was elected Ombudsman, or Public Defender, by the Georgian Parliament in 2004. During his five years in office, he became one of the most vocal critics of President Mikheil Saakashvili's government, accusing him of turning the country into a totalitarian state. 




After his appointment as Corrections Minister in October 2012, Georgia's prison population has decreased by nearly two-thirds – shrinking from over 24,000 to just 9,000.
A: It's hard to control the actions of any single person, of course. But there are two guarantees to speak of – close public scrutiny and the political will of the current government. Now the main value is the people, human rights, and dignity. If there was no public pressure in this sphere, if none of these facts had been exposed, the torture would have gone on even now. The people were outraged at the previous regime and were fighting it in any way they could. Bidzina Ivanishvili appearing in the political arena was the direct result of this outrage. These are the two factors that played a big role.

Q:How many prisoners are there in Georgia today?

A: Nine thousand.

Q:Are there any political prisoners?

A: Not anymore, but there used to be a lot, probably several hundred. Parliament acquitted 190 political prisoners. There were two laws – one on amnesty of political prisoners and one on mass amnesty regarding nine thousand prisoners. Several thousand people who served half of their sentence and more and didn't violate any rules were released on parole.
Q:As a rule, states don't consider those charged with terrorism political prisoners, but the public often sees them as such. Do you have prisoners convicted of terrorism?

A: Yes, some.

Q:Like the person accused of an assassination attempt on Mr. Bush?
A: Besides the assassination attempt, he shot a police officer.

Q:Is your prison system similar to the American one?

A: What do you mean?
Q:Well, there's Russian prison system, and a different one in Europe. In American prisons detainees are always under surveillance and control. There are no windows, and they basically live like animals in a zoo. 
A: We don't have a particular system – we just have a bad one, mainly because our current system is Soviet legacy. About half of our prisons are old, most of them consist of barracks housing about three-four hundred prisoners each and a big yard where a thousand or two prisoners are taken for walks at the same time. Prison territory takes up to 3-5 ha, and it's impossible to control what happens on it all the time. Our first priority is to humanize the system, so there's no more torture or beatings, but better food and medical care, which are now approaching European standards. The next step is to fight hepatitis C – more than 17 per cent of prisoners have it. The treatment will be free of charge, of course. We have been battling tuberculosis in prisons and detention facilities quite successfully by European standards. 

The statements, views and opinions expressed in this column are solely those of the author and do not necessarily represent those of RT.