Israeli, Saudi talk of military strike on Iran doesn't mean attack is 'being planned'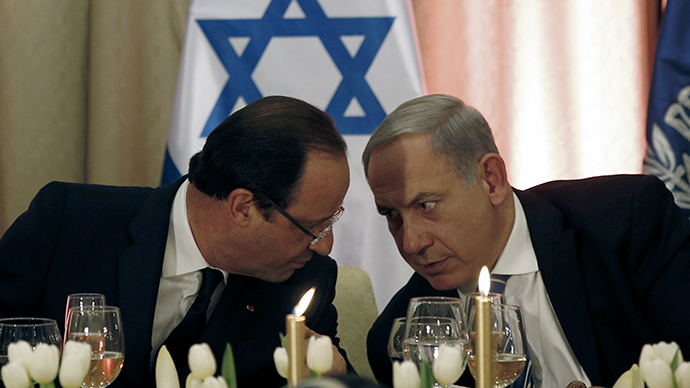 One should be worried when Israel and Saudi Arabia suddenly stop openly lobbying in US Congress and become silent on the issue of striking Iran, Jamal Abdi, policy director of the National Iranian American Council told RT.
In an effort to influence the outcome of the P5+1 negotiations, Israel and Saudi Arabia are lobbying very hard in US Congress, Abdi said. 
RT:With the latest comments from US Secretary of State John Kerry saying that the deal with Iran won't threaten Israel's security - some are now raising questions whether the issue of Iran's nuclear program could be causing a rift between the two allies. During the US State Department's briefing, journalist Matthew Lee asked State Department spokesperson Jen Psaki whether there is a strain between Israel and the US. She answered that there is a disagreement in tactics: 
Matthew Lee: The prime minister of your biggest ally in the East is actively campaigning - not just actively campaigning, but leading a public campaign against the very thing that you are trying to do, saying that it is bad for his country - and you say, your response is, "Sorry you're wrong, it is not bad for your country. We know what is good for you – this deal is good for Israel's security." How exactly do you describe that if it's not a strain? 
Jen Psaki: Well, I would describe it as a disagreement in tactics, Matt, and we agree on the bottom-line goal which is not to allow Iran to acquire a nuclear weapon. As the secretary noted, he has been in touch with him about this a number of times, as well as the direct negotiations, and we'll continue to be. 
RT:So could there really be a rift between the two countries?  And how could it influence the talks? 
Jamal Abdi: I think this is actually very concerning for  Israelis to see their prime minister going out and lobbying against a deal that would actually be in the interest of everybody in the region who doesn't want to see Iran potentially have the ability to build nuclear weapon. That is what this deal does.

And what I think the problem here is that Benjamin Netanyahu was never in favor of getting a deal. He is more concerned with keeping Iran isolated, with advancing his own geostrategic ambitions, and that is the same case for the Saudis. So now that [he sees] that there is actually a deal on the table that would achieve the stated goal of putting measures in place that we could verifiably assure the world that Iran does not have a nuclear weapons program, they are trying to undermine it. I think that if the White House working with the P5+1 is able to get a deal, I think it is in Netanyahu's best interest to say, "Well, I've tried to strike up a hard bargain, but ultimately I got overruled and what we ended up getting was something that does prove that Iran will not build a weapon." But I do not know if he is ready to do that. I think we'll see if this actually does become a serious problem between the US and Israel.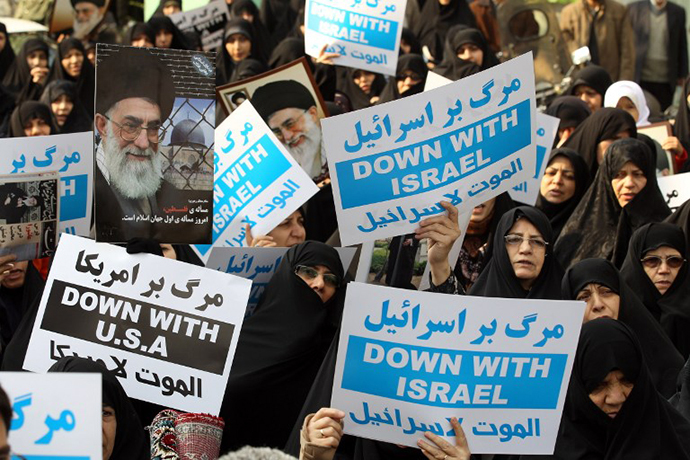 RT:Do you think Israel will now lean harder on France, and that that is leading to something that could undermine the talks? 
JA: I think that at this point, the French are not going to scuttle the talks completely. What they did at the last round of talks was slow the process down. They've definitely earned some points with their friends in Tel Aviv and Riyadh, but they did not kill the talks. And I don't think, my sense is, that France is not trying to kill the talks. If you look at the disagreements here, there is a fundamental disagreement between Netanyahu and the rest of the world and that is over enrichment. Netanyahu wants Iran to say that they will have no nuclear enrichment whatsoever. Zero enrichment, no nuclear program.  And the French, Hollande, I don't think is on the same page with him on that so he may throw some obstacles in way of this deal, but to see the French kill the deal on behalf of Netanyahu, whose position just does not align with the rest of the world, I think that is a little farfetched. I'm at least hopeful that a deal, at least a framework for a deal, will be achieved if not at this next round, then at some point in the next two weeks. 
RT:So we have talks now of a possible collaboration behind the scenes between Israel and Saudi Arabia in a possible strike against Iran. Do you think that may be a reality? And how you think that can influence the talks in Geneva? 
JA: This is pure posturing. Every time Netanyahu wants a bill passed in Congress, he makes sure to send signals to lawmakers here in the US - that way [the US has to] pass this deal otherwise [the US is] going to have a war on its hands. Israel is going to start and the US is going to finish. The Saudis are doing the same thing, not as publically. I think that every time you hear the Israelis and now Saudis talking loud about military action, that is a signal that military action is not necessarily being planned, but that they are trying to use this as leverage in order to drive the hand of the US or the international community in a certain direction. When they start being quiet about the potential military strike, that is when you have to think, "Ok, maybe something is actually underway here."