How India's 'balanced' stance on Crimea strengthens the Russian case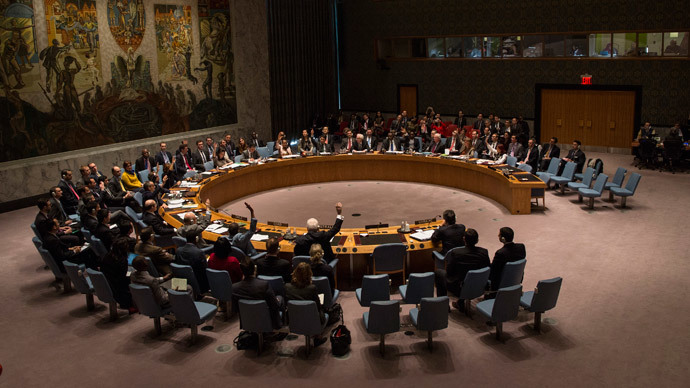 Many critics and analysts in the Indian subcontinent maintain that while India so far has conserved a nonpartisan and balanced standpoint, it certainly is 'tacitly' with its old ally, Russia.
As majority of the 193 nations on March 27, 2014, took the Western side during voting of the UN general assembly resolution declaring Russia's annexation of Crimea as illegal, a massive 58 countries choose to abstain from the process, an act the leading Indian daily, The Times of India terms as the new UN equivalent of staying "non-aligned". And the big BRICS guys including India, China and Brazil were very much part of this neo "non-aligned" stance.
India as part of the BRICS countries has declared in a joint statement that it does not believe sanctions and counter-sanctions to be the appropriate response to the Crimean issue and that a political dialogue is the best answer.
Additionally, India announced it will refrain from supporting any 'unilateral sanctions' by one country or group of countries unless authorized by the UN. However, leading news channels like the NDTV has reported that India, on principle, does not support the idea of a referendum as the only basis of breaking from a country, either. So clearly New Delhi is caught between its traditional position on territorial integrity and human rights and the interests of its long standing affiliate, Russia.
It's an extremely tricky diplomatic line that India is walking on right now. Unlike Russia, India, along with China and Brazil, has strong political and economic ties with the West especially the US. Therefore any conspicuous stand for Russia will upset its ties with the West which it has been nurturing for years. On the other hand, Russia has been an old ally which has stood by India through many testing moments, thus giving rise to a kind of moral dilemma of not standing by an old friend.
Insider information in the media confirms that Indian caution does not mean India is not supporting Russia in its time of crisis. If it comes down to choosing between the West and Russia, New Delhi will back its old ally. Media reports, earlier in March, stated that while India is likely to go with Ukraine if it simply moves a resolution calling for respect for its territorial integrity, New Delhi might consider abstention if the resolution seeks to condemn Russia.
Corroborating this, the Indian National Security Advisor, Shiv Shankar Menon was heard mentioning that India recognizes the "legitimate" interests of Russia in Ukraine, although the official statement by India's Ministry of External Affairs (MEA) said India is more "concerned at the subsequent escalation of tension, especially in view of the presence of more than 5000 Indian nationals, including about 4000 students, in different parts of Ukraine".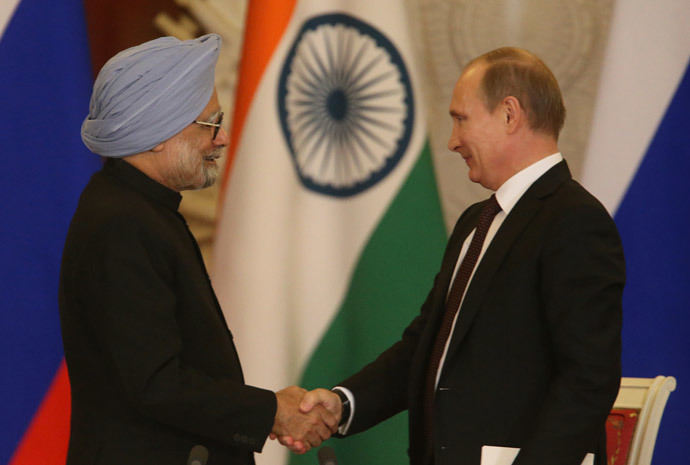 India has clearly stated that Russia plays an important role in international issues relating to Afghanistan, Syria and Iran. India was with Brazil, China and South Africa in opposing any restrictions on the participation of Russian President Vladimir Putin at the G-20 Summit in Australia in the wake of the Crimean issue.
India refrained from taking any stance even in 2008 during Russia-Georgia military conflict and India's silence worked for Russia at that time. Experts believe a 'similar policy' from India would definitely go down well with Moscow. India's position so far, in the current political and diplomatic flashpoint in Crimea, has been lauded by Russian President Vladimir Putin, signaling continuation of the promising Indo-Russian bonhomie.
Both countries are tied strongly together by a number of significant events in the past. There is the landmark Indo-Russian treaty of 1971 – an alliance which eventually was the primary contributory factor towards India winning the war with Pakistan, against heavy diplomatic odds as a result of stiff US opposition.
Many also compare the Crimean accession to Russia with Sikkim's merger with India in 1975, when it became the 22nd state of the Indian Union on 16 May, 1975 after 97.5 percent of the Sikkimese population voted in favor of merging with India; Russia consented to this, while China wasn't too happy.
Overall, it is in India's interest that the current crisis over Crimea settles down sooner, because it will adversely impact the country's economy if the tension escalates. There are possibilities of international oil and gas prices going up if normalcy doesn't return to Ukraine. This will pressurize and weaken the rupee. The FDI inflow into India may also be affected adversely.
Additionally, while on the face of it India-Ukraine bilateral trade is minuscule, (only $3.1 billion) compared to trade with the United States ($100 billion), China ($65 billion) or even the United Arab Emirates ($75 billion), both the countries have already signed a number of treaties and any diplomatic standoff will certainly impact India's investment of time and effort in building a fruitful relationship with Ukraine.
So while India is not very visibly siding with anyone party (and very rationally so), any action towards Russia which stands against the principle of the Indian Union – like arbitrarily imposed sanctions as opposed to holding diplomatic dialogue, has been vocally opposed. Although Russia hasn't received a majority vote in the UN general assembly meeting, India's stance against the Western sanction and staying away from the voting process has indeed strengthened the Russian case to a great extent.
Along with China and Brazil, India is a major BRICS nation enjoying strong economic and political ties with the West. While India is indeed dependent on the West especially in terms of trade, the West too has some key business and commercial interests on the subcontinent. So any diplomatic position that India takes cannot go unnoticed in today's international political dynamics, and this will certainly work well for Russia.
Jhinuk Chowdhury
Jhinuk Chowdhury is an India based former journalist who currently works as an independent writer.She can be reached at jhinuk.cchowdhury@gmail.com
The statements, views and opinions expressed in this column are solely those of the author and do not necessarily represent those of RT.
You can share this story on social media: