'ICRC failed to be involved, report on what is happening in Gitmo'
Part of the reason why the Guantanamo Bay hunger strike is being neglected is because the International Committee of the Red Cross is favoring one side, which is not the side of the prisoners, Barry Wingard, military attorney for Gitmo inmates told RT.
Follow RT's day-by-day timeline on Gitmo hunger strike

RT:Why do you think the US guards have begun to notify all the prisoners' lawyers about this now, is it trying to show it is doing a humane thing for the hunger strikers at this point?

Barry Wingard: Well greetings from Guantanamo Bay, America's offshore prison. What I would say to you, is that everybody is getting more desperate both the prisoners and the officials here. I think they have realized that this is more than just a sound bite in a denial. I can tell you that the situation here is extremely bad and it is brutality. I'm a military officer. I've been an attorney for 15 years. I've been in the military for 29 years, I've been a prosecutor in Baghdad and a war crime investigator in Bosnia.

And I've got to tell you, I've never seen anything like it. It is well within our third month of the hunger strike,  these men are essentially saying, we've been here 11.5 years and the purpose of force feeding us to keep us healthy, so you can indefinitely detain us without trials for the rest of our lives, that it is just counter intuitive - either respect us or let us die.
RT:What is the legality of the force feeding, we've been talking about - is it another violation of inmates' rights, is it legal?
BW: Speaking about the way that these men are being fed, I mean, I think the ICRC would be a better organization to come in and tell you about that. The fact that they remain silent indicates to the men in Guantanamo Bay that they've been wholly irrelevant and if you're are a human rights organization and you're supposed to be involved and report on what is happening in the prison that is offshore that is out of sight and out of mind and you have failed to do that, then you've made a decision and that decision is to favor one side and it is not the men who are in Guantanamo Bay. So, that question would be better addressed to the human rights organization that is supposed to be here and do something, which is in fact doing very little.
RT:How are your clients doing? Are they ready to pay the ultimate price, do you think it will go that far?
BW: I have been coming to the Guantanamo Bay for five years, I've been here more than 50 times. I've traveled from Guantanamo Bay to Washington DC. I've met with my clients more than 175 times. In the 175 times, I've been refused a total of four times. And each of the four times, it was accompanied with an apology for why they could not do it. This time was without explanation. The point being, we were unable to come.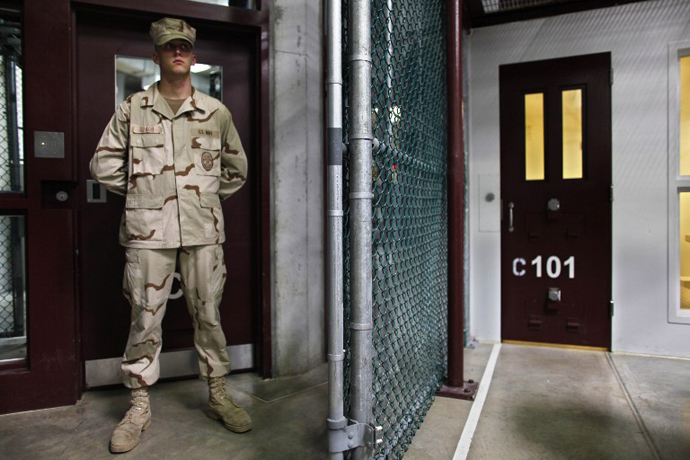 RT:Why won't the US meet the demands and deal with the people held there indefinitely without trial?
BW: It is really not the people here. I think that is something that originates in Washington DC. The Obama administration really has done very little when it comes to Guantanamo Bay. Essentially what we have is 166 men here, 86 of whom are cleared for release, 46 don't have charges. I don't think the problem is in Guantanamo Bay, I think the problem originates in Washington DC.
I've reviewed the cases of my clients and I can tell you that the information in those cases is extremely poor. It is seriously third and fourth level. Let talk when this so-called evidence came about. It was back in the Bush-Cheney administrations when we were talking about imminent attacks, and danger color-charts and limousines and protectors, and attack forces attacking the US on Wednesday and Friday.
That is the same information that they are trying to say today is somehow relevant or valid, when in fact if they could try these men they would, I can assure you, they would shut me up, they would do that.
RT:Is there a way out of this current impasse, this current hunger strike? Is there anything that the US can do to end this protest right now?
BW: Yes. I think there definitely is. The men have said, take our Korans and quit disrespecting them in our presence and what the officials here have said, we will neither take your Korans nor will we stop searching them in your presence. That is what started this that is the fuel. But the bigger problem is the indefinite detention of men who will never get trials.