Lavrov's Iran visit: Building on Geneva nuclear agreement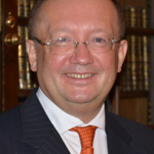 Dr Alexander Yakovenko, Russian Ambassador to the United Kingdom of Great Britain and Northern Ireland, Deputy foreign minister (2005-2011). Follow him on Twitter @Amb_Yakovenko
Published time: 11 Dec, 2013 07:42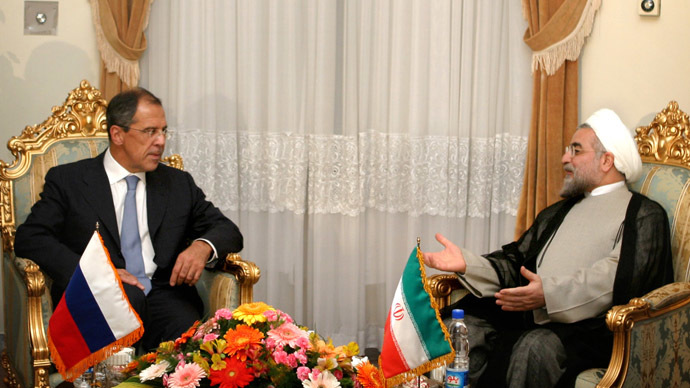 Russia's Foreign Minister is on his first visit to Iran since President Rouhani took office. Consistent implementation of the key Geneva agreement on the Iranian nuclear program is paving the way to regional stability and international security.
The Geneva agreement on the Iranian nuclear program allows us to address some of the most pressing concerns about the nature and direction of Iran's nuclear activities. The Joint Action Plan, adopted by the P5+1 and Iran, includes specific measures aimed at enhancing transparency, to be undertaken in close cooperation with the IAEA.

In parallel with the implementation of the first steps, the sides are to continue the work on a final and comprehensive agreement. It provides for full use of the inalienable rights of Iran as a party to the Non-Proliferation Treaty. It also suggests a gradual weakening of anti-Iranian sanctions regime.

The progress on the nuclear program will now depend on the implementation of the Geneva agreement. We hope that all sides will retain the constructive approach and demonstrate the political will to enter the final negotiations aimed at the full restoration of international confidence in the exclusively peaceful nature of Iran's nuclear activities.

Russia has always been an advocate of a peaceful solution to the Iranian nuclear problem. Our position has always been clear: a negotiated diplomatic solution has no plausible alternative.

The Geneva agreement will undoubtedly have a positive impact on the overall regional situation in the Middle East, including promotion of a WMD-Free Zone and overcoming the dangerous trend towards use of force and violence in the region. We hope to see an improved atmosphere in the relations of Iran with its Arab neighbors and Israel.

Iran can make a positive contribution to finding a solution to the Syria crisis. In preparation for the international conference on Syria, 'the Geneva-2', Russia believes that all states of influence in the region, including Iran and Saudi Arabia, should take part.

Yet the Russian-Iranian agenda goes far beyond the immediate regional priorities. Preparations for the 2014 Caspian Summit, cooperation on Afghanistan, including countering the drug threat, and intense economic exchanges are among the many examples where Moscow and Tehran can reach arrangements beneficial for both sides, as well as for the wider international community.
The statements, views and opinions expressed in this column are solely those of the author and do not necessarily represent those of RT.