Gitmo prison must be closed down ASAP – Russian human rights envoy
Moscow has expressed concern over Guantanamo and the fate of a Russian inmate held there. The detention center, which doesn't comply with US international commitments, should be shut down, the Foreign Ministry's envoy for human rights told RT.
It has been over three months since the beginning of the mass hunger strike in the notorious American detention center in Guantanamo Bay. US authorities confirmed that 30 of the 100 hunger-striking inmates are being force-fed via tubes. That is despite criticism from rights groups who consider it cruel. Rights activists also put the number of strikers at up to 130.
Follow RT's day-by-day timeline of the Gitmo hunger strike.

RT spoke with the Russian Foreign Ministry's Commissioner for Human Rights Konstantin Dolgov, to find out his view on the situation as the hunger strike hits its' 100-day landmark.

RT:It is one hundred days since the hunger strike in Guantanamo began, and we're hearing shocking reports about prisoners being force-fed. What do you make of that? How does that comply with the human rights and violations of human rights?

Konstantin Dolgov: It definitely does not comply either with the human rights as such or with the respective obligations and commitments which the United States has before the international community in the field of human rights. We have said many, many times before that the entire existence of this special prison in Guantanamo contravenes the basic international tenets in the field of human rights.

So the situation, which is still ongoing, with the hunger strike, obviously is a matter of concern – not only to us, but to the entire international community and, obviously, to the human rights defenders, including American human rights defenders.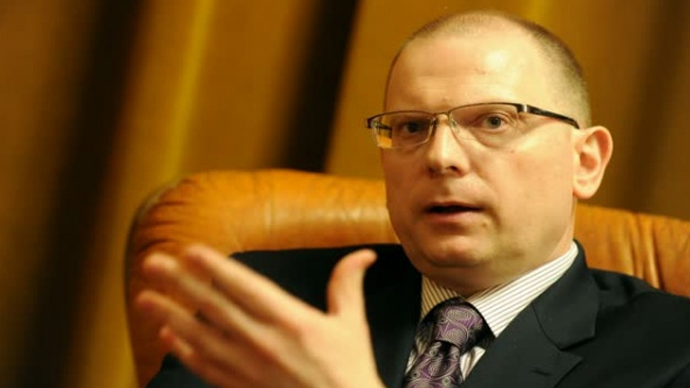 We have seen many statements coming from the UN High Commissioner for Human Rights, coming from other institutions, international institutions, defending human rights. In all those statements, there is one major request, or I would rather say demand, addressed to the United States government – to close down finally this particular prison.
We have seen and we have heard many promises by different representatives of the Obama administration that it is coming, it is coming, it is coming. They are telling us that the US Congress does not support closing down the prison, which factually is true, but obviously we continue to think that the administration, that the government of the US has to meet the international obligations of that country and they have to undertake resolute steps to finally close down the prison which has been the arena of multiple violations of human rights, not only this ongoing situation with the hunger strike.
Yes, we are concerned by the information which we are receiving that there have been violations of the rights of inmates. You know that quite a number of them, they had to be released years ago, because the US courts have made such a decision, I think, a couple of years ago.
But they are still there. They are still inmates, they are still kept in prison because those decisions by the courts, for this reason or that, are not implemented.
So there are multiple violations of human rights. I must reiterate that we were planning to send a delegation to Guantanamo, a Russian inter-agency delegation, with the leading role, obviously, of the Foreign Ministry, but unfortunately this visit has not been carried out so far.
It is not reasonable to go without having an opportunity to see our Russian citizen, Ravil Mingazov, who is still kept in that prison, he is an inmate. He is the last Russian citizen in Guantanamo. Obviously we want – and we have notified the American side in due course, in due form - that we want to get firsthand information about the conditions in which Mingazov is kept there, about the situation with the implementation of his basic rights.
Unfortunately, such a visit to Mingazov is not possible so far, at this juncture. We have been told that he is not willing to meet with the Russian government officials, but we also have the information that, if his lawyers were allowed to attend such a meeting, then Mingazov definitely would be willing to meet with us.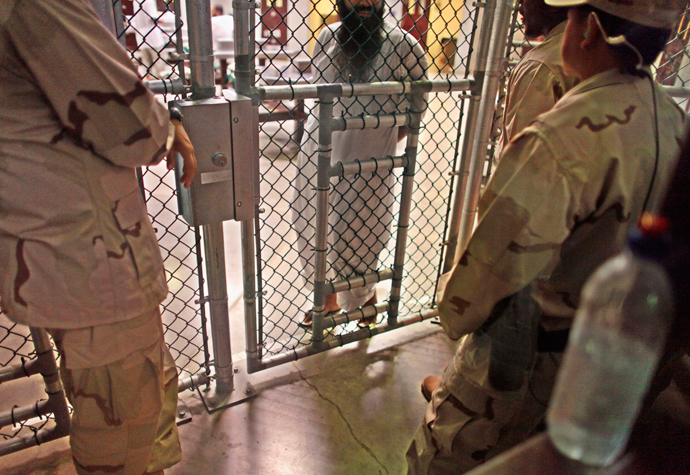 So, unfortunately, the US government, the federal authorities, they did not provide for the necessary conditions for such a meeting to take place. There are some rules, I think formulated by the Pentagon, which preclude the presence of lawyers at such meetings.
So we are still there, we still are inclined to go to Guantanamo and to get a better understanding of how serious the situation is with the violations of human rights of different inmates, including, once again, to get information about the living conditions of our citizen.
But our basic position has not changed. Once again, we think that the US government is to close down Guantanamo as soon as possible.
RT:As for closing it down, the main concern of the US is obviously what to do with the prisoners when the prison is shut. There's the Russian citizen, the only one left there; would Russia be willing to take Mingazov back to Russia and investigate the crimes if he committed any?

KT: Well, first of all, once again, it is important to get first-hand information about conditions in which he is kept there in Guantanamo. Definitely we will be ready to discuss different options, but what is important is to close down the prison and to decide upon the future of the inmates.
Definitely it is to be done in contact with the respective governments of the countries whose citizens they are, and in the case of Mingazov, his fate is to be decided in contact with the Russian government.
So, we will be ready to discuss it, but first of all, we have to ascertain that his rights are not being violated.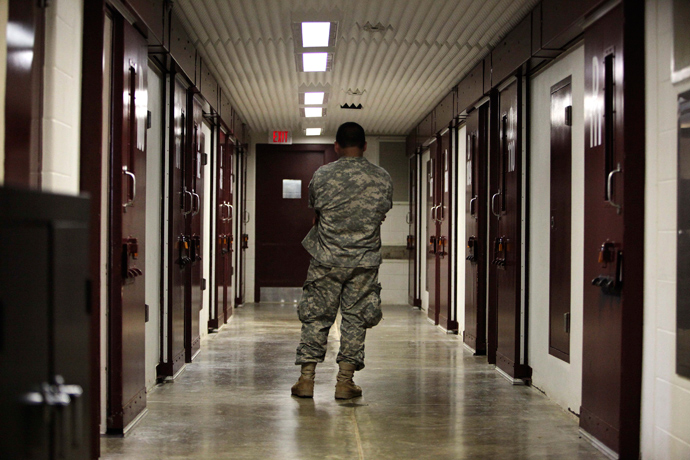 As far as we know, he has not participated in the hunger strike, but even without the hunger strike the conditions in which the inmates are being kept are definitely not in line with international standards.
And our basic policy, our principle position – if you wish – is that we are trying to get back our citizens as soon as possible from foreign prisons and we think that Mingazov is to leave the prison in Guantanamo as soon as possible.
But on the specific modalities, I think certain consultations are to be carried out.
RT:Some reports are suggesting that Mingazov doesn't want to return to Russia – of course that's being said through his lawyers, not himself.
KD: The main stumbling block is that the Russian Federation needs to hear that from Mingazov, that he doesn't want to be a Russian citizen anymore.
But as I said we still want to meet with Mingazov, we still want to talk to him and to discuss different topics, different issues, which are linked to his future. So we'll see how things will play out, but all our requests addressed to the American side are still in effect and our offers are on the table.