​Final countdown to the World Cup in Brazil: 100 days in the fast lane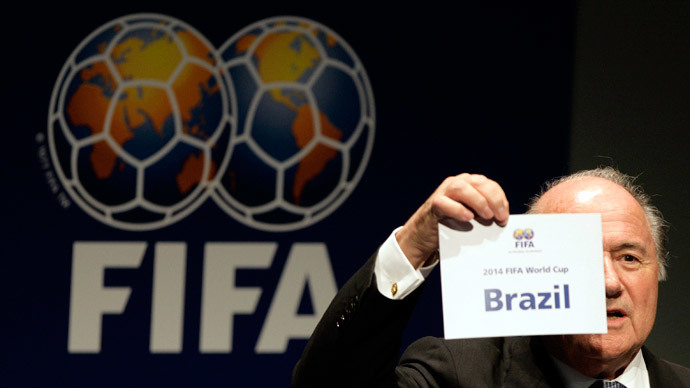 Four stadia and their surroundings, airport terminals, roads, IT networks, service updates… Brazil has had seven years to organize their World Cup, but the last frenetic 100 days till kick off on June 12 has anything but the feel of final preparations.
The 12 host-cities are working like the clappers to deliver, and it's going to go down to the wire. Nevertheless, despite all the suspicions, it seems the worst times are over for the country of football. But there is no room for more mistakes, accidents and delays.
Whatever happens during these 100 days, it will be decisive to the story of this World Cup. It will be a message either about hosting big sporting events, or about the standards required by the organization that profits from it, FIFA. If after breaking many deadlines and defying ultimatums, Brazil overcomes the difficulties and delivers a good World Cup, it will be clear that football's governing body's demands are not to be taken too seriously. If Brazil fumbles the ball, it will be a warning to developing nations to take great care before bidding.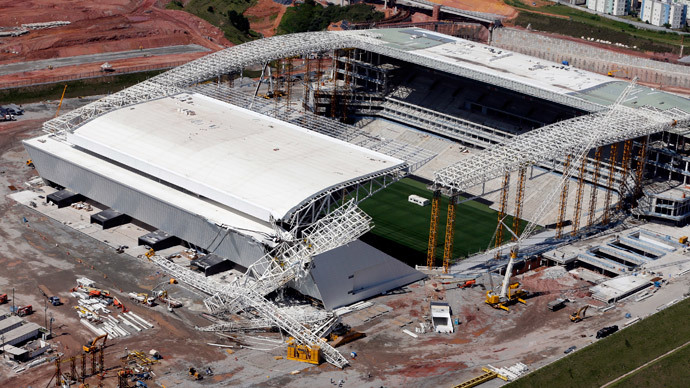 When it comes to the venues, FIFA knows that two of them will only be ready (fingers crossed) a month before the football extravaganza begins. Arena Corinthians, which will host the opener in São Paulo, and Curitiba's Arena da Baixada are to be handed over to FIFA by May 15. These are the biggest concerns, but plans for remaining works at both venues are in hand. Natal, Manaus, Porto Alegre and Cuiabá are less of a worry. However, there is no plan B for any of them – tickets have been sold!
New terminals at hub airports, São Paulo and Brasília, should also be completed by May, alongside renovations in smaller airports, like Belo Horizonte's. But the short amount of time before tourists arrive could prove a problem, since opportunities to make many final checks before the World Cup begins will be limited. The lack of planning compelled Fortaleza to improvise with a tented terminal at a cost $1.5 million, while Rio international airport will see no major works until next year, in the run up to the 2016 Olympics.
A consultant for the Local Organizing Committee (LOC), FIFA's Secretary General Jerôme Valcke is not piling on the pressure now, as he did from the middle 2011 till January of this year. This sign of good will is acknowledged by the Brazilian authorities, who are now responding quicker to requests – the state-sponsored solution to the Curitiba stadium financing shows that. Whether the Brazilian taxpayer approves or not in the end is a totally different question.
"I think things will work well but it is also true that whenever you receive something late it becomes a challenge to make it ready in time," Valcke said in a press conference this weekend. This is somewhat of an understatement from a man who exactly one year ago infuriated President Dilma Rousseff by saying her country needed "a kick up the backside" to speed up World Cup preparations. No time to waste also means no time for controversies.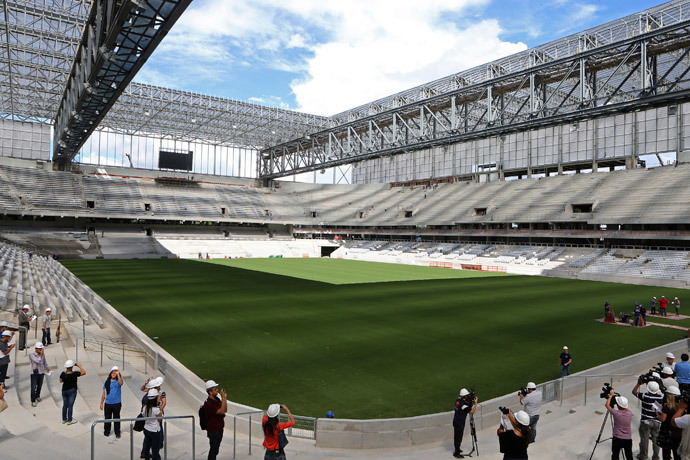 LOC executive, Ricardo Trade, has said "the stadia are a solved issue," despite the delays. Off the record, he and his aides have repeated that the frustration protesters feel about the World Cup is tied to works the government is mainly responsible for, not FIFA. If the 600,000 tourists Brazil expects don't feel let down, it could have more of an effect in the October general elections than during the month-long tournament itself.
The problem is that preparing a World Cup in the fast lane naturally increases the risk of mishaps, setbacks and blunders. In 100 days, we will know whether Brazil has managed to achieve the goal, or whether it has scored an own goal of epic proportions.
The statements, views and opinions expressed in this column are solely those of the author and do not necessarily represent those of RT.
The statements, views and opinions expressed in this column are solely those of the author and do not necessarily represent those of RT.
You can share this story on social media: