Challenging US dollar: BRICS down but not out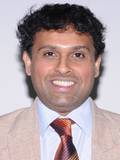 Sreeram Chaulia
Sreeram Chaulia is a professor and dean at the Jindal School of International Affairs in Sonipat, India. His forthcoming book is 'Crunch Time: Narendra Modi's National Security Crises'. Follow Sreeram on Twitter @sreeramchaulia
Sreeram Chaulia is a professor and dean at the Jindal School of International Affairs in Sonipat, India. His forthcoming book is 'Crunch Time: Narendra Modi's National Security Crises'. Follow Sreeram on Twitter @sreeramchaulia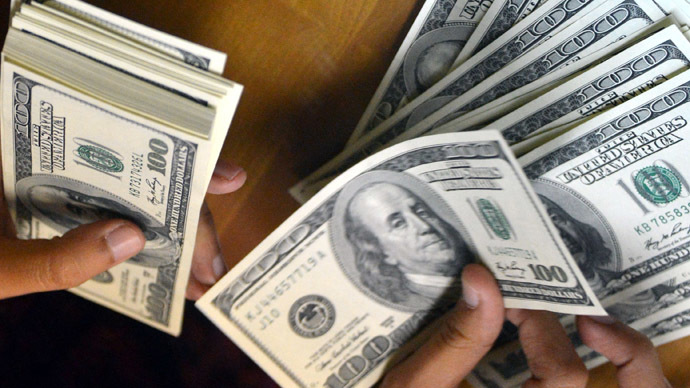 The evaporating momentum in GDP growth and a sudden slide in currency values among BRICS nations and other emerging economies appears to have taken the shine off their rising stars.
With average economic growth down to 4-5 percent and currencies tumbling in Brazil, South Africa, Indonesia and India by double digit percentages, foreboding and fear that the worst is yet to come is setting in.

Western news outlets have gone to the extent of claiming there is now a reverse economic pattern in play, wherein BRICS and other emerging economies are going downhill while advanced economies badly mauled by the financial crisis since 2008 are bouncing back. Predictions the OECD economies are returning to the pink of health are, of course, premature due to the systemic nature of the crisis that struck in 2008. But there is no doubt that BRICS and other emerging economies are struggling to cope with the high expectations they had generated through their rapid growth.
Is the trend which defined the first decade of the 21st century—the rise of the non-Western major powers— already passé? If so, what are its implications for rebalancing global economic and political power? 

The fundamental appeal of BRICS is its potential to craft a more democratic world order in which economic dynamism and concentration of power shifts from West to East and from Global North to Global South. BRICS is the inevitable answer to American unipolarity and a Euro-Atlantic structuring of global institutions that has neo-colonial moorings. If BRICS crumble under the weight of economic pressures, there will be no constituency left for democratizing the inter-state system. The stakes are sky high.  
What went wrong?
Since not all BRICS economies are identical in their make ups and strengths, one way of analyzing why they are tripping right now is to look into the specifics of each member country's macroeconomic indicators and diagnose their respective problems. But given the timing of their near-simultaneous dip, it calls for a more generic understanding of commonly shared weaknesses of emerging economies so that we can also think of solutions that go beyond what each individual nation's government can do to stem the descent. 

One of the prime policy culprits responsible for the downward trajectory of a number of emerging economies is their overdependence on a decade-long commodity 'supercycle', wherein the prices of metals, fuels and foodstuffs rose astronomically. Big exporters of these commodities, viz. Russia, Brazil and South Africa, found their fortunes soaring in terms of rising revenues and accumulating foreign exchange reserves when the boom was at its peak. 

But the financial crisis-propelled a fall in global demand for commodities (not only among advanced countries but also in large emerging economy importers like China) has brought the prices of oil, gas, coal, copper, aluminum, gold etc. to much lower levels in the last few years. Export-dependent BRICS countries did not hedge their economies well against the fall in the commodity markets. Hence the sharp slowdown in their GDP growth rates. 

The obvious lesson from this failure is that BRICS countries that are commodity-heavy in their economic structures must diversify and find more sustainable and renewable foundations for long-term revival.

The vision laid down by Russian Prime Minister Dmitry Medvedev in his 2009 modernisation programme, which envisages a shift away from fossil fuels and towards a high technology- and innovation-motored economy, has an inevitable logical soundness that must be implemented by BRICS to escape the proverbial 'resource curse' and 'Dutch disease'.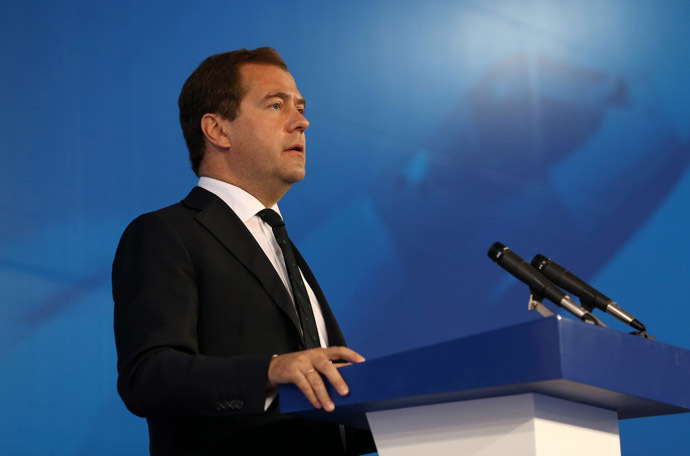 If the current negative sentiment flooding all emerging economies does not awaken decision makers to overcome obstructionist lobbies within their societies and diversify their growth models, no one can rescue them from the vicissitudes of commodity price fluctuations. Investments in higher education, cutting edge scientific knowledge and manufacturing sectors should not be delayed any further in BRICS countries, which have not always put their money where their long-term interests lie.  

The second big error that many BRICS and other emerging powers have made is to rely imprudently on inflows of 'hot money' and foreign institutional investment. The weakening of the Turkish Lira, the Indonesian Rupiah, the Indian Rupee, and the Brazilian Real are all tied to the decamping of foreign investors who are being lured by the prospect of more fetching interest rates in the US in light of the expected 'tapering' of the American government's quantitative easing policy. 

Even though Brazil's Finance Minister Guido Mantega was one of the more articulate voices critiquing the US government's cheap money policies as a form of "currency war" against emerging economies, many BRICS countries including Brazil fell back on hopes that the Americans will indefinitely keep their interest rates close to zero. The capital flight which countries like India are witnessing was unexpected because policymakers faultily assumed that investors have no choice but to stay put in the emerging economy zone. 

What BRICS did not anticipate was the infamous "animal spirits" (John Maynard Keynes) of the markets, which can befriend you in a flurry when the going is rosy and jilt you en masse when it gets rocky.
China holds a lesson here, as it is an exception among BRICS and other emerging economies which has stronger capital controls on fly-by-night investors. The degree of boldness which China has shown in standing up to international investors also owes to its strong trade surplus and record foreign exchange reserves. These cushions have shielded China from the blackmail tactics of Western investors and freed it from having to appease international capital markets. 

In contrast, other emerging economies with high fiscal and current account deficits have allowed themselves to bow to the mercy of foreign investors and are paying a heavy price now. Fiscal discipline, which is the favorite refrain of investors, has not been a hallmark of BRICS economies. It needs not be religiously adhered to, especially due to the developmental agendas that do require greater state spending on social welfare causes. 

But beggars cannot be choosers. The way to confront greedy foreign investors and to rein them in is by channeling domestic savings into productive investments (an ideal that many BRICS countries have not realized yet) and by increasing the productivity of the domestic workforce.

A BRICS skill enhancement agenda for workers and a BRICS savings harnessing agenda for households can do wonders to our countries' confidence to break free of the diktats of external investors. The whims of the markets can be tamed if our houses are in better shape.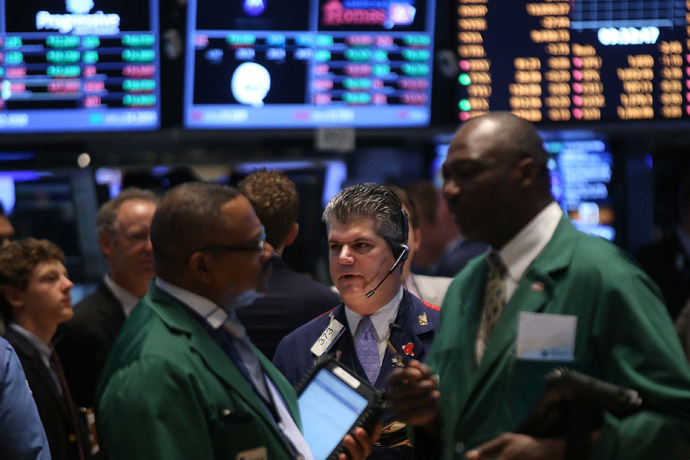 A united front against speculative markets
Earlier this year, Brazil and China signed a path-breaking currency swap deal worth $30 billion to occlude interruptions to bilateral trade financing. Russia already has had a currency swap agreement with China since 2010. At the BRICS summit in New Delhi in March 2012, all members agreed to consider a full multilateral currency trading agreement so as to protect their economies from depreciation against the US dollar. BRICS nations are now at the receiving end of exactly this threat of the strengthening dollar. They must make haste to institutionalize economic cooperation to challenge the dollar hegemony in the global economy, which subjects them to the mercy of the US Federal Reserve's monetary policy twists. 

A purely internal response to the collective crisis confronting BRICS and other emerging economies is inadequate because the challenge comes from fleet-footed Western investors who are fair-weather friends. To free our nations from the speculative stranglehold of market sharks, we have to come together and find ways in which burgeoning intra-BRICS trade (projected to touch $500 billion by 2015) not only grows exponentially but can also be more balanced so as to build surpluses in deficit-burdened member countries that are especially vulnerable to abandonment by foreign capital. 

One of the critiques made against halting GDP growth in emerging economies is that they are too state-dominated, corrupt, and incapable of undertaking fundamental structural reforms that can unleash entrepreneurial energies and take BRICS beyond the 'middle income trap'. But as the positive example of China's capital controls (and the earlier precedent of Malaysia's capital controls during the 1997 Asian Financial Crisis) demonstrate, having a strong state that prevents toying with one's economy by Wall Street gamblers is a real innate strength of BRICS. 

Where BRICS states are falling short is not so much in facilitating the mushrooming of private enterprise but in adequately building up our human resources and physical infrastructure. Emerging economies need a productivity revolution so that their relatively young populations can generate the wealth that can lift whole societies out of poverty and iniquitous growth. 

Believing in and Rebuilding BRICS
If BRICS was initially a concept designed to rally Western investments towards promising new frontiers, it has gained a following and belief among the peoples of its member countries that should not be left to drift through self-doubt. The BRICS model has to find more autonomous and endogenous oxygen that can resist the onslaught of Western investors. It must also strengthen the core principle of state oversight over markets, while not neglecting the state's primary responsibility to empower and build the capacities of its citizenry. 

Many emerging economies still have basics headed in the right direction, including demographic advantages, a low baseline from which their GDPs began climbing, and the desire among our nationalistic elites to never succumb to neo-colonial domination. The investors who are eyeing higher returns in the US and fleeing emerging economies could well be returning to BRICS in time as the topsy-turvy nature of the financial crisis that started in 2008 comes full circle via iterations. But we must be better prepared to deal with the international capital markets next time they knock on our doors with money bags in hand. 

All is not lost yet. Growth rates of around 5 percent per annum are still enviable in a comparative perspective, and they could be preserved if BRICS nations forge a joint front and institute a toolbox of multilateral solutions to back up their individual economic fire fighting efforts. Together, we are strong and resilient against global financial oligarchs.

Together, we can lift more than 40 percent of the world's population residing in our countries to a position of safety where they are not buffeted by the fancies of the financial sector.  
Sreeram Chaulia for RT

Sreeram Chaulia is a Professor and Dean at the Jindal School of International Affairs in Sonipat, India. His latest book, 'Politics of the Global Economic Crisis: Regulation, Responsibility and Radicalism', is due out shortly from Routledge publications