'Bitcoin is a small player even in illegal transactions'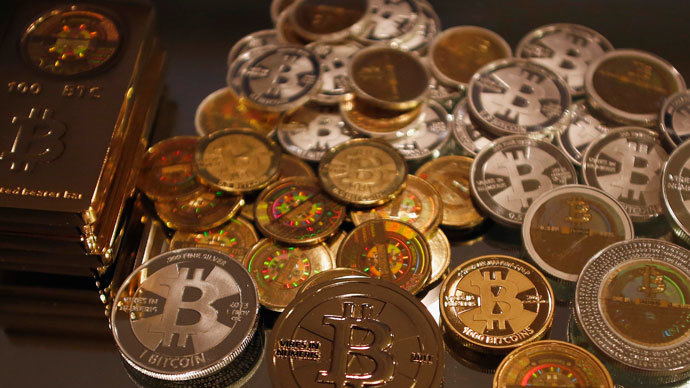 It is true that a small percentage of Bitcoin transactions are illegal, but the majority of illegal goods are bought with US dollars, the primary currency used in the international trade in illicit goods, economist Mark Thornton told RT.
On January 27 US federal charges were made public against two men accused of operating a bitcoin exchange business in connection with the ongoing investigation involving the Silk Road online marketplace. Robert Faiella and Charlie Shrem were arrested within hours of each other and charged with conspiracy to commit money laundering, and operating an unlicensed money transmitting business. Some experts believe the arrest of Shrem the CEO of the bitcoin exchange service BitInstant, and that bitcoin was used in illicit trade, could weaken its position.
"This is terrible for the bitcoin market at least temporarily. But this was a political event, not a legal or judicial event, this arrest. It was a political event meant to intimidate people in the bitcoin space and it was a perfectly foreseeable event as well," Mark Thornton told RT.
Thornton claims that though bitcoin was used in criminal transactions, its share in illicit trade is far less than that of the dollar.
"Bitcoin is a small player even in illegal transactions. The US dollar is actually the major facilitator for the illegal transactions in drugs, human trafficking, all sorts of nasty businesses. Most of that trade is done with the US dollar, not bitcoin. Bitcoin is a small player, a small percentage of its transactions are illegal, that's true, but the majority of the illegal goods [are bought] for US dollars, the primarily player in international trade in illicit items," he said.
The same argument is made by Jeffrey Tucker, executive editor at Laissez Faire Books.
Video: /files/opinionpost/22/01/c0/00/1270807_tucker_2200_480p.mp4
"They [bitcoins] are nearly as much used to buy illegal goods as the dollars are. Actually, the dollar has more links to the criminal world," Tucker told RT.
Nevertheless, despite the recent scandal, bitcoin could still be regarded as a possible threat to national currencies, in particular to the dollar, though it is not strong enough to force out traditional currencies.
"It [bitcoin] is a threat [to the dollar] but it's not going to happen in the next day or the next year, it's going to take some time to develop," Mark Thornton said.
He also believes that bitcoin has advantages over the dollar and other national currencies and argues that cryptocurrencies are the future.
"The chances are that bitcoin has some advantages over traditional money that make it look like it is going to have a future. Or if not bitcoin, then some form of electronic transmittable monetary systems outside the purview of Central Banks. I think that is for certain," Thornton told RT.
Jeffrey Tucker shares this opinion, saying that cryptocurrencies are "a much better technology than national money."
"It [bitcoin] does threaten national monetary systems, it's just a better technology and you can transfer it instantly between any two individuals in the world. These are transactions happening in the matter of seconds instead of days, days and days with very high transaction fees. Bitcoin has shown us what currency can be," Tucker added.
The US has become the first country to try to limit the spread of bitcoins, though some others see it as a potential threat to their national currencies and economies. Mark Thornton thinks that more countries my step in if they see that bitcoin is becoming a problem for them.
"I think China is worried about people moving capital outside of China and so they are putting in regulations and issuing threats. And I think there is something we are going to see, when bitcoin becomes a problem for governments, governments will try to step in and regulate it in order to restrict people's access and limit the amount of transactions that take place with bitcoin relative to their domestic currency," Thornton said.
"And basically the Central Bank, the Federal Reserve and Central Banks around the world can fight off bitcoin by providing a more stable dollar, more stable euro. They are in the business right now of making the world uncertain as to the future of money, and that's the only reason why bitcoin has become so prominent today," he added.
The statements, views and opinions expressed in this column are solely those of the author and do not necessarily represent those of RT.