Asia invests in infrastructure projects despite economic hurdles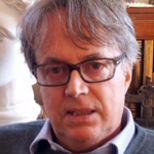 Claudio Gallo is a journalist, currently working as a culture editor at La Stampa, one of the main newspapers in Italy. He was foreign desk editor and London correspondent. Occasionally he writes for AsiaTimes and Enduring America. His main interest is Middle East politics. He was on the streets during the disputed Iranian elections of 2009 and during the start of the so-called Egyptian Spring in 2011. He writing focuses on the Shiite world: Syria, Lebanon, Iraq and Iran. He is banned from India because he supposedly wrote that the real country is very different from the officially publicized image. He likes to interview the last few thinkers who provide alternatives to prevailing ways of thinking.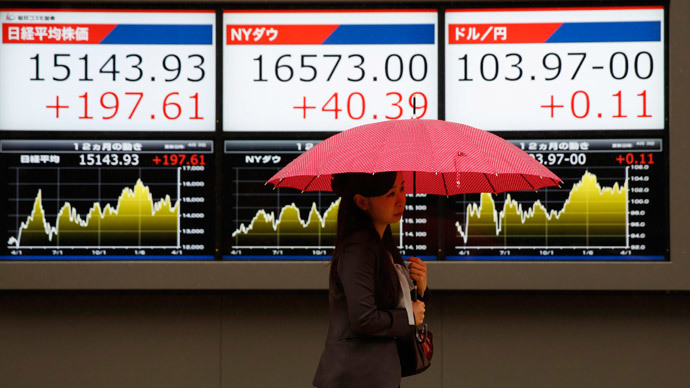 While old Europe is sliding into a Cold War redux of self-destructive anti-Russian and pro-US attitudes, Asia is moving fast to consolidate and improve its business.
We are facing two very different global postures here: the American imperial view, shared by the modern chosen people in the city upon the hill, that cannot conceive of its global business without domination, and the Chinese perspective where the only interest is apparently nothing more than pure trading. Beijing is probably aware that its political system is not adored around the world, although it is not trying to impose it on the others, across its borders at least. But what is more important is that the American conception inevitably leads to conflicts while the Chinese one (despite its reductive commodity-form religion) is more open to constructive relationships.
There's no reason to bang the drum announcing the "Pivot to Asia" yet again. Robert Kaplan, among others, has been doing that adroitly from the imperial point of view for many years, in books like 'Monsoon (2010)' to the recent 'Asia's Cauldron'. What is more interesting is to try to observe the ongoing process: not such an easy task, because things are moving too fast around a huge chessboard.
View from the Moon
Looking at the Asian growth from the Moon, you can trace follow many paths on its huge slice of the planet: one is surely its pipelines, the way in which the energy grid is developing from China to Central Asia. Ask Pepe Escobar who is frantically updating his Pipelinestan reports every day!
The most recent indicator, however, concerns a two centuries old technology: the railway. Like long fingers grabbing piles of commodities, new railways are appearing on the maps from East to West, linking China to Europe. Interestingly, one of the most crucial pawns of this new great game is Iran, a country at the center of many of these movements – a geographical truth that Washington doesn't like at all.
At the end of March, the Chinese President Xi Jinping was in Duisburg, (the world's biggest inland harbor and the door to the Ruhr's steel), to board a freight train that departed 16 days ago from Chongqing transporting goods from China. During its journey the train passed through Xi'an, Lanzhou, Urumqi, the Alataw Pass, Kazakhstan and then Russia, Belarus, Poland and finally Germany. An iron road of 11,180 kilometers that has been operating since 2011 with many benefits: it costs about one fifth of air-cargo and it takes 20 days less than the ships departing China's eastern ports (the fear of Malacca Strait pirates is not to be forgotten), rendering it the best choice for short shelf life goods. This led to a growth in last year's container traffic between Europe and Asia through Kazakhstan by 61 percent.
The Chongqing-Xinjiang-Europe International Railway may be considered a variation of the Second Eurasian Continental Bridge, the train that starts at Lianyungang in Jiangsu province in eastern China and goes across central Asia, arriving in Rotterdam in the Netherlands. This railway revolution has turned Kazakhstan into a crossroads, connecting China and Europe through Russia.
During his recent visit to Germany, President Xi Jinping made a proposition to to Berlin to cooperate in building a new "economic Silk Road." William Engdahl, one of the first to focus on this geopolitical trend, got the political sense of Xi's words: "What Xi left unsaid but is clear, is that his proposal comes at an extremely critical point when the issue of peace and war by miscalculation hangs in the balance over Washington's manipulation of events in and around Ukraine. The path of the new infrastructure corridor passes through Russia. There is no economic alternative. Thereby, it serves at the same time to bind the economic futures and prospects for peaceful cooperation between Russia and Germany especially."
Chinese drive
The Chinese drive is going to spread across all of Asia. India and Iran have just finalized a plan to build a railway connecting Afghanistan to the Gulf of Oman. The game is to link the rich mines of Afghanistan's Bamyan province to Iran's southern free trade industrial zone and port of Chabahar, in the Sistan and Baluchistan province. The ambitious goal is to convert Chabahar to a transit hub between the Oman Sea, Indian Ocean, Afghanistan and Central Asia. Chabahar may become the entry port for Indian goods traveling to Central Asia and from there to Europe across the great transport corridors.
On paper, it is a win-win game: landlocked Afghanistan will gain a major sea port to export its newly found mineral bonanza. India will gain a major trading influence on Kabul and a new commercial way that bypasses Pakistan. Iran, which plans to build a steel factory in Chabahar, will gain an economic boost both directly and indirectly, as it will be able to use some of its rupee-denominated revenues, which come from the sales of Iranian oil to India.
In this framework, Pakistan seems to be the only loser, with its port of Gwadar, just 70 kilometers from Chabahar, in which China has been pouring millions of dollars and is expected to invest 12 billion dollars in multiple projects in an area that has been very unstable till now. China is showing an increasing impatience regarding its Pakistani ally, partially because of Islamabad's role in destabilizing Afghanistan, the would-be Chinese coffer of precious and rare metals.
But the win-win guys will have some problems when facing reality as well. Security issues are definitely not subsiding on the Iranian side of the border; Sistan and Baluchistan is the Iranian region most plagued by Sunni terrorism that often stems from Pakistan. India is anxiously waiting for the US Army to leave Afghanistan, fearing a possible return of the Taliban's hostile rule. But above all there is the problem of Western sanctions on Tehran. The United States is already proposing, in the words of Godfather Don Vito Corleone, an "offer that one cannot refuse," to Delhi. Quoting Avi Jorish, senior fellow at the American Foreign Policy Council and a former US Treasury official: "While this policy seems attractive in the short term, this course of action is fraught with unanticipated dangers. Investing in Chabahar not only allows Iran's rogue regime to fill its coffers with the hard currency it needs to repress its people and facilitate terrorism, but may also harm India's strategic relationship with one of its most important allies, the United States".
The fear of treading on the empire's toes may slow down many projects, but it will not stop this great movement of economic expansion. Turkey is also ready to contribute its share, as Turkish Foreign Minister Ahmet Davutoglu said in March, after the trilateral meeting of Azerbaijani, Turkish and Iranian foreign ministers in Van, Turkey: "With the implementation of the Baku-Tbilisi-Kars and Pakistan-Iran-Turkey railways projects, we will open a new Silk Road –uniting China with Europe through Iran, Azerbaijan and Turkey."
Turkey, presenting its candidacy to become an important part of the modern Silk Road, expects China to invest in its high-speed railway project from the east to the west of the country. This trading fever is apparently nullifying the problem of the Uighur separatists in Xinjiang, the Turkic population in China that Ankara considers as long-lost brothers and Beijing says is its most dangerous terrorists. Like all ignored problems, the Uighur one is dangerously falling inside the political unconscious of the two partners.
While Asia is living through a season of hope, mainly because its countries are still building their middle classes, the West is stuck in a season of despair. Western societies, which once flourished on their Third World exploitation, are now cannibalizing themselves, their welfare conquests, and their middle classes. A rootless, delocalized small class of super-rich are looting their old nations, while European politics remains anchored to its loyalty to the US, who, with its monopoly of force, is granting this transition to a planet of castaways, as the French sociologist Serge Latuche called our future.
The statements, views and opinions expressed in this column are solely those of the author and do not necessarily represent those of RT.