Catholic lives matter: The campaign group fighting the endemic bigotry that's Scotland's 'dirty secret'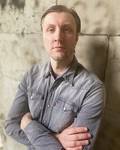 Chris Sweeney
Chris Sweeney is an author and columnist who has written for newspapers such as The Times, Daily Express, The Sun and the Daily Record, along with several international-selling magazines. Follow him on Twitter @Writes_Sweeney
Chris Sweeney is an author and columnist who has written for newspapers such as The Times, Daily Express, The Sun and the Daily Record, along with several international-selling magazines. Follow him on Twitter @Writes_Sweeney
Call It Out is an organisation battling anti-Irish racism and anti-Catholic sectarianism in supposedly liberal Scotland. RT spoke to one of its leaders to find out the extent of the problem, and what it hopes to achieve.
The burning down of Catholic churches is not the sort of thing you expect in a so-called 'progressive' nation. But it's happening in, of all places, Scotland, a country with a left-leaning government that is aggressively pursuing some of the most woke legislation in Europe.
Back in July, the 163-year old St Simon's, in the country's biggest city, Glasgow was gutted in a major fire and a suspect arrested. In 2019, another church – which was being turned into apartments – was also set ablaze, with police confirming it was deliberate.
Priests have also found themselves in danger. In July, one was violently attacked by a man brandishing a glass bottle at St Mary's Cathedral, in Edinburgh, Scotland's capital. Back in Glasgow, Canon Tom White was also the victim of a shocking incident outside St Alphonsus Church, in which he was spat on and assaulted by a young man, who was jailed.
All these incidents have added more urgency to the campaign of Call It Out, a human rights group fighting anti-Catholic discrimination and anti-Irish bigotry. The two causes are heavily linked as until the last decade, virtually all of Scotland's Catholic population were descended from Irish immigrants, who began arriving during the potato famine (from 1845 to 1852).
Also on rt.com
This new 'hate crime' law is even more pernicious & worrying than celebrity critics like Rowan Atkinson and John Cleese realise
The last two national censuses recorded the number of Catholics in Scotland as 803,732 (2001) and 841,053 (2011) – with the increase attributed to immigration from Europe – out of a total population of 5,295,000. (The number who specifically identify as White Irish is far lower – 54,090 – but this is because it's a relatively new category and most people regard it as meaning 'born in Ireland').
Call It Out's profile battling discrimination against Catholics has risen sharply of late, due to its role in the debate over a controversial feature of summer life in the west of Scotland, Orange Walks. These public marches, featuring pipe bands, commemorate the 1690 Battle of the Boyne when the Protestant Prince William of Orange claimed victory over King James, the last Catholic monarch of England, Ireland and Scotland. While celebrated by the Protestant community, they are a real point of contention for Scotland's Catholics.
Call It Out's chairperson Jeanette Findlay feels strongly they should not march outside Catholic churches, and has protested against the Walks. She told RT, "They allow a supremacist organisation to march in military fashion dressed in semi-military garb specifically past Catholic churches for the purpose of intimidation. They say that's not why they march, but the fact they cancel the marches when they have been rerouted does tend to give the lie to that particular suggestion.
"What they are on the streets to do is essentially to say: 'We're in charge, these are our colours, we're better than you'."
Last weekend saw 10,000 people take part in marches across Glasgow with 14 arrests for "public disorder, anti-social behaviour and racist and sectarian singing". Although Orange Walks are well established in Scotland, the reaction from Call It Out has kick-started a more prominent debate about their role in stoking religious tensions.
Findlay continued, "In Scottish politics, there has been a longstanding practice of talking about sectarianism as a problem that only really exists in the central belt [of the country] and amongst only football fans [Protestant Rangers and Catholic Celtic are bitter rivals]. Whereas the reality is anti-Irish discrimination and anti-Catholic bigotry is endemic throughout Scottish society."
Also on rt.com
Why are Northern Ireland's reckless Orange Walks endangering the lives of thousands of people in a pandemic?
She points to governmental research that lists Catholics as "historically more likely to suffer poor health", and notes "unemployment rates were higher among Catholics" and "higher proportion of Catholics living in the most deprived areas".
Illustrating the systemic racism and sectarianism that has existed, the Church of Scotland (Protestant) issued an apology in 2002 for their report published in 1923 titled: The Menace of the Irish Race to our Scottish Nationality.
Findlay continued, "What has happened for the period of the Irish Catholic community's presence in Scotland is that we kept our heads down, we didn't really get involved in it. But we just thought: 'We're not doing that anymore'. We're going to come out and call it out for what it is.
"The Scottish government will do anything other than acknowledge that, Scottish civil servants will do anything other rather than acknowledge the fact that we are a minority ethnic community, that we have rights under international statute and that we are by and large the victims of hate crimes and racism."
Scotland introduced a controversial Hate Crime Bill back in April. It gives more power for the state to charge those who commit racism or discrimination, and this does extend to the Irish Catholic community.
But the Bill's wide scope met with a degree of negativity for its "chilling effect" on free speech, and doesn't alter Call It Out's point that their cause is not seriously regarded as racism or bigotry across Scotland. So, whether it actually helps at all remains to be seen.
To emphasise its claim about institutional bias, Call It Out points to how the Irish community has flourished in the US, but been prevented from achieving similar success in Scotland.
Findlay said, "It's like a dirty secret, although not much of a secret if you live here. It doesn't lend much to the myth of the 'Tartan Nirvana', as people would be horrified by it.
Also on rt.com
These new totalitarians now want to police what we say around the dinner table. This is Soviet-style denunciation, 2020-style
"Why is it those Irish who went to America during the famine period reached occupational parity with the local population round about 1900, but in Scotland that date was 2001? There is still an issue… it's declining and it's definitely improving, what I experienced is not what my parents experienced, but it's still there because policy makers refused to acknowledge it. You can't fix a problem until you acknowledge it."
In the past, other groups have formed to tackle bigotry and sectarianism in Scotland, but Call It Out's concerted effort to highlight the problem has arguably made the most impact. But what tangible gains does it actually hope to achieve?
One suggestion is that as the school curriculum is decolonised, some focus should be put on Ireland. As Call It Out points out, British rule was the major driving force for so many Irish to leave their homeland.
Despite calls for Orange Walks to be banned this is unlikely to happen as they are held dear by the loudest section of the majority Protestant community. But the question of whether they need to pass churches has to be carefully considered, the group says, pointing out that only 60 of Glasgow's 2,000 streets have churches.
The systemic issues that allow casual, everyday bigotry also need to be addressed.
Findlay explained, "People talk about people being othered. We're caught between a rock and a hard place. We're either not Scottish enough or not Irish enough – we're either 'Plastic Paddies' or we can go home [to Ireland] because the famine is over. That's how it feels.
"It feels like we don't really fit anywhere, we can't be who we are. You can't be someone born and brought up in Scotland who recognises and values your Irish heritage – you're not allowed to be that."
Like this story? Share it with a friend!
The statements, views and opinions expressed in this column are solely those of the author and do not necessarily represent those of RT.