Boeing scolded for resuming donations to GOP 'sedition caucus' but, of course, taking cash from arms manufacturers is OK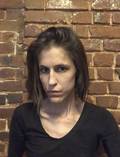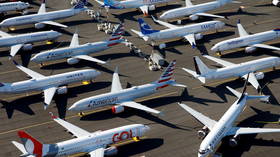 The company, which makes military and civilian planes, has turned the money back on for Republicans who voted not to certify Biden's Electoral College win in January. Is this an outrage, or just back to hypocrisy as usual?
Boeing has been chewed out by The Daily Beast, which seemed to express the utmost shock at the company's decision to resume donating money to Republicans guilty of wrongthink. The article, posted on Monday, noted with incredulity that the arms manufacturer also "gave the maximum $105,000 to both parties' House and Senate committees" a mere five months after the raid on the Capitol. It also mentioned the company had donated to House Speaker Nancy Pelosi and maxed out contributions to the campaign committees of both Democrats and Republicans in the House and Senate, as this would presumably wreck the "Boeing in Bed with Bad Guys" narrative.
It's not that there aren't hundreds, if not thousands, of reasons to excoriate Boeing for its business practices. The company's once-popular 737 MAX planes were taken out of circulation two years ago after two of them crashed, in Ethiopia and Indonesia, killing everyone on board. The company's 787 "Dreamliner" was subsequently found to be riddled with electrical issues seemingly caused by negligence, while its 777 planes were taken out of service in some countries when it was discovered their engines were prone to exploding.
Also on rt.com
Russia blasts US decision to fly 'Dr. Strangelove' nuclear bombers near its borders, warning move could darken Putin-Biden meeting
But those problems are nothing next to the intentional killings Boeing's military products are designed to perform – and do, with horrific accuracy. The Daily Beast's self-proclaimed horror at what has become known as the "armed insurrection" on January 6 seems wholly out of proportion to the daily behaviors of Boeing's death machines. Not only was the "insurrection" not armed – it's illegal to carry firearms in the Capitol District of Washington, DC, and the protesters didn't want to get arrested before they'd even started – but it wasn't much of an insurrection either. That is, aside from Air Force vet Ashli Babbit, killed by a Capitol Police officer, the only other deaths were three Trump supporters, felled by medical problems, and Officer Brian Sicknick. The latter, initially deemed a homicide, was subsequently found to have died several days after the protest from "natural causes."
What kind of armed insurrection shows up unarmed (or very nearly so) and kills four of its own members?
But weapons of war are bipartisan things, as anyone knows who lived through two terms of ex-president Barack Obama's 'kill them with kindness' aka 'humanitarian bombing' presidency, in which the Nobel Peace Prize winner would turn two wars into seven, drop more bombs per day than any of his predecessors, and accomplish it all while oozing so much charisma most of his supporters didn't even realize there were not one, but many wars going on.
Boeing knows better than to put all of its eggs in Biden's basket, no doubt realizing he's the oldest serving president in US history and that his current woke-ifying of the military isn't going to win him many friends. When the nation does crash and burn, whoever's left might prefer a reliable stealth bomber or two over a lesson in pronoun usage to put the remnants of the country back together.
Despite their warm and fuzzy language of diversity, the Biden administration is staffed with some of the most bloodthirsty officials ever to lurk in Washington, many with several coups under their belts. But it's difficult to understand how one of its largest defense contractor's decisions to send heaps of money to Republican politicians whose opinions it disagrees with ideologically to be worse than that defense contractor and its peers annihilating school buses full of children, bombing even more civilians than previous administrations, or just cutting corners on some of its most popular passenger jets, killing hundreds of innocent people out of what appears to be nothing more than sheer laziness.
Yet this is what we're supposed to believe is happening. The US intelligentsia are supposedly livid at Big Bad Boeing for rekindling its relationship with three long-time partners in government. How is the Pentagon supposed to supply itself when the heads of Congress' Armed Services Committee have been asked to go sit in a corner? Even as the establishment has forgiven and all but forgotten the 737 MAX scandal alongside more than half a dozen other cases of deliberately supplying defective hardware and inflating prices on goods sold to the US military. Safety and labor issues abound. The company has been caught sneaking "sensitive space technology" to China. But just as the Pentagon is never audited (successfully, at least), no one wants to look too deeply into what's going on at Boeing, knowing they won't like what they find – a piece of chewing gum holding parts together, perhaps – and figuring ignorance is bliss.
Ordinary Americans have been lied to endlessly about the magnitude of 'suffering' that occurred on January 6 and told their representatives were the most unspeakable criminals for believing the election had been stolen – a viewpoint that, back in 2016, was practically mandatory for all up-and-coming Democrats. Now it's Republicans like Rep. Steve Scalise (Louisiana), Rep. Vicky Hartzler (Missouri), and Rep. Jack Bergman (Michigan), all of whom voted not to certify Biden's win, who have to put their hands out and hope their former donors will throw a few coins in, rather than chop it off.
Also on rt.com
As F-35 problems piled up, Lockheed Martin sent top exec on course to 'deconstruct' his 'white male privilege'
None of the rage-mongers at The Daily Beast and its peers seem to have any problem with the members of Congress who allow the real suffering to continue using its massive military expenditures in the first place. Firms like Boeing are allowed to inflate costs indefinitely, beyond absurdity (from the F-35, a problem-plagued fighter jet which has gobbled up close to $1.5 trillion over the course of its development, to a mind-boggling $5 billion uniform production program (yes, seriously) and holding weapons programs hostage to monopoly firms that corner the market on one obscure part – then jack up the cost of that part. Worse, the bipartisan nature of the Citizens United decision – which essentially enabled all this money-grubbing – is left out of the picture. After all, who would hand over such generous piles of cash without expecting something in return?
In the echo chamber of 2021, though, none of this matters. The 'Scarlet Letter' of shame has been replaced by an orange letter, indelible from one's history (if the former president's enemies have anything to say about it, at least). There are 120-plus so-called "megabusinesses" back to "bankrolling insurrectionists," the Daily Beast cried hysterically back in March, apparently unaware that congressmen have done far worse on the taxpayer's dime and always seem to get away with it.
However, the one thing Democrats and Republicans can agree on is their love for a good war, and with the rate at which the Pentagon is slurping up new nuclear equipment, they might just get one.
Think your friends would be interested? Share this story!
The statements, views and opinions expressed in this column are solely those of the author and do not necessarily represent those of RT.