After 4 years of Trump, what will President Biden's approach be to the unstable and polarized politics of South America?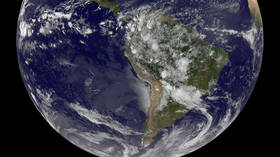 As politics in the Andean nations of Colombia, Ecuador and Peru shift it remains unclear how Biden's approach to the region will differ from his predecessor's myopic tactic of simply battering Venezuela at every opportunity.
With his government's desire to emphasize the importance of climate change, international cooperation, and the rule of law in South America, US President Joe Biden will seek to pass these issues seamlessly into his foreign policy agenda for the region. However, due to the polarized nature of recent and future presidential elections, a coherent roadmap for the Biden administration regarding the Andean nations of Colombia, Ecuador, and Peru is far from clear. It's too early to predict what will happen, but there is good reason to suspect that President Biden may continue the practice of maintaining a cordial but unsubstantial relationship in terms of policy towards these nations.
While President Biden will be keen to extend an olive branch of friendship and cooperation to governments in the region, his first task will be to unravel the half sighted policies of his predecessor which extended no further than a fixation on Venezuela and the narcotization of the relationship with key strategic ally in the region, Colombia. Right now, Biden's advisers will be looking south, searching for a pattern uniting the politics in the three countries and envisioning the Ecuadorian president-elect, Guillermo Lasso, as someone they can work with.
Also on rt.com
Nicolas Maduro claims Colombia planning new mercenary attacks on Venezuela 'at the end of this year' or first days of 2021
Beyond this simplistic interpretation, the outlook is complicated.
Peru's June 6 second round presidential run-off between socialist Pedro Castillo and conservative Keiko Fujimori is being billed as a battle of extremes, a class war of left versus right and poor versus rich. There are, however, startling similarities between the two candidates, just as there are in the political arenas of the three Andean nations in question. These congruences will be giving President Biden and his team a significant headache.
What is clear is that voters in the region are disgusted with their politicians, the electorate is staggeringly polarized and disillusioned with the political system, Covid-19 deaths are spiraling and economies are in free-fall. On April 11, in Lasso, Ecuadorians elected a former banker who will preside over a highly fragmented National Assembly in which his party is the fifth largest.
Whichever candidate wins in Peru will oversee a Congress with no clear majority and beholden to legislative populism in a country which has seen five presidents in five years.
Beleaguered Colombian President Ivan Duque, who is constitutionally prohibited from running for a second term, will vacate the Palacio de Nariño presidential palace after the 2022 election. It is not known who the presidential candidates will be, but a safe bet is that Colombia's presidency will be contested from the left by Senator Gustavo Petro, a former guerrilla and runner-up in 2018, and from the right by either Alejandro Char, a former departmental governor and mayor of the port city of Barranquilla, or Tomas Uribe, the son of divisive former President Alvaro Uribe.
The similarities continue beyond the electorate's mere disgust, minority governments, and polarization. President Lasso and whichever candidates emerge victorious in Peru and Colombia will all come to power as presidents arriving in periods of turmoil, significant unrest, and uneven economic recovery. Just cast your mind back to late 2019, pre Covid-19, when demonstrations turned violent in all three countries challenging the political fabric of each one. The large-scale political unrest which caused the protests has not been miraculously resolved, only placed on hold by the pandemic.
Also on rt.com
Banker candidate scores surprise win in Ecuador presidential election amid massive ballot-spoiling campaign
"Yes, they won, but can they finish their term?" said Sergio Guzman of Colombia Risk Analysis, a political risk consultancy based in Bogotá, Colombia.
The risk of political instability will persist through each administration. In Peru, both Fujimori and Castillo each answer to political mentors, former presidents Alberto Fujimori (her father) and Ollanta Humala respectively, both of whom are currently imprisoned on charges of corruption. In Colombia, should a right-wing candidate win, then the specter of peace accord saboteur, former President Alvaro Uribe, will loom large. Current Colombian President Ivan Duque was handpicked by Uribe, and is widely seen as a presidential kingmaker. Bucking the trend, Ecuador was spared the strongman fate when candidate Andres Arauz, chosen by former President Rafael Correa, who is living in exile after receiving an eight-year prison sentence on corruption charges, was defeated.
What will President Biden do?
Although President Biden does not have a philosophical alignment with any one of the premiers or potential premiers in the region, unlike former President Trump's automatic support of Bolsonaro in Brazil, the US government finds itself in a position where indifference to the Andean area is the easiest route.
President Biden will want to contain China's influence in the western hemisphere, but at this uncertain juncture of history, Latin American governments are willing to do business with anybody. As a key figure in the construction of Plan Colombia – a hawkish policy devised in 2000 to strengthen the Colombian military in the war on drugs – President Biden will seek a more pragmatic solution to coca cultivation such as crop substitution. From afar, one can also expect that President Biden will promote regional dialogue to address international cooperation in terms of the 4.6 million Venezuelan migrants spread across the continent.
Also on rt.com
Banker candidate scores surprise win in Ecuador presidential election amid massive ballot-spoiling campaign
But will he be able or even want to go beyond the superficial?
Whichever route President Biden takes, he will be wary of close relationships with presidents who may not see out their term, such as those in Ecuador and Peru, have socialist or semi authoritarian policies, and who have connections to dubious former presidents and populist tendencies. President Biden may utter the right soundbites with regards to a renewed and positive new policy towards South America, but the region will find itself very much on the backburner for his tenure.
Like this story? Share it with a friend!
The statements, views and opinions expressed in this column are solely those of the author and do not necessarily represent those of RT.
You can share this story on social media: