TV's anti-meat indoctrination of children by vegans and vegetarians leaves a nasty taste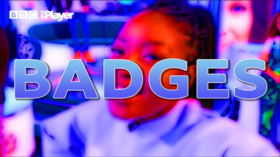 BBC TV show Blue Peter is incentivising youngsters to reduce their meat intake to fight climate change. Is it really the role of a television programme to tell impressionable kids what to eat?
Finally, there has been a bit of a backlash to the anti-meat crusade promoted by the BBC children's programme Blue Peter. Numerous farmers and parents have reacted after the show urged its young viewers to go vegetarian as part of its climate change challenge.
Apparently, kids can now work towards a Blue Peter 'green badge' by choosing a vegetarian option for a meal. The show's website suggests that embracing this approach is a marker of "true climate hero behaviour."
One farmer, Andrew Ward MBE, complained, "Bloody diabolical. The BBC do not have any morals. Targeting children to push the anti-meat agenda is a new low."
The BBC has responded to criticism to the promotion of vegetarianism by the show by claiming that "we are not asking Blue Peter viewers to give up meat." And strictly speaking the BBC is right. The presenters have not stated explicitly, 'children stop eating meat.'
Also on rt.com
The Vegan Crusade: UK activist wants to make veganism protected like a religion, unleashing the zealots
However, what Blue Peter has been doing for some time is promoting pro-vegan and anti-meat propaganda. It pushes the claim that the way to save the planet is to stop eating meat.
If you want to know how Blue Peter goes about indoctrinating your children, visit its YouTube channel and tune into the episode 'Vegan Challenge With Bosh.' Two young, cool-looking, high-energy vegan cooks explain why not eating meat, eggs, milk and dairy products is good for the planet.
Bosh also explain that being a vegan means being 'nice to animals' and add that cows are a danger to the environment.
The aim of 'Vegan Challenge With Bosh' is to encourage children to start with one vegan meal a week and gradually increase avoiding meat in their diet. Young viewers are left in no doubt that cutting out meat is not only really cool, but also a way of being good to animals and the planet.
If Blue Peter was a programme oriented towards adult viewers, it would make little sense to object to its pro-vegan advocacy. There is no problem with a TV show rewarding its adult audience with a badge for not eating meat. Adults are assumed to possess the intellectual maturity for making choices about their lifestyle, and should be able to accept or reject the advice they are offered.
Matters are different when it comes to children. The BBC and the vegan groups that support Blue Peter's 'climate change challenge' know that their propaganda is directed at easily impressionable youngsters.
Also on rt.com
It's the 'End of Meat', so shut up & drink the oil: NYT tries to berate its readers into a plant diet
The question raised by Blue Peter's behaviour is: "Is it the role of a BBC television programme to influence and change children's behaviour and eating habits?"
Often parents are not aware that in many cases their children's eating habits have become the target of zealous vegan campaigns in schools and nurseries.
When parents discover that their child has become a guinea pig in a zealous vegan experiment, they naturally kick back. This occurred in 2019 after a London nursery that introduced a plant-based-only menu was forced to backtrack after the children's parents revolted against its unilateral imposition.
If nurseries believe that it is acceptable to impose their doctrine on little children, how long before other institutions follow suit? We've seen it before: PETA (People For The Ethical Treatment of Animals), for example, once organised a campaign in UK primary schools to convince children not to drink milk. They circulated thousands of grotesque-looking 'Milk Sucker' cards to convince children that drinking milk is not 'cool.'
PETA campaigners have even previously claimed that drinking milk is linked to white supremacy. How soon before the need for children to fight white supremacy is linked to the need to avoid drinking that white liquid?
Let's be clear – nobody has any business messing with our children's heads over what they put in their mouths. If you want to promote your cause, argue with someone your size. Eating is an important dimension of family life and therefore the decision about what is put on the table ought to be decided by mothers and fathers, and not subject to advocacy propaganda.
Like this story? Share it with a friend!
The statements, views and opinions expressed in this column are solely those of the author and do not necessarily represent those of RT.
You can share this story on social media: