Corporate execs just destroyed their own lobbyists' arguments against raising the minimum wage. It's time to dismiss them for good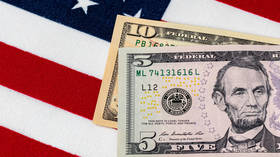 A report by Newsweek and the Daily Poster showed that major restaurant chains are undeterred by a possible federal minimum wage increase. This is the final nail in the coffin for industry lobbyists who campaign against it.
The next reconciliation package to go through the US Congress, focusing on infrastructure and jobs, is already set to be an epic battle. To deepen the already vast rift between Democrats and Republicans, as the Intercept's Ryan Grim reported at the end of last month, Senate Majority Leader Chuck Schumer is planning to try again to raise the country's minimum wage to $15 an hour. Corporate America's conversation surrounding this particular issue is telling.
Big chain restaurants, which make up the sector most known for paying workers the bare minimum, have long said publicly that raising the minimum wage could destroy the entire industry. Fast food chains especially thrive on being able to serve up super-quick, super-cheap food that, they claim, is dependent on cutting costs – especially in labor.
Other chains that are not considered fast food also operate on tight margins and rely on tips, lobbyists say, so any raise to the wage would ultimately hurt the whole industry. This damage would be even more detrimental when considering that the industry has been ravaged by the Covid-19 pandemic.
"We share your view that a national discussion on wage issues for working Americans is needed – but the Raise the Wage Act is the wrong bill at the wrong time for our nation's restaurants," the National Restaurant Association wrote in a letter to Congressional leaders in February.
"The restaurant industry and our workforce will suffer from a fast-tracked wage increase and elimination of the tip credit," it said, noting an industry survey that found 82% of restaurant owners felt a wage hike would hurt their ability to recover in 2021.
But as Newsweek reported based on a review of corporate earnings calls by the Daily Poster, corporate executives are telling their investors a different story. For example, the day after the letter by the industry association was sent, a top executive from Denny's, a publicly traded restaurant chain, told investors not to worry.
"As they've increased their minimum wage kind of in a tempered pace over that time frame, if you look at that time frame from us, California has outperformed the system," the chief financial officer for Denny's, Robert Verostek, said on an earnings call, referring to the fact that raising California's minimum wage to $15 an hour has actually been good for business.
"Over that time frame, they had six consecutive years of positive guest traffic – not just positive sales, but positive guest traffic – as the minimum wage was going up."
Also on rt.com
Progressives make last push for $15 minimum wage as relief bill heads to Senate
And it's not just Denny's. Newsweek and the Daily Poster found that executives from McDonald's, Domino's Pizza, and the Cheesecake Factory also categorically debunked claims from their own industry association, along with executives from other industries including from DiamondRock Hospitality, Kroger, HCA Healthcare, Hilton, and even Six Flags.
The fact that the executives of these companies and their lobbyists are saying two different things shows a few key points, but the most obvious is that it shows their arguments against a minimum wage raise contradict reality – as multiple executives have stated.
For so long, anti-minimum wagers have falsely suggested that the minimum wage was never meant to be a livable wage, and that people in these jobs are supposed to be teenagers and thus don't need a decent wage, which is wrong for multiple reasons.
First, yes, the minimum wage was absolutely designed to be a livable wage. In 1933, President Franklin Roosevelt said in a statement on the National Industrial Recovery Act, "In my Inaugural I laid down the simple proposition that nobody is going to starve in this country. It seems to me to be equally plain that no business which depends for existence on paying less than living wages to its workers has any right to continue in this country."
He continued, "By 'business' I mean the whole of commerce as well as the whole of industry; by workers I mean all workers, the white collar class as well as the men in overalls; and by living wages I mean more than a bare subsistence level – I mean the wages of decent living."
Second, though a significant amount of minimum-wage earners are minors, the majority are not.
Finally, just as a matter of principle, how does it make sense in the first place to pay minors a non-livable wage? I have yet to see a convincing answer to this.
Another takeaway from the sentiment of these restaurant executives is that, while they might be against a federally mandated minimum wage raise since it provides a legal mechanism to ensure a threshold livable wage, they will be able to adapt regardless.
As noted by several executives, minimum wage hikes in various states have clearly not torpedoed their industry, and they found ways to survive – and it appears to be the same even for small businesses.
After all, this is what businesses are supposed to do: adapt or die. They're supposed to find ways to make a buck no matter what. Executives have to show their investors they can keep pace with a changing political climate, or else it would show they are inept and really hurt their business.
With this, let's finally cut the nonsense on raising the minimum wage and have a real discussion based on facts.
Think your friends would be interested? Share this story!
The statements, views and opinions expressed in this column are solely those of the author and do not necessarily represent those of RT.
You can share this story on social media: