Wayne Dupree: Oh, so now Biden claims his 1994 crime bill that led to the mass incarceration of black Americans was a mistake?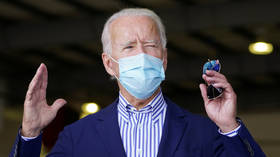 True to form, however, the former VP blames the law's effects on how individual states chose to implement it. Why can't he just accept that the bill – which he once boasted about writing – was his fault, and apologise for it?
During his town hall meeting last week, the 2020 Democratic presidential nominee conceded that it was a "mistake" to have supported the controversial crime bill which many claim laid the groundwork for the mass incarceration of black Americans. Still, of course, he also defended parts of the 1994 legislation.
Joe Biden told the audience, "Here's where the mistake came. The mistake came in terms of what the states did locally. What we did federally... it was all about the same time for the same crime."
Biden also sought to put a band-aid on the topic by bringing up the Congressional Black Caucus and black mayors across the country. They, he claimed, had also supported the bill, giving legislators the push to move forward. I guess you can call it doublespeak, because he also acknowledged how the country's attitude on racial justice issues had shifted dramatically since President Bill Clinton signed the law. You can sort of say he laid the blame with Clinton, too. Anyone, of course, except himself.
When will politicians ever take accountability for their own actions and own up to what they did? In Biden's case, the answer is never. This cheapens his analysis to the point where we in the news business call it "political expediency."
A few years ago, he was happy to take credit for the bill, officially the Violent Crime Control and Law Enforcement Act, but now simply known as the 1994 crime law. It was the result of years of work by Biden, who oversaw the Senate Judiciary Committee at the time, and other Democrats.
On his website for his 2008 presidential campaign, he boastfully called it the "Biden Crime Law" and bragged that it encouraged states to effectively increase their prison sentences by paying them to build more prisons. In a 2016 interview, he claimed the law had "restored American cities" and said he was not ashamed of it.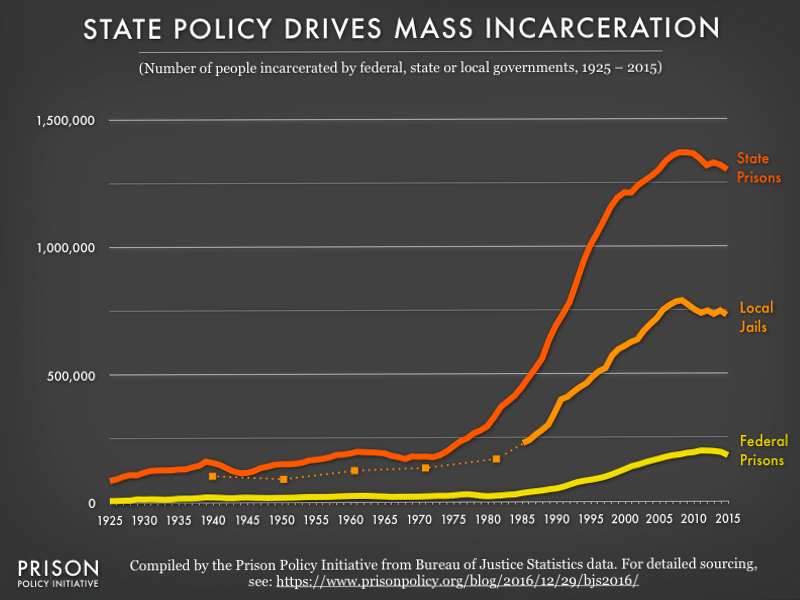 Today? It's "a mistake." Why? 'Cause he wants to get elected to the White House.
The effects of the 1994 law drove up incarceration rates hugely, and disproportionately hurt the black community. Many of those affected by it will never be able to recover. I hope you understand what I just said: never recover. Many black Americans who were jailed can never get those years back, and there's no amount of money to fix what they lost. Biden and the Democrats who passed that bill were evil, and some of them should have to pay the price. A bit of mass incarceration for them, maybe?
Also on rt.com
Another 'hack' job? Censorship of the Hunter Biden story shows Twitter & Facebook have a big dog in the US political fight
Biden is only doing his "mistake" BS because Pres. Trump is trying his hardest to tie the former senator to the perils suffered by the black community. He has also tried to connect Biden with the "defund the police" movement, the idiotic push to reallocate funds from police departments to citizens who are to 'community police' the streets in their stead. I guess they feel they can do a better job, eh? Just look at Portland, Minnesota, Washington DC, Atlanta. It sure doesn't look like it to me.
What exactly is 'community policing'? Before the 1994 crime bill, all of our local law enforcement came from our community. I went to school and played sports with police officers' children. I had a lot of respect for their parents. Now, nobody knows any of their local officers because they are not 'local'; they come from out of town, from the academies. They didn't grow up here and have scant knowledge or regard for the needs of the community. Instead, they overcharge our teenagers for petty crime to raise their profiles so that they can have the resume to get out of small-town law enforcement and on to something bigger. It seems like we already had community policing until some police state Democrats ruined it.
Pres. Trump doesn't mince words when he speaks about Biden and the country's civil unrest, which Dems are trying to lay at his feet. "He's talking about defunding the police. He doesn't have any law support. He has no law enforcement support," Trump said during the first presidential debate a couple of weeks ago.
Biden has been wishy-washy on the subject of defunding the police, which is why a lot of police unions have backed Trump for the 2020 election. All the Delaware candidate did say on the subject about a month ago was: "Yes, I'm in favor of law and order. Law and order with justice, where people get treated fairly."
That's the problem with Joe: he makes many mistakes, and he wants the opportunity to make more as the leader of the most powerful country in the world. Typical do-nothing, stand-for-nothing, 47-year career politician who says anything he has to in order to get elected. He changes positions every time he gets challenged, or is in a different place or in front of a different audience.
The more I think about it, the more I get angry. Why did it take Biden 26 years to say that this bill – the "Biden Crime Bill" – was a mistake? He must really want to get elected this time, eh?
Despite his admission, there was no apology for all the lives he's ruined by it. And he still had the chutzpah to defend parts of it and to pass the blame onto others. Has he taken ownership and accepted fault for what he did? No, and that in my eyes is not leadership. Deflecting blame and not apologising shows what a weak, deceitful and spineless politician the Democrat candidate really is.
Think your friends would be interested? Share this story!
The statements, views and opinions expressed in this column are solely those of the author and do not necessarily represent those of RT.
You can share this story on social media: