Northern 'Working Class' Brits need to lose the chip on their shoulder and stop expecting other people to solve their problems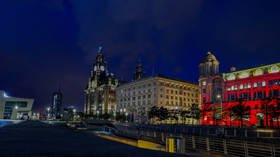 The traditional blue collar areas of the UK are complaining of being treated with less respect and urgency by Boris Johnson, than the more affluent parts of the country - but their argument doesn't stack up.
Britain is riddled by a class system. This is largely down to the exaggeration of those who self-identify as "working class".
A snapshot is the cliché thrown around that to be Prime Minister, you have to attend either Oxford or Cambridge. For those outside of the UK, the insinuation is that you come from an affluent background, can afford private education which enabled you to enter one of the two famous universities. Boris Johnson is the poster child for this privileged group of blue bloods.
But James Callaghan was Prime Minster before Margaret Thatcher took over in 1979, and couldn't afford to go to university so never went. Neither did her successor, John Major. Gordon Brown who followed Tony Blair, attended the University of Edinburgh and is well-regarded as the most intellectual of recent PMs.
There's no denying the political system has a bias towards Oxbridge alumni, but people have smashed the glass ceiling and, in fact, even of the PMs who did attend Oxford or Cambridge between 1964 and 1997, Wilson, Heath and Thatcher, none were privately educated.
Why this is pertinent now, is because of the hysteria sweeping Britain's North complaining of playing with a loaded deck. The gripe is that London and the wealthier pockets of society are being allowed more attention and flexibility during Covid.
The South of England is the spiritual home of The Conservatives, the land of the millionaire stockbroker and art history scholar. The North, Wales and Scotland have traditionally been enemy territory, due to their cities being built on manufacturing, coal mining and industry. In our current scenario, this Northern population are being driven by a chip on their shoulders.
London dominates commerce and business, it's a global financial centre. Even so, some of the capital city's inhabitants are under the misapprehension that Northerners dream of a "London life". They don't.
The two pillars of British culture; football and music are defined far more successfully outside of London, than they ever have been inside.
The same discombobulation happens in the other direction and because the Northern towns are more parochial, they impact on a bigger scale.
Also on rt.com
'No peasants, please': BoJo's love-in with Bill Gates on Twitter shows just how broken UK democracy really is
Over the last few days, the British government has tightened restrictions particularly in the North, across the three tiers - they are the only region in the most severe tranche. But chancellor Rishi Sunak has announced a new scheme to pay two-thirds of any employees' wages, if their place of work is forced to shut.
Large firms who close can claim grants up to £3,000 per month and smaller businesses are entitled to £1,300. That's on top of the Job Support Scheme, which kicks-in for anyone working at least a third of their normal hours. The government will subsidise the remaining two-thirds (up to £2,100).
This follows furlough, which has been paying 80 percent of salaries (up to £2,500 per month) of 12 percent of Britain's workforce. Sunak said: "The primary goal of our economic policy remains unchanged - to support people's jobs...I cannot save every business, I cannot save every job."
Northern politicians have been quick to dog whistle.
Mayor of Greater Manchester, Andy Burnham complained: "They're trying to pressurise people into tier three, even though it will do certain harm to those economies, often quite fragile economies in the north."
Liverpool's mayor Steve Rotheram felt he wasn't consulted enough and said: "it was made clear to us that government would be doing this regardless of if we engaged with them or not."
Whipping up a frenzy ahead of the new rules, Frank McKenna, chief executive of lobby group Downtown in Business, ranted: "I cannot overstate the devastation that this will cause to Liverpool and other parts on northern England if these plans are adopted."
Also on rt.com
I've gone from pro-lockdown to NO lockdown. Here's why people must take over from inept governments and learn to live with Covid
Covid is slitting the wrists of our economy. Unemployment has risen to 4.5 percent. But the pain is everywhere.
National debt stands at £2 trillion and will remain at over 100 percent of GDP, until 2025 at least. New research shows Aberdeen has the highest remaining income (£1,487.82), after monthly costs are deducted from average salaries.
Liverpool, Sheffield, Hull, Leeds, Glasgow, Manchester and Newcastle all rate above London on the same scale. The residents of the capital are left with £260.97.
London has a glut of millionaires and average figures are distorting. But that's the crux - statistics and points of view can be massaged.
This antipathy from the North is driven by rose-tinted spectacles. Those in the world of financial services earn more than their blue-collar counterparts.
That's because fewer people are capable of these jobs and they generate significantly more wealth than a manual or semi-skilled worker. This is not a criticism of manual workers, just a fact of life. Parity would be neither fair nor achievable. Living standards are determined by income, those working in commerce are also able to continue unabated, due to technology and video conferencing.
Also on rt.com
Boris Johnson 'forcing' pubs in the North of England to close is a cultural car crash bound to cause more trouble than it cures
The arrival of Covid wasn't Britain's doing and Boris Johnson has handled it appallingly, for everyone. But even so there has been a herculean level of financial assistance, with The Treasury opening the cheque book like never before. Along with the other schemes, they've just handed £257 million to arts organisations across England.
Some elements of the Westminster machine are working for us all, the complaining masses in the North need to respect that. Moaning about being left dangling by the upper classes is just jealously at not having what others do.
Life isn't fair but the government's Covid assistance has been, so stop the self-pity.
Like this story? Share it with a friend!
The statements, views and opinions expressed in this column are solely those of the author and do not necessarily represent those of RT.
You can share this story on social media: