Letting the US deal with the 'ISIS Beatles' makes Britain look supine, incompetent and, worst of all, betrays their victims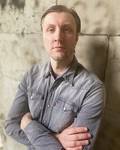 Chris Sweeney
Chris Sweeney is an author and columnist who has written for newspapers such as The Times, Daily Express, The Sun and the Daily Record, along with several international-selling magazines. Follow him on Twitter @Writes_Sweeney
Chris Sweeney is an author and columnist who has written for newspapers such as The Times, Daily Express, The Sun and the Daily Record, along with several international-selling magazines. Follow him on Twitter @Writes_Sweeney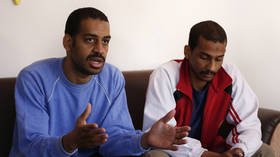 Two Islamic State terrorists dubbed 'The Beatles' because of their British accents have entered the labyrinthine US justice system and will likely never leave an American prison, despite having absolutely no link to the country.
Britain is impotent.
That's the message communicated by letting two of the 'Beatles' be transported to Virginia by the FBI in the past few days. Alexanda Kotey and El Shafee Elsheikh are suspected of being half of the notorious group. Arrested in 2018 by Kurdish forces in Syria, they were handed over to the US military in Iraq last September.
But they shouldn't have been.
Also on rt.com
'You will never live in peace': DoJ announces terrorism indictments of 2 Islamic State 'Beatles' over US hostage killings
Kotey (nicknamed Ringo) was born in London and grew up in the Shepherd's Bush area of the city. Elsheikh (George) arrived in the UK as a young child from Sudan with his mother, grew up in West London, and is a fan of the local football team, Queen's Park Rangers. The other two members, Mohammed Emwazi (John) and Aine Davis (Paul), also grew up in London. What they went on to do is well known.
They allegedly captured and beheaded journalists and aid workers (estimated to be 27 in total), who were American, British, French, and Japanese. They are also suspected of holding hostages for 10 months in brutal conditions, and of electrocuting and even crucifying them.
It's believed their disturbing intentions originated during their time in the UK. They all attended the Al-Manaar mosque in Ladbroke Grove, London. The mosque has distanced itself from any indoctrination and said via a statement: "We are aware that certain people have joined ISIS who live in the area of Ladbroke Grove. We have always condemned the actions of these extremists and will continue to do so."
How four young men became so disenfranchised is important, but is another issue. However, these are all British issues. It was on UK soil that dangerous thoughts began to infiltrate their minds. And they used British passports to get to Syria.
It doesn't matter if former Home Secretary Sajid Javid stripped them of their citizenship. When was he given absolute authority to decide who is and isn't British? But cancelling passports doesn't change the facts.
Also on rt.com
British ISIS torturers 'regret' beheadings, say revoking citizenship 'unfair'
It was the same trick used with Shamima Begum, the British schoolgirl who joined Islamic State (IS, formerly ISIS) in Syria aged 15 and gave birth to three children, all of whom died. The Court of Appeal recently ruled she should be allowed to return home to fight against the revocation of her citizenship.
Not only were Kotey and Elsheikh given the same treatment, but Javid arranged for them to be handed over to the Americans. Normally, Britain would demand the death penalty was outlawed, but in a letter, Javid stated: "I am of the view that there are strong reasons for not requiring a death penalty assurance in this specific case." This was later rescinded by America, in exchange for the British providing crucial evidence to use in the case.
Bloodthirsty commentators keen for revenge would snarl that the pair traded away their right to fairness. But if the application of rules becomes subjective, then justice is at the whim of those imposing the rules. And that's before we get to the question of why Javid was even countenancing handing them over to the US in the first place.
Britain should have taken the pair into custody and flown them home for a trial with a jury of their peers. England has a widely respected legal system and an infrastructure well used to handling high-profile criminals. Ministers claimed the Crown Prosecution Service felt there was "insufficient evidence" to host the trial in Britain, yet sent 600 witness statements across the Atlantic – and, if that evidence wasn't sufficient, the horrific killings were recorded and posted online by the gang.
One of their captives, French journalist Nicolas Hénin, has called for them to be tried in Britain. His view is if they end up at Guantanamo Bay, where prisoners have been held for 16 years without trial, it would breed more revenge and violence. That is completely correct.
America has an appalling record of treating Gitmo prisoners, with reports of torture and the refusal of access to legal counsel. There is nothing Britain has to learn from the US legal system. It should have faced its responsibilities. Britain created the culture in which these four men became radicalised and it should reap the consequences.
Kowtowing to Donald Trump is part of this debacle, with Boris Johnson obsequiously cosying up to the US president. The prime minister and his government have displayed their lack of backbone. They've encouraged the US to grab the authority and dismiss them as inferior.
And the real disgrace? The charges refer only to the killing of four American hostages. Don't the other innocent souls who met a gruesome end deserve the respect of being mentioned? Bethany Haines, whose British father David was killed, said: "The victims were British. The evidence was from Britain. [I'm] disappointed my dad wasn't named in the charges."
Also on rt.com
US won't execute ISIS 'Beatles,' if UK helps prosecute them – AG Barr
At Kotey and Elsheikh's first hearing, Assistant Attorney General John Demers vowed: "Today is a good day, but it is also a solemn one, for today we remember the four innocent Americans whose lives were taken."
American arrogance knows no bounds and Britain is hiding in the shadows.
Think your friends would be interested? Share this story!
The statements, views and opinions expressed in this column are solely those of the author and do not necessarily represent those of RT.