Enter Sandmann: Covington cancel culture survivor is a win for the Republican platform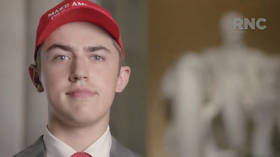 Day two of the RNC saw an appearance by Covington student Nick Sandmann, who famously sued major news organizations after getting slandered by them. The pro-Democrat media has learned little since then, it appears.
Day two of the RNC largely began the same as the first, with the opening speeches centered around patriotism and American exceptionalism. However, around the midway point of the second day's proceedings there was a bit of a shift in tone, and there finally came a powerful platform-setting message delivered by Nick Sandmann, a Kentucky student from Covington Catholic High School. Some of you may remember him as the 'Covington kid', whose unforgivable sin was smiling (or, if you're a mainstream pro-Democrat pundit, 'leering') in front of a Native American in public while wearing a MAGA hat.
Since he was maligned by the mainstream media, the young man has settled with both CNN and the Washington Post. Judging by the reaction of one of CNN's analysts, there are people in the media that aren't too pleased with that – most likely because he is the biggest example of someone taking the media to task since Hulk Hogan won his lawsuit against Gawker. It was Joe Lockhart who called Sandmann a "snot nosed entitled kid from Kentucky" – just the kind of slander of character that had gotten CNN sued in the first place.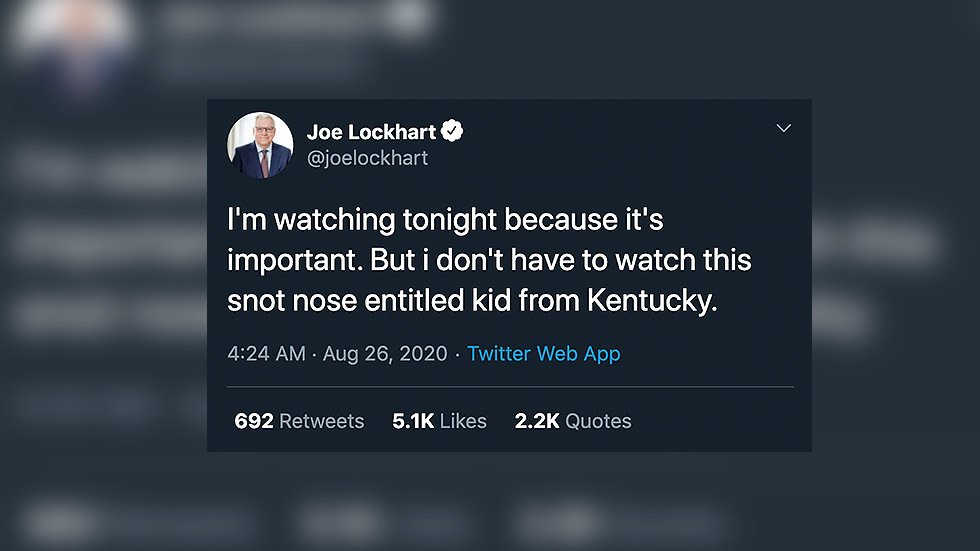 Nicholas' speech was a powerful one that outlined exactly what cancel culture is and the damage it can do. There's obviously a significance to this young man speaking out in such a way, because this may be one of the first major times that the subject has been brought up in a political forum. Or, at the very least, as discussion at a major political event. This of course could mean that in the very near future this is going to become an official partisan position. Are we, as a society, heading in the direction where it is deemed a 'conservative' position to not destroy someone's livelihood because you don't like them?
Having written about and debated the subject of cancel culture, there are a couple of common themes that I have noticed. The first is that it's an issue within the culture at large, like a disease infecting every cultural field. The second is that there are people on the political left who either completely deny that it exists, or even believe it expedient to be able to destroy someone over an opinion. It's a mortifying prospect, especially when applied to an election environment, where it can be used to suppress voices that are able to sway voters.
Nick Sandmann is one of many victims of cancel culture. Now, some people have been able to survive with their careers intact, but many have to re-evaluate their own worldviews simply to be able to remain in public. The problem with what the left is doing is that they are not standing up against something which is morally wrong. As such, at this rate, anyone who is maligned by the court of public opinion will be looking towards conservatives and conservatism for their political futures.
In a perfect world, it would not be a left or right issue to stand up against cancel culture. It would be a sanity issue. However, the more that I watch this unfold, and the more I write on it, I begin to wonder if sanity itself is going to become partisan.
The statements, views and opinions expressed in this column are solely those of the author and do not necessarily represent those of RT.
You can share this story on social media: