The Home Office is more interested in placating Farage than actually doing right by asylum seekers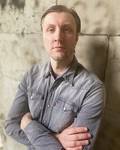 Chris Sweeney
Chris Sweeney is an author and columnist who has written for newspapers such as The Times, Daily Express, The Sun and the Daily Record, along with several international-selling magazines. Follow him on Twitter @Writes_Sweeney
Chris Sweeney is an author and columnist who has written for newspapers such as The Times, Daily Express, The Sun and the Daily Record, along with several international-selling magazines. Follow him on Twitter @Writes_Sweeney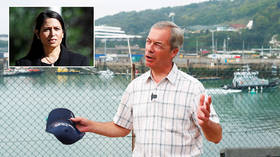 Priti Patel's department has claimed the use of rural settings to house migrants is an error it only recently discovered. That claim doesn't stand up to scrutiny – and smacks of doing the bare minimum to appease Nigel Farage.
Britain's Home Office is a key cog in the wheel of government, it enjoys complete control over the nation's immigration policy. It's led by hardline Conservative Priti Patel, a close ally of Boris Johnson.
It has been facing slowly-building pressure over the scandal with housing asylum seekers in hotels. There's been a lack of communication from the authorities, local members of the public are confused, and the hotels – some run by chains like Hilton and Radisson – are very furtive about revealing anything. The whole situation comes over as sinister, as if those involved wish to sweep it under the carpet.
That was evident during RT's recent visit to The Bell Hotel in Epping, when after speaking to several immigrants staying there, the hotel called the police to remove us.
Also on rt.com
Police stop RT interview with asylum seeker as we investigate the controversy of migrants living in hotels all around the UK
So it was a welcome but surprising move when the Home Office finally broke their omertà.
Their statement said: "On Friday afternoon [14 August] the Home Office became aware that an error was made in placing asylum seekers. This error was the result of operational failures where the correct policy and procedures were not followed.
"The Home Office has a statutory obligation to provide asylum seekers who would otherwise be destitute with accommodation.
"But they should be placed in major conurbations wherever possible so that appropriate support and services can be more readily provided."
However, there's more going on in the margins.
The notification the Home Office refers to is Brexit champion Nigel Farage's visit to Rivenhall Hotel in Witham, Essex – he was filmed arriving, going into the lobby and being asked to leave. That area falls within Patel's own constituency.
That jarred things into action and led the Home Office to proclaim that asylum seekers should only be housed in the major cities. On the surface, again, that looks plausible – there's no point sticking these people, many of whom are struggling with the language or with generally finding their feet in a new society, out in the middle of nowhere.
But the Home Office didn't find out about this on August 14. It was at the latest on August 5, when, while preparing for our visit to Epping, I contacted them to comment and provide information about The Bell Hotel. Not only that, contact was also made with local MP, Dame Eleanor Laing – also a Conservative and Deputy Speaker in the House of Commons – who told us it was a matter for the Home Office.
Epping is also in Essex and has a population of 11,500 – while Witham has 25,400 residents.
It's impossible Witham has set off this chain reaction to correct a supposed "error." Even disregarding the fact that a list of some of the hotels involved has been circulating on social media for the past month – the Home Office was informed about the situation in Epping, a nearby smaller town, nine days earlier.
Other small towns around the UK that are housing migrants include Sandbach (pop: 18,000), Hoylake (13,400), and Bromsgrove (29,300).
This is not a one-off mistake or a need to use a single small town due to extenuating circumstances. The Home Office has been deliberately choosing to house asylum seekers in these rural settings.
The actual operation is carried out by three companies – Serco, Mears Group, and Clearsprings Ready Homes – under a 10-year contract valued at £4 billion. Each has their own areas of the UK to administer accommodation for migrants.
Even if these three firms had unilaterally decided to break Home Office protocol, why wasn't it addressed earlier?
Locals have been posting videos at these hotels with asylum seekers hanging about in the grounds – they are not allowed to work and don't get any money; their normal weekly £35 benefit is withheld because the hotels provide their meals.
Allowing for the chance they still hadn't thought about it at that point, there was the horrific incident in June in Glasgow where an asylum seeker slashed six people in a frenzied knife attack before armed police shot him dead. That would have sparked some concern and sent officials doing checks, asking for reports and ensuring the people were being looked after in the proper manner.
But Patel and the Home Office didn't seem to have seen any problem with what they were doing, including placing these vulnerable people out in places cut-off from cities.
Also on rt.com
Nigel Farage blasts British government and media for ignoring criminal trafficking gangs dumping illegal immigrants on UK beaches
Despite the rumors, they are not all single men. Many are married couples with children, who are expected to spend 24 hours a day in a rural setting with nothing to do apart from waiting to hear back on the judgment of their asylum cases.
Even that might not happen until next year, as British citizens themselves are having to wait months for simple passport renewals due to the Covid-19 disruption.
This entire matter has been handled abominably – and now, Patel and her Home Office subordinates have doubled down.
Instead of holding their hands up and admitting they chose the wrong course of action, they're pretending to only have discovered this after Farage's video.
The bottom line is, the Home Office is more concerned with placating Farage and his followers so they stop lambasting them on social media than with doing right by the asylum seekers.
Why don't they just admit their priorities and get back to the spineless modus operandi of 'nothing to see here'.
Think your friends would be interested? Share this story!
The statements, views and opinions expressed in this column are solely those of the author and do not necessarily represent those of RT.