Wetin dey*, BBC? Andrew Neil's popular and relevant show gets the axe, but news in PIDGIN is indispensable?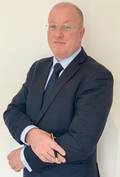 Damian Wilson
is a UK journalist, ex-Fleet Street editor, financial industry consultant and political communications special advisor in the UK and EU.
is a UK journalist, ex-Fleet Street editor, financial industry consultant and political communications special advisor in the UK and EU.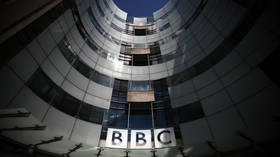 The taxpayer-funded BBC over-reaches by competing with local language news services, as it pleads poverty in the UK. The broadcaster should stop acting like a commercial outfit and fulfil its brief to serve the British people.
It is a tricky task to explain to someone aged over 75 that in a couple of weeks' time they will have to pay a licence fee to watch the BBC, and they won't be able to see that nice Mr Neil make our politicians squirm anymore – because his show has been canned.
Along with more than 500 BBC employees, popular interrogator Andrew Neil will soon have a lot more time on his hands to watch television himself, after the recent round of job cuts announced by the state broadcaster.
As it largely relies on the licence fee to cover its costs, the BBC is relatively immune to the vagaries of the economy. But it is blaming the downturn due to the coronavirus, and the resultant drop in its commercial revenue, as a contributing factor to the job losses.
And that's the sticking point. You are either a taxpayer-funded broadcaster or you are a commercial outfit. It's a highly ambitious aim to be both, because the income, and naturally the expenditure, has to be of crystalline transparency if you are taking public funding.
That leads to an odd fusion where the BBC uses its 'brand' to amplify its position across the world, claiming numbers of viewers in the hundreds of millions, while crying poor at home.
Ditching popular current affairs and political programmes in the UK is blamed on the economy and pandemic, while the organisation continues to pump cash into the bbc.com websites in all four corners of the Earth.
We all know the real reason those programmes have been cut is not the pandemic or the economy. They are simply distractions to mask the real reason: the Holy Grail youth demographic the BBC so desperately searches for finds these shows boring,
The result of all this means that the elderly folk now paying out of their life savings for the mandatory TV licence will be secure in the knowledge that around the globe, the international audience of BBC global news in Nigeria, Ghana, Equatorial Guinea and Cameroon will be able to enjoy all the latest updates in pidgin, thanks in part to their generous contribution towards the funding of the state broadcaster and its offshoot commercial interests.
That includes current regional stories such as the ongoing court battle between a patient who suffered failed "bumbum surgery," and how Dubai has beefed up its internet security since the FBI arrest of Nigerian internet influencer/fraudster Hushpuppi.
All good stuff, but these are stories of interest to Nigeria and maybe its close neighbours – so why, you have to ask, is the BBC investing in local-language websites and staff to cover these issues using funding from British taxpayers with scant interest in these matters, when it's scrapping jobs and popular TV programmes in the UK?
In its last annual report, the BBC addressed these issues by claiming it is: "Reflecting the United Kingdom, its culture and values to the world," but that's inaccurate. It is competing with local and regional news services, there's no two ways about it.
Also on rt.com
If even the BBC's 'bias investigator' is biased, it's time they admitted what they are: A British CNN
Nigeria already has the largest terrestrial television network in Africa, with nearly 100 stations across the country. Why does it need the BBC, a national broadcaster from far, far away, as a player in that market?
If it really is about investing in broadcasting and journalism with British expertise, we could always use the extensive British Council network for training and development, leaving a legacy footprint rather than a patronising local language service covering soft news stories that an audience could find anywhere via hundreds of TV channels or websites.
While Africa is a treasure trove of news stories with plenty for everyone, is the BBC really that expert that it's an indispensable player in that particular media field?
After all, it too is wrong sometimes. In its annual report, the Beeb admitted its pidgin service had erroneously featured on its website and Facebook page a propaganda video shot by a kidnapper in Cameroon as a news item.
The staff dimwits who filed the video were told to remove it and then received "bespoke training", says the report. "Bespoke training," for those not familiar with the language, is a pidgin term for "massive bollocking." I joke.
But this is what happens when you over-reach.
What the BBC fails to understand, or ignores, is that those who pay for its service through a mandatory licence fee would much prefer it did really great things extremely well for its home audience, rather than try too hard to be all things to everybody everywhere by capitalising on its famous brand to compete in foreign markets with domestic national news outlets and broadcasters.
While not paying directly for the foreign language service websites and staff, the British taxpayer is paying for the massive BBC service whose reputation and benefits in kind are funding it.
But don't expect any of this to change; no matter how many people they sack or how many programmes they cut, the Beeb finds it extremely difficult to listen, especially to criticism.
After all, as a broadcaster it is set to transmit – not to receive.
*Wetin dey means 'What's wrong?' in pidgin.
Think your friends would be interested? Share this story!
The statements, views and opinions expressed in this column are solely those of the author and do not necessarily represent those of RT.