Betsy DeVos's new campus sex assault rules are a long-overdue nail in #MeToo's coffin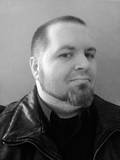 Micah Curtis
is a game and tech journalist from the US. Aside from writing for RT, he hosts the podcast Micah and The Hatman, and is an independent comic book writer. Follow Micah at @MindofMicahC
is a game and tech journalist from the US. Aside from writing for RT, he hosts the podcast Micah and The Hatman, and is an independent comic book writer. Follow Micah at @MindofMicahC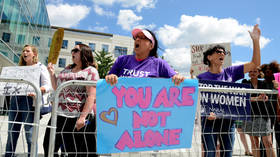 Upcoming changes to Title IX sexual assault laws have stirred the "believe all accusers" #MeToo crowd. As well they should have, because "believe all accusers" is no substitute for due process.
Title IX is a federal law designed to prevent gender discrimination and sexual harassment on US campuses. But in 2011, an informal letter from the Obama Administration (the "Dear Colleague" letter) used it to set off kangaroo courts where the accused were run out of school, their lives ruined.
Back in March, I reported on just such a young man filing a lawsuit against Williams College in Massachusetts for a suspension based on an accusation that seemed flimsy. This is one of several occasions over the past few years that an accusation wasn't given proper scrutiny. The case of Davis Xu and his suicide after not being given a say comes to mind – and there have been over 600 more lawsuits in similar situations. Robby Soave of Reason.com has catalogued many of these cases that current Education Secretary Betsy DeVos referenced when the changes to Title IX were announced.
The changes to Title IX aren't exactly something that would be considered controversial in a sane world. Full disclosure of charges, inspection and review of presented evidence, cross examination, and increased transparency – basically, due process making a comeback. Stuff important to prevent an actual court from turning into a kangaroo court.
This removes the presumption of guilt that the #MeToo movement – or rather its current, mutated and politically loaded version – has been operating on, and no wonder the likes of #MeToo celebrity Alyssa Milano are unhappy. She was quick to churn out a video calling on her supporters to bog down the implementation of the DeVos changes.
Also on rt.com
Rose McGowan's tweet should be on the tombstone for #MeToo, a good movement killed by partisanship
The American Civil Liberties Union (ACLU) has started a federal lawsuit to prevent them from taking effect. In essence, a civil liberties group is suing the United States government to stop the civil liberties of the accused from being considered. The claim is that the new rules that will take effect will discourage the accuser from coming forward in the first place.
Initially a noble cause to call out and bring sexual abusers to justice, #MeToo morphed into a political weapon wielded by the likes of Milano against the likes of Supreme Court Justice Brett Kavanaugh… but not against the likes of Democratic presidential hopeful Joe Biden. Biden's accuser Tara Reade, apparently, is not one of the "all" who should be believed.
Had Biden been accused in college under current Title IX rules, he would most likely be run off campus. Why, then, are #MeToo, the ACLU, and by partisan extension the Democrats now opposing change that revives fair trial? Perhaps Rose McGowan, who "used to be a proud Democrat," has the answer in a recent eye-opening tweet, calling "the Democrats and the media" as much of a cult as the "bad guys."
In its current disfigured form, #MeToo should be put to rest. And Betsy DeVos is doing well to hammer another nail into its coffin lid.
Like this story? Share it with a friend!
The statements, views and opinions expressed in this column are solely those of the author and do not necessarily represent those of RT.