Strikes over pension reform cripple France as leaders say 'let them eat cake'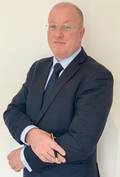 Damian Wilson
is a UK journalist, ex-Fleet Street editor, financial industry consultant and political communications special advisor in the UK and EU.
is a UK journalist, ex-Fleet Street editor, financial industry consultant and political communications special advisor in the UK and EU.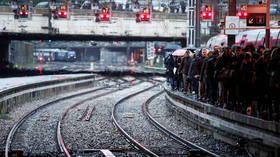 As Macron and his prime minister dig their heels in over pension reform while France faces a Black Monday transport chaos and more strikes tomorrow, the pair may yet find that their "let them eat cake" attitude is not working.
While the strikes roll on, Emmanuel Macron and Edouard Philippe have demonstrated they share one key attribute: a tin ear for public sentiment that would make Marie Antoinette blush.
Philippe suggested last week that the country's current crisis would be resolved when workers understood "that little by little we will have to work a bit longer," and his remark was a clear echo of the sentiment expressed earlier this year by Macron who declared "We must work more, I've said it before. France works much less than its neighbours."
Far from accepting the decrees of 'The Emperor' and his Prime Minister, the French people have greeted their proposals with the biggest wave of industrial action for a decade, meaning public transport has ground to a halt, as flights, trains, metro and buses were cancelled across France.
Also on rt.com
630km-traffic jams & storming buses: Transport workers' strike propels Paris into logistics hell (PHOTOS, VIDEOS)
On Monday, only around 15 percent of normal services are running across the country and public transport is severely disrupted in Paris.
Meanwhile the Prime Minister, seemingly oblivious to the fury on the streets, still insists. "I am determined to complete the reform."
But now there are cracks appearing in the Government's case. Sources reported in some newspapers are suggesting that Macron is willing to compromise on his plan to ensure all French workers get the same state pension. He could postpone the implementation of his reform until 2035 in a tactical retreat, which, while reducing the potency of the reform, would still be better than a full-scale capitulation.
While the prime minister is expected to lay out details of the pension reform on Wednesday, that will not be soon enough to avoid a repeat of the chaos caused by last Thursday's strikes, which saw up to 180,000 people take to the streets in Paris, throwing projectiles and fireworks at police, who responded with tear gas and pepper spray.
Also on rt.com
French demonstrators & police CLASH as protests turn to riots (VIDEOS)
Teachers, doctors, transport workers, police, lawyers and hospital workers were among the estimated 1.5 million who took part in protests across France last week, with more expected tomorrow amid rising tensions over the neoliberal policies of Macron and his En Marche! Movement.
The strikes come at a time when the grassroots Gilets Jaunes movement was beginning to flag, as numbers of protestors at their weekly events had started to dwindle. Now Macron with his pension reform plans has managed to pour fuel on their protest, support is on the up, and the whole movement has been reinvigorated.
After a year of protests which brought the riot police out onto the streets of Paris, Nantes, Bordeaux and other large cities, it is unlikely that the French people will accept being told by the man they dub 'The President of the Rich' that the solution to their nation's economic problems is simply more and more work.
It is not only his unpopular neoliberal policies, but also the manner in which Macron quells dissent that causes such upset.
For the French, the iron fist of the State is called into action so frequently that some Parisians say watching the Gilets Jaunes battle with the police is now the second most popular spectator sport on a Saturday afternoon, behind football.
With expectations of clashes, tomorrow may prove to be a midweek fixture.
Like this story? Share it with a friend!
The statements, views and opinions expressed in this column are solely those of the author and do not necessarily represent those of RT.