Digging up the buried last Sikh emperor and reclaiming a 'looted' heritage by the British colonialists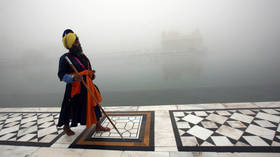 A demand has been made in the Indian parliament to exhume and return the remains of the last Sikh emperor.
Maharaja Duleep Singh was converted into a Christian, shipped to England, and is presently buried in a church of a nondescript village on their lands. The chances of the demand's success, however, are one in a million.
It is no small matter that the last king of the powerful Sikh empire of the 19th century has been buried in a small, nondescript village of 300 people in eastern England for over 125 years now, and voices are now being raised in the Indian parliament for the remains to be exhumed and brought back to India.
It is also no small matter that the man, Maharaja Duleep Singh, happened to be the son of the magnificent one-eyed Maharaja Ranjit Singh who ruled over much of north and northwestern India for 38 years, including Afghanistan and Kashmir, and had the ears of the Napoleonic forces against British expansion in India.
Also on rt.com
Why so intolerant, Madrid? Turban wearers ask
There is enough poignancy in the story of a young lad, enthroned as emperor at the age of five, falling to the machinations of the British who pounced on his father's death to usurp his empire, imprison his mother and ship him to England, converted as a Christian, and later denied his wish to return to his homeland as a reborn Sikh. Apparently, he died in penury in 1893 and is buried on the premises of a small church in Elveden, West Suffolk to this day.
It would also appear strange that neither the Sikhs, adherents of the world's fifth largest religion with 30 million followers, nor their country of a billion-plus, has made a serious effort to reclaim a glorious symbol of their past, even though noise is often made to retrieve the magnificent Koh-I-Noor, arguably one of the world's most famous diamonds, which once adorned his father, Maharaja Ranjit Singh, and is today part of the British crown of jewels in England.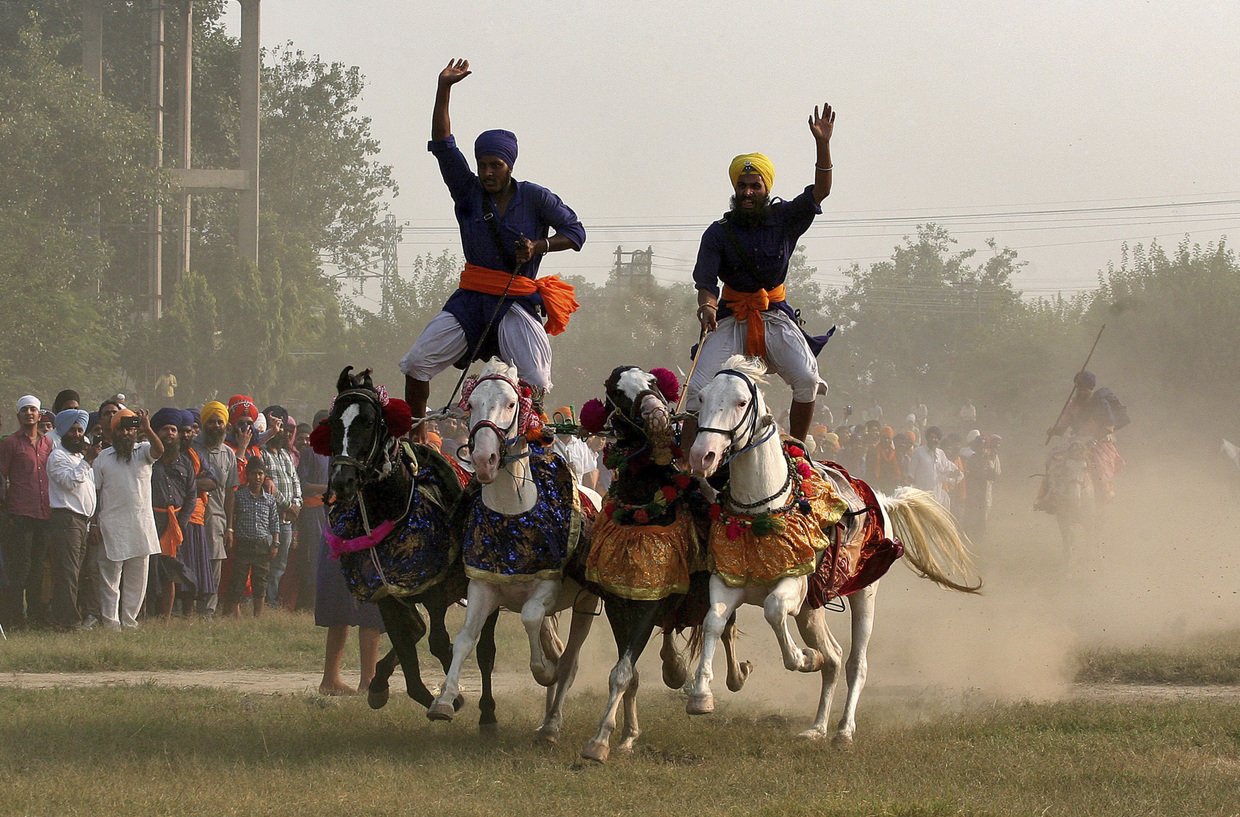 India was the jewel in the British crown for a reason. It lost precious stones (gold, silver, diamonds, etc.), artifacts (sculptures, scrolls, etc.), resources (millions of men fighting their wars or from famines), and lands (Pakistan and Bangladesh due to the Partition) in decades of rape and plunder by the British colonialists. Its economy, from a quarter of the world's GDP, fell to three percent during this horrific grab of their treasures by the British.
But the grave of the last Sikh king is not the tomb of a Pharaoh, like the one of Tutankhamun, which alone carried a wealth of a billion dollars, including a coffin of gold. Nor could his remains sink a Titanic, which the doomsayers assert happened only because the gigantic ship carried an Egyptian mummy among its cargo.
The buried Maharaja is also no Christopher Columbus, exhumed multiple times around the world due to various claims on the world's most famous explorer, nor is he a revolutionary like Simon Bolivar, whose remains were unearthed in Colombia and transferred to Venezuela in a fully-televised event to ascertain if the great revolutionary had been poisoned. He is also no Abraham Lincoln, whose tomb was raided with the idea of holding the corpse for ransom.
Also on rt.com
Where's 'zero-tolerance' policy in action? Senior Tory faces no consequences from BoJo and party for 'racist' turban remarks
Nor was the last Sikh king some criminal like the exhumed assassins of Abraham Lincoln and John F. Kennedy, nor akin to former US President Zachary Taylor, who died in 1850 but whose body was disinterred in 1991 to ascertain if he was the victim of poisoning. He is also no Eva Peron or Oliver Cromwell, two of history's most recognized names, whose remains met a fate of mystery and macabre.
In making the demand on Maharaja Duleep Singh's remains, the specific parliamentarian, a member of the opposition, probably hasn't factored in a few details: Should the remains go to India or Pakistan? For the king of the Sikh empire ruled from Lahore; the difficulty of obtaining a license for exhumation since it's on a property of the powerful Church of England; wading into the elaborate procedures of the Ministry of Justice in England, which sits on decisions on non-consecrated grounds. The parliamentarian's demand, however, wouldn't be contested by the lineage of the last Sikh emperor, none of whom are alive today.
Also on rt.com
Pakistan opens its doors for Sikh pilgrims as fears grow in India that intentions behind it are not so blessed
There is unlikely to be any serious follow-up on the demands for the Maharaja's remains. It's politically hazardous to release a rallying symbol for a community which for over a generation has been baited by the separatists to bolster their demands for a separate Sikh homeland. It's also unlikely that the honorable parliamentarian of the opposition isn't aware of the repercussions of his demands. But it would at least add weight to his party's presence in Sikh-dominated Punjab and show the ruling dispensation of Delhi in a poor light, which is probably good enough for him.
Death touches all of us at some stage of our lives. In some cases, it does more than once.
Like this story? Share it with a friend!
The statements, views and opinions expressed in this column are solely those of the author and do not necessarily represent those of RT.
You can share this story on social media: