Transgender sex pest loses big, estheticians not forced to wax 'her' balls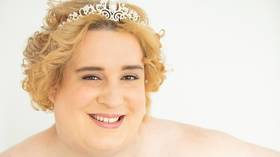 Jessica Yaniv lost a court case against multiple women who refused to wax her male genitals; a win for Human Rights in Canada as estheticians will not be punished for refusing services because they don't consent to handling d**k.
In 2018, the 32 year trans individual filed sixteen human rights complaints against businesses promoting on Facebook Marketplace. The estheticians all operated salons which offered waxing procedures, and in different situations Yaniv sought to remove hair on her arms, legs, and scrotum. Due to inexperience or religion, the women denied her requests, to which she declared it was discrimination on the basis of gender identity.
This is not about waxing. This is about businesses and individuals using their religion and culture to refuse service to protected groups because -they- don't agree with it or the person and use that to illegally discriminate contrary to the BC Human Rights Code and the CHRC. https://t.co/34XIklXXbh

— Jessica Yaniv (@trustednerd) July 18, 2019
Today news broke that the British Columbia Human Rights Tribunal determined it is not a violation for a service provider to not wax a type of genitals they are not trained for, or haven't consented to wax; a pleasant turn of events for vulnerable women who should never be forced to touch male genitalia.
For the past year this story has been what can only be best summed up as a circus. Yaniv not only has a history of racist rhetoric, a factoid that makes her targeting of largely immigrant-owned businesses stand out, but there is overwhelming evidence that she is a pervert.
Leaked social media messages show a person who wanted advice on how to approach young girls to help with their tampons and pads. On top of that, Yaniv also claims to have her own periods and has gloated about it on Twitter and Youtube; a physical impossibility, given she is a biological male.
I do not for a second believe Jessica Yaniv is trans. She's most certainly not a woman. So from here on out, I'm going to call her what she is, and that is a man.
Jonathan (his real name), is a con artist who is using gender identity to engage in perverted fantasies. His existence shows how far the trans movement has derailed. Thankfully he lost this case, but that it even went this far should be scary to everyone. More so as men are now using transgenderism as an excuse to invade women's private spaces.
Also on rt.com
Trans rights and state-sponsored sexual assault: How Democrats want to strip YOUR constitutional freedoms
Last year, nine homeless women kicked off a lawsuit against a women's shelter after they were FORCED to shower with a trans-woman. The shelter requires everyone to shower in groups, and the person who self-identified as trans began making sexual remarks and even stared at the others as they bathed.
Even those locked behind bars are not safe, as a trans inmate was given a life sentence after sexually assaulting women in prison. That this man was even in a women's prison is a horrid oversight by those in charge, as he had previous convictions related to sex crime.
READ MORE: Menstrual health under siege from trans community outraged that physiology isn't inclusive
A society is being built where any man on the street can now seemingly say they are the opposite gender, and with no checks or balances, they gain access to spaces they do not belong, to which we are now seeing the repercussions.
Penises don't belong in a women's jailhouse; salon owners shouldn't have to worry about waxing balls if their business is built around female clientele; and homeless women in a shelter shouldn't have to fear taking a shower because some female-identifying pervert keeps accosting them.
Also on rt.com
I am a trans woman – but I think this woke world has gone too far
I do not know what the solution is, more so as I myself am trans. But something does need to change. Because today it may be "wax my balls," but tomorrow it could be a parent-free topless pool party for kids.
Oh wait, Yaniv already tried that too.
By Sophia Narwitz is a writer & game journalist from the US.
The statements, views and opinions expressed in this column are solely those of the author and do not necessarily represent those of RT.
You can share this story on social media: