Hoisted by their own petards: Trudeau and BBC stumble on their own liberal credentials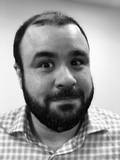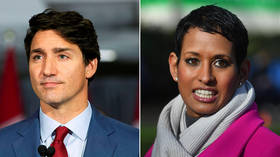 Racism is disgusting, deplorable, and indefensible, but with the way the rules of prejudice are changing, it might just be easier to declare yourself a hate-filled bigot and be done with it.
Take poor old Justin Trudeau, Canada's liberal leader who definitely is not a racist, and I know that because he spends every waking moment telling anyone who will listen that he's not.
At least, he's not racist now, but may have been in 2001, which is when he was photographed attending an Arabian Nights theme party wearing racist makeup which we now know as 'brownface,' but back then was apparently known as 'a little bit of fun.'
Well, it turns out he was having quite a lot of fun, because hot on the tail of the 'brownface' controversy were more pictures of the Canadian Prime Minister in 'blackface.' How many times has he done this? Actually he can't remember. Seriously.
This is awkward for any politician, but Trudeau defines himself by being 'woker than woke' so this is all particularly sticky for him. In response, he's resorting to the surge tactics perfected by George W Bush during the Iraq War, although instead of a surge in the number of troops, he is surging his wokeness and blaming 'white privilege' for his indiscretions. I wonder whether it was his 'white privilege' that persuaded him to keep his racist party days quiet while he was asking voters to elect him in 2015?
Also on rt.com
Canada's furore over Trudeau's racist problems is only skin deep
The real victims here are the liberal voters (literally, they're all victims of something) who had grown comfortable with Trudeau, who offered a virtue-signalling candidate they could put their cross next to in the ballot box, and then go home with a warm, fuzzy feeling inside.
However, a number of polls after the brownface saga suggest Trudeau has actually lost support ahead of next month's general election while the Conservatives are moving ahead.
That's right, there are some liberals who are so angry that their champion has not been able to live up to the impossible standards they set, that they're switching to the Conservatives. The left really does love to see its leaders hoisted by their own petards.
So, if the likes of Canada's Woke Wonder get tripped up by these rules, then what chance is there for the rest of us? Perhaps the most fun to watch at the moment is the BBC constantly trying, and failing, to disguise its liberal bias.
For example, the British broadcaster found its presenter Naga Munchetty in breach of its editorial guidelines after she expressed anger at Donald Trump telling four ethnic minority congresswomen to 'go back' to their own countries.
Also on rt.com
Corbyn hits out at BBC for reprimanding presenter who suggested Trump is racist
Munchetty said on air that she was furious and regarded the US President's comments as "embedded in racism." The BBC decided she had not been impartial enough and gave her a telling off. Only then, 150 ethnic minority broadcasters wrote an angry letter to the corporation saying Munchetty should not be required to be impartial about issues of racism and accused the Beeb of "racially discriminatory treatment" of its presenter.
It's just exhausting, isn't it?
In a nutshell, the BBC, a deeply liberal organisation, tries to cover up its bias by censuring a presenter who criticised what she saw as racism, only to end up accused of racism itself.
While in Canada, Trudeau fights back from claims that he was racist in the past by blaming his whiteness.
These debacles show how few people are able to just be comfortable in their own skin without being attacked by their own side, let alone the opposition.
Life is so much easier for Conservatives as outrage culture ravages the liberal left. I point you to British Tory MP Sir Desmond Swayne, who in the wake of the Trudeau scandal has come out of the closet and proudly told the world that he too once blacked up as soul legend James Brown for a fancy dress party and would not be apologising for it any time soon.
I would guess being unapologetic will be a vote winner too.
Like this story? Share it with a friend!
The statements, views and opinions expressed in this column are solely those of the author and do not necessarily represent those of RT.