It could be the most chaotic election in UK's history - Ken Livingstone on European vote 2019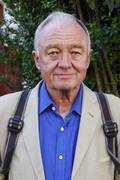 Ken Livingstone
is an English politician, he served as the Mayor of London between 2000 and 2008. He is also a former MP and a former member of the Labour Party.
is an English politician, he served as the Mayor of London between 2000 and 2008. He is also a former MP and a former member of the Labour Party.
Farage has jumped back into the center of British politics by announcing that as leader of the new Brexit Party he's going to mobilize his supporters to be ready in case Britain participates in this May's European elections.
Because of the current chaos in Britain's politics no-one can be certain these EU elections are going to happen. For the last two years, everyone has worked on the assumption that on March 29 Britain would leave the EU. Now that date has been extended to April and may even be extended to more than a year. No-one knows what is going to be the likely outcome of Theresa May's catastrophic negotiations with the EU, but if our membership is extended into the summer then our voters will have the chance to elect our members of the European Parliament again.
All the major political parties are working on the assumption that we were about to leave the EU and made no plans to either select candidates or organize their campaigns, so this could be the most chaotic election in Britain's history and a perfect opportunity for Nigel Farage to emerge as Britain's leading Brexiteer.
Also on rt.com
'I will take over as Brexit Party leader': Nigel Farage back on the frontline
I met Nigel on several occasions on radio and television interviews and he is great fun to be with, even though we don't agree. Although he is solidly on the right, his resignation from UKIP because they were collaborating with Tommy Robinson, establishes the fact that whilst being on the right, he is not racist. He took over the leadership of the Brexit Party after his predecessor Catherine Blaiklock resigned after posting horrible and intolerable comments about Islam on Twitter.
Farage says the millions who voted to leave the EU are being betrayed by the political class and they need a voice. Having been the most well-known opponent of the EU, that voice is clearly Farage.
Over the last twenty years, Farage became a high-profile political figure as he was the leader of UKIP on three occasions. He first became leader in September in 2006 and eight years later saw UKIP win a hundred and sixty-three council seats in local UK elections and led UKIP to get more votes than any other British party in the European Parliament. In November of that year, two Tory MPs defected to UKIP and the following summer UKIP won nearly four million votes and became the third largest political party in Britain.
After Britain voted to leave the EU in June 2016, Farage decided it was time for him to stand down as party leader as he had achieved his lifelong objective. But under the leadership of his two successors, UKIP started moving to the hard right and under the leader Gerard Batten began campaigning against Islam and formed an alliance with Tommy Robinson, the former leader of the English Defence League. It was this decision that prompted Farage to resign from UKIP in December last year, complaining that Gerard Batten had become obsessed with Islam.
READ MORE: 'Go join Farage's new party': Tory minister lashes out at Rees-Mogg's 'treacherous' Brexiteers
Farage is still a member of the European Parliament and following his decision to lead the campaign in the European elections said "I will take over as leader of the Brexit Party and I would lead the party into European elections… It is at the moment a virtual party, it is a website.… our trust has been betrayed by politicians and if we fight these elections it will be a chance to say what we think."
His decision has triggered opposition from his old enemies. He caused controversy after he claimed that over four million people who have signed a petition calling for our withdrawal from the EU to be revoked were partially signatories from Russia and that the majority for a no deal Brexit was increasing by the week.
Following Theresa May's decision to extend our Brexit date, Farage said he was "disgusted" and that this was a failure of leadership by May. He also rubbished those who pointed out that his pro-Leave march had been poorly attended. His old enemy, the Labour MP Jo Stevens, said, as cited by The Independent: "the hypocrisy of Farage and his billionaire bully boys knows no bounds. He and his gang broke electoral law and are under investigation for Russian collusion, with around three million signatories already, the revoke petition shows the genuine depth of anger in the country at the government's shambolic mismanagement of Brexit and the damage which has already been done. Of the emails I am receiving from worried constituents, ninety-five percent are calling on MPs to revoke Article 50 and stop the clock on this process to prevent a disastrous no deal Brexit."
Also on rt.com
'Russian collusion': Farage mocks 'cancel Brexit' petition with signatures from Russia
In an interview on the BBC's Today programme, Nigel claimed there was a "very big shift going on in the country" as he said people were saying "can we please end this agony – it's dominating everything." When challenged about the signatures to the petition to cancel Brexit, he replied "I know and a lot of them are from Russia so perhaps there should be an inquiry into collusion, who's to say… Opinion polls are now very clear, there is a big clear majority who want to leave with no deal as opposed to having an extension of any kind at all." He also claimed that twenty million people were supporting his Leave Means Leave march in spirit and it was the symbolism of it that matters not the actual turnout.
It's quite fun that both sides are blaming the Russians, but Nigel needs to study the opinion polls. According to the Independent, a recent YouGov poll showed sixty-one percent would prefer to remain rather than support Theresa May's shambolic deal, with only thirty-nine percent supporting the government's deal. If asked to choose between whether people would prefer to remain in the EU or leave with no deal, remain would win by a margin of 57 to 43 percent.
What caused the majority of our voters to vote to leave the EU is the growing anger of ordinary people who feel that their needs are ignored by the establishment. This is just the same as the anger that led to the election of Donald Trump in America.
Britain's anti-fascist Hope Not Hate campaign commissioned a study that shows that more than two-thirds of our population feel they are not represented by the main parties, with sixty-eight percent saying there was no party that represented them, the Guardian reported. The study shows over half the population think our political system has broken and only a third still have any confidence in it. Not even ten percent of people identify with any leading political figure. But the study shows that almost forty percent had accessed the views of the far-right Tommy Robinson's videos on social media. Fortunately, only six percent are supportive of Robinson, whose real name is Stephen Yaxley-Lennon. The report warns that we may see a growth in support for far-right groups in the coming year, particularly the English Defence League, Britain First, the British National Party and the National Front as well as UKIP. The poll also showed that 75 percent of people believe that politicians are putting the interests of big business before that of the people. Only seven percent believe that politicians are working to represent the interests of ordinary people over those of big business.
Also on rt.com
Brexit bog: 'No delay from EU – or we elect 73 Nigel Farages into European Parliament'
Having seen how effective a campaigner Farage is, I wouldn't be at all surprised if there was a surge of support in his European election campaign for Brexit, but he may be undermined by the increase in support for UKIP. Under its new leader, UKIP has moved to the far-right and its moderate members have largely left. They have been replaced by a surge of those supporting its Islamophobic agenda. UKIP's membership has increased by 50 percent in the last year as its leader Batten warns that Islam is a death cult. Many of the eight thousand new members are younger and more right-wing with solid support for Tommy Robinson's involvement in UKIP.
UKIP's unofficial youth web group has included many anti-Semitic messages including claims that life under Hitler was better than "anywhere else on earth" and describing Jews as hook-nosed monsters who control the media, reported the Guardian. The UKIP member who posted this has now been expelled but following the appointment of Robinson, several of UKIP's 24 EU MPs have left the party, with only seven remaining in UKIP. But the party's membership is now over twenty-seven thousand and UKIP's poll rating has reached seven percent.
Although I find this worrying, fortunately, there is an alternative. If the European elections do take place, then the radical policies of Labour's Jeremy Corbyn will connect with the angry working-class voters just as they did in our general election in 2017 which saw the biggest rise in Labour's vote in decades. People recognize that Jeremy has never been part of the establishment and his entire political career has been to fight for the interests of the working class. So don't be surprised if most of the Tory press ignore these facts.
Think your friends would be interested? Share this story!
The statements, views and opinions expressed in this column are solely those of the author and do not necessarily represent those of RT.