75,000 Russian expats spying in London? Their handlers' workload must be a nightmare!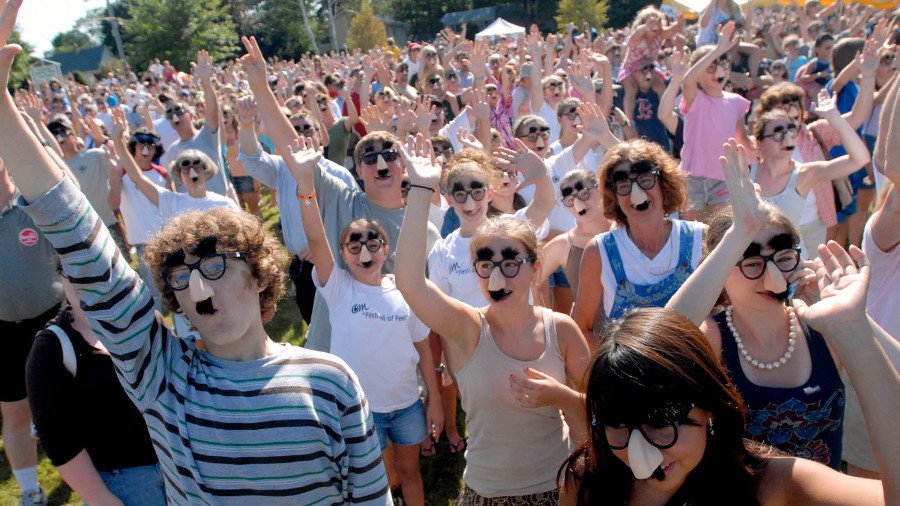 The true scale of the workload facing Russia's foreign intelligence agents has been revealed by a London based think tank, which estimates half of all Russian expats in the British capital are spies or informants.
I'm no mathematician, but that seems like a hell of lot of work to get through. In essence, the report from the right-wing Henry Jackson Society – never one to exaggerate scant evidence to justify its existence – suggests that anywhere up to 75,000 Russians are providing intelligence to around 500 spy runners. The paperwork must be a nightmare and the lunches on expenses a massive drain on the Russian budget.
The Henry Jackson Society has collected quotes from all the usual suspects (in this report they're called Russia-watchers) added in some facts that appear to be dug up from a Google news search, and titled its report 'Putin Sees and Hears It All'. It's the perfect subject for this kind of think tank, because they can say almost anything they want.
Before I saw this report, I thought it was unacceptable to attempt to incite suspicion towards an entire community. I thought that a professional organization might look at an outlandish claim that 50 percent of an entire group of people are involved in espionage and conclude that the estimate seems a little top heavy and not include it. I thought when including an estimate that could potentially inflame an already tense situation, at least the sources would be on the record, not anonymous, and there would be more than 16 of them. Well, this report has taught me a lot.
I've actually noticed signs of outrage in London's Russian expat community following this airtight, not at all speculative report. If 50 percent of them are spies, that means 50 percent of them aren't, and that half want to know what's wrong with them – why haven't they been chosen?
There are also signs of relief though, because in my experience, expat Russians have already adapted to the fact that everyone thinks they're spies anyway, so this report actually offers some kind of relief – at least now only 50 percent of them pose a risk to the local population. A new kind of Russian roulette.
This is the line which is causing most of the fuss: "Perhaps reflecting the level of paranoia within London's Russian community, interviewees and interlocutors suggested that anywhere between a quarter and a half of Russian expats were, or have been, informants."
That phrase "Interviewees and interlocutors suggested," certainly sounds like a legit source of information to include in a report which seeks to target 50 percent of an entire community, doesn't it?
Vladimir Ashurkov, the Russian expat quoted in the report just before this line, actually responded after publication by saying that actually he thought it was probably closer to 5 percent. The one Russian expat named in the report disputed the claim. Author Dr. Andrew Foxall said on Twitter that Ashurkov was not one of the "interviewees and interlocutors" who suggested that half of all Russian expats are informants, only the unnamed anonymous ones did that. Again, seems legit.
I have a wide circle of Russian friends, all of them so far have told me how ridiculous they think this report is, but then, they would wouldn't they?! All I can do is applaud their training and try not to let any state secrets slip in front of them.
Is there any advice on how to spot these foreign agents? The report says some "will be Russian nationals living openly in Britain under their real identities, but with few (if any) links to Russia's intelligence and security agencies (so-called 'non-official cover'). Yet more still will travel to the UK on short operational visits, either under their own names or with false identities, using standard immigration routes."
So to paraphrase, suspect all Russians, even the ones just on holiday with no links to Russia's security agencies.
Some argue that inciting this kind of suspicion towards any other group of people would be dismissed as xenophobia, in fact some Russians have suggested that, but they're probably just spies aren't they?
The true value in this report can be seen in Andrew Foxall's defence of his findings online, where he admits he's played fast and loose with his figures. He estimated that there are 150,000 Russians in London because that's what a Guardian article said in 2014.
Foxall admitted that more recent official statistics say it's more like 70,000. Whoever is funding this think tank (check that out, you'll be amazed who it is) is paying its analysts to copy and paste from newspapers.
I have decided to put together a little report of my own, using this think tank's own methods. I've asked five Russians living in London whether they are informants, they've all said no, so I estimate that this report from the Henry Jackson Society is bulls***. Full findings will be released soon.
Like this story? Share it with a friend!
The statements, views and opinions expressed in this column are solely those of the author and do not necessarily represent those of RT.
You can share this story on social media: