The West's 'guilty until proven innocent' mantra is wrecking lives & international relations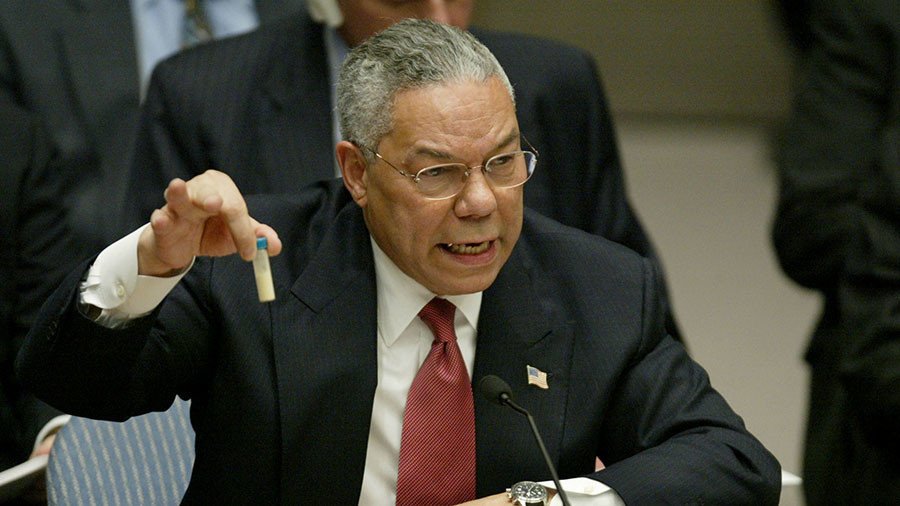 Western society is flirting with a disturbing trend where people are being denied the time-honored 'presumption of innocence'. The same undemocratic method is even being used against nations in what is becoming a dangerous game.
Imagine the following scenario: You are a star football player at the local high school, with a number of college teams hoping to recruit you. There is even talk of a NFL career down the road. Then, overnight, your life takes an unexpected turn for the worse. The police show up at your house with a warrant for your arrest; the charges: kidnapping and rape. The only evidence is your word against the accuser's. After spending six years behind bars, the court decides you were wrongly accused.
That is the incredible story of Brian Banks, 26, who was released early from prison in 2012 after his accuser, Wanetta Gibson, admitted that she had fabricated injurious claims against the young man.
Many other innocent people, however, who have been falsely accused in the West for some crime they did not commit, are not as fortunate as Brian Banks. Just this week, for example, Ross Bullock was released from his private "hell" – and not due to an accuser with a guilty conscience, but by committing suicide.
"After a 'year of torment'… Bullock hanged himself in the garage of the family home, leaving a note revealing he had 'hit rock bottom' and that with his death 'I'm free from this living hell,'" the Daily Mail reported.
There is a temptation to explain away such tragic cases as isolated anomalies in an otherwise sound-functioning legal system. After all, mistakes are going to happen regardless of the safeguards. At the same time, however, there is an irresistible urge among humans to believe those people who claim to have been victimized – even when the evidence suggests otherwise. Perhaps this is due to the powerful emotional element that works to galvanize the victim's story. Or it could be due to the belief that nobody would intentionally and unjustly condemn another human being. But who can really say what is inside another person's heart? Moreover, it can't be denied that every time we attempt to hunt down and punish another people, tribe, sex, religion, etc. for some alleged crimes against victims, there is a real tendency among Westerners to get carried away with moralistic zeal to the point of fanaticism.
A case in point is last year's scandal that rocked the entertainment industry as the movie mogul Harvey Weinstein was accused of sexually assaulting numerous women over the span of a 30-year career. Eventually, over 80 females, emboldened by the courage displayed by their peers, drove Weinstein straight out of Hollywood and into the rogue's gallery of sexual predators. Few could deny this was a positive thing.
But then something strange began to happen that has been dubbed the 'Weinstein effect.' Powered by the social media #MeToo movement, women from all walks of life began to publicly accuse men for all sorts of sexual violations, some from decades ago. Certainly, many of the claims were legitimate. However, in many cases they were not. Yet the mainstream media, which has taken great delight in providing breathless details of every new accusation, has shown little interest in pursuing those stories of men who went on to suffer divorce, ruined reputations, and the loss of jobs without so much as a fair hearing in a court of law.
As far as the mainstream media is concerned, and to be fair they don't seem that concerned, the victim's story is the only story that matters. Indeed, it was almost as if the victim had become judge, jury and executioner. This is, in reality, just one step from mob rule, and woe to anyone who questions the motives of the movement, as French star Catherine Deneuve discovered.
The (female) writer, D.C. McAllister, described the poisonous "environment of suspicion" that has beset relations between men and women.
"While women's willingness to hold men accountable for criminal sexual behavior is to be applauded, the scorched-earth approach we are seeing today is destructive because it undermines trust," McAllister wrote in The Federalist. "When anything from a naive touch during a photo shoot to an innocent attempt at a kiss is compared to rape and sexual abuse, we are not healing society but infecting relationships with the poison of distrust."
In other words, neither men nor women have gained anything from this otherwise-well-intended campaign against sexual improprieties. However, this is not the first time the West has allowed raw emotions to knock the train of progress right off the tracks. History books are replete with examples of Western campaigns rising out of sheer mass hysteria. But at least in those wild times there was still some semblance of justice, complete with trials and investigations. Now compare that with our 'modern' times, when all it took for the United States to win approval for an illicit attack on Iraq was for Colin Powell to shake a vial of faux anthrax in front of the UN General Assembly.
With these historical hiccups in mind, it is possible to argue that the West has truly forgotten the lessons of history because they are certainly repeating them today.
By way of example, consider where the great bulk of US troops are encamped today – in and around the Middle East – and then ask yourself how they got there. The answer is by hook and by crook, and not a little public manipulation and chicanery. That is because, in our insatiable desire to defend victims – the good guys, we are told – we are allowing ourselves to ignore crucial evidence while placing blind faith in what we are being told is the truth. Clearly that has not been the case to date.
From the accusations that Iraq was harboring weapons of mass destruction to launch against innocent people, to the current claims that the Syrian government of Bashar Assad is using chemical weapons against his own people, the West is gambling that claims based on zero evidence will always work to fulfill ulterior motives. So far, the ploy seems to be working with the gullible public, but sooner or later truth will catch up, indeed, as truth usually does.
Just this month, for example, an assassination attempt was made against Sergei Skripal – a former double agent who had moved to Salisbury, England following a spy-swap in 2010. Any guesses as to who the British authorities have ruled – without a trial, evidence or motivating factor – is the main culprit? Yes, Russia. Yet, even the usually loyal British press has started expressing reservations over the dubious claims.
This should come as no surprise since the UK, a member of the Organization for the Prohibition of Chemical Weapons (OPCW), has staunchly refused to provide samples of the alleged nerve agent to Russia for analysis. Why would it do that? Would anyone be surprised if this investigation goes the same way it did for all those Russian athletes who were, unjustly, banned from the Winter Olympic Games this year?
Or perhaps the same way it went following the 2016 US presidential elections, when Russia was accused of meddling on behalf of Donald Trump – zero evidence to back up the slanderous accusations, which are responsible for putting US-Russia relations into a free fall.
In conclusion, the unsightly spectacle of Western capitals backtracking on legal precedent – from domestic cases to international – makes it all the more clear why it is so anxious to win back the media mountaintops – it has no evidence whatsoever to support the reasons behind its increasingly illicit behavior. It is therefore incumbent upon them to own the narrative, as well as the justice system. How long this democratic charade can last is anybody's guess.
The statements, views and opinions expressed in this column are solely those of the author and do not necessarily represent those of RT.
You can share this story on social media: