Dark-web drugs: New strategy needed as dealers swap the street for cyberspace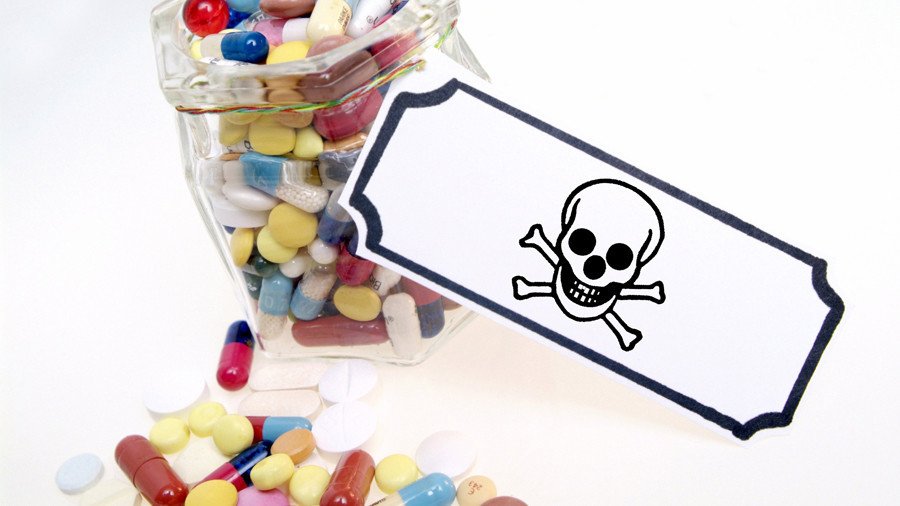 The internet allows anyone to shop for a diverse assortment of items, legal or otherwise, from the comfort and privacy of their own home. This includes both prescription and illicit drugs.
The internet is both a virtue and a vice. Its evolution has given way to new opportunities and threats. A worrying development is the possibility of purchasing medicine online from a multitude of sites without the need to see a doctor or obtain a prescription. The temptation to skip the inconvenience of having to arrange an appointment and take time off work to visit your busy and overworked doctor, and still risk not getting the medication you wanted, may seem like a worthwhile shortcut. However, sometimes things that seem easy or too good to be true have a hidden catch.
While the web hosts a number of bona fide pharmacies, there are likewise plenty of unregistered online dispensaries or outright scams posing as the genuine article. These websites sell counterfeit medications that may have been tampered with, improperly stored, past their sell-by date, contain low-quality ingredients, or even the wrong ingredients. Purchasing prescription drugs from such sites is tantamount to playing a game of Russian roulette, potentially resulting in unpleasant or life-threatening side effects. The USA's Food and Drug Administration agency cautions that some online pharmacies are run by criminals based abroad. The World Health Organization has also issued its own warnings about counterfeit medicines.
Genuine online pharmacies serving UK and US citizens require the production of a valid prescription signed by a medical practitioner in order to legally dispense medication. The European Medicines Agency provides a list of legitimate web-based pharmacies for each EU country.
Although people have been concerned about online sales of prescription medicines since the 1990s, a more recent phenomenon involves the sale of illegal drugs via the dark web – an array of websites that cannot be reached through commonly used search engines, and that uses encryption tools to allow users to mask they identity, location and online activities. The dark web's market for illegal drugs, which are typically bought with cryptocurrencies, was estimated to be worth between $12 - $21.1 million per month in 2016. Although the size of this emerging market is dwarfed by the traditional, offline, drugs trade, it is fast expanding to meet a growing demand.
The anonymity provided by the dark web is attractive to both buyers and sellers. The greatly reduced risk of being killed by a customer or fellow dealer, as may occur on the street, is encouraging drug pushers to swap the street for a corner of cyberspace. Buyers are also enticed by the anonymity inherent to the dark web that eliminates the risk of coming face to face with an intimidating dealer and reduces the risk of being caught by police. Customers purchasing illicit drugs online can also submit reviews, as one might do after purchasing a product on Amazon or eBay. A sufficient number of negative reviews can cause an online dealer to lose customers and revenue.
UN agencies and law enforcement officials are struggling to curb the proliferation of sophisticated dark-web markets that not only sell drugs (illegal and prescription) but also weapons, stolen credit-card details, birth certificates and passports. The RAND Corporation think tank has said that, since the FBI shut down the infamous Silk Road site in 2013 (believed to be the first largescale website to sell a variety of banned goods), 50 similar sites have appeared on the dark web to meet demand.
The United Nations Office on Drugs and Crime warns: "While there are no reliable statistics on how many people are buying drugs on the internet, the variety available and purchased on the 'dark net' appears to be diverse and growing. Because purchases and sales through the 'dark net' pose unique challenges for law enforcement and presents a niche market for high-quality drugs and new psychoactive substances, if the past trend continues, it has the potential to become a popular mode of trafficking in controlled substances in years to come."
Nowadays over 50 percent of the world's population has internet access and, if only one percent of this group make purchases over the dark web, we are still talking about 40 million people.
The Global Drug Policy Observatory based at Swansea University in the UK advises that "Given an acknowledged lack of technical capacity, legal constraints and poor international enforcement coordination, dark net interdiction efforts should prioritize high-end crimes such as child sexual exploitation, cyber-terrorism and weapons trafficking, and work with self-regulating, 'ethical' drug sites to enhance understanding of high-level criminality on the dark net."
A quarter of UK drug users were believed to have obtained their narcotics on the dark web in 2017, double the proportion in 2014, with ecstasy being the most commonly purchased drug followed by cannabis, new psychoactive substances (NPS's) such as Spice and Clockwork Orange, and LSD. According to Rand Europe, the UK's online drugs market is the largest in Europe and, in 2016, accounted for 20,000 web transactions worth £1.8 million ($2.5 million) each month. Globally, only the US market was larger in terms of profit, though the UK boasted a greater number of sales per population.
Aside from the online sale of illegal drugs, a rise in the purchase of prescription-only medications via the dark web is causing alarm among health professionals. Dark-web sales of the addictive benzodiazepine Xanax, used to treat anxiety, has led to doctors, MPs and youth workers in the UK warning about an "emerging crisis" among teenagers and young people who purchase the medicine online and risk developing a benzodiazepine addiction or taking an accidental overdose. Presently, UK buyers account for 22 percent of all Xanax purchases made on the dark web, while the US accounts for roughly 50 percent. Australia and Canada each account for roughly a further 10 percent. Other medications requiring a doctor's prescription that are instead being purchased online include diazepam, Ritalin, and pregabalin. This trend has led to the opening of the UK's first clinic to treat addictions caused by drugs bought online – the Addiction to Online Medicine Service, which is based in London.
Using the internet and social media to warn teenagers and young adults about the risks of buying drugs online might go some way towards curbing this novel and burgeoning public-health issue.
As the war on drugs carries over into the theatre of cyberspace, new strategies will need to be developed by UN bodies, governments and law enforcement officials. Is it better to prioritize technical expertise and limited funds on dealing with those sections of the dark web that deal in child sexual abuse and weapons trafficking, or should resources be more evenly distributed to tackle all of the dark web's vices?
Using the internet and social media, as well as developing education programs to warn teenagers and young adults about the dangers inherent to buying drugs online, might go some way to curbing this burgeoning epidemic. Prevention is more effective and cheaper than a cure. Investing money in early intervention services that treat people who have started purchasing medicines online and are at risk of developing an addiction would also take pressure off health services in the longer term. With a rising global population spending much of its time in cyberspace and facing novel public-health threats, decision makers must start planning for the future today.
The statements, views and opinions expressed in this column are solely those of the author and do not necessarily represent those of RT.
You can share this story on social media: