Angela Merkel's longevity masks the disintegration of Germany's political center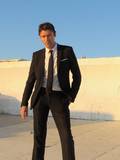 Bryan MacDonald
Bryan MacDonald is an Irish journalist based in Russia. He has written for RT since 2014. Before moving to Russia, Bryan worked for The Irish Independent, the Evening Herald, Ireland on Sunday, and The Irish Daily Mail. Follow him on Twitter @27khv
Bryan MacDonald is an Irish journalist based in Russia. He has written for RT since 2014. Before moving to Russia, Bryan worked for The Irish Independent, the Evening Herald, Ireland on Sunday, and The Irish Daily Mail. Follow him on Twitter @27khv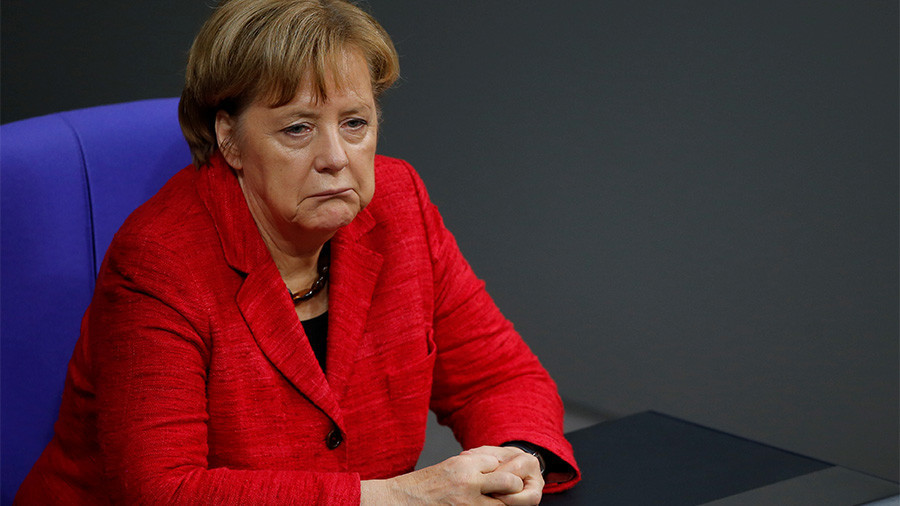 Right now, Germans are preparing to welcome a new government. However, it will be an administration nobody really wants. And that includes most of its own prospective ministers.
MUNICH – The economic data is staggeringly positive. Strong annual growth, a huge budget surplus and close to full employment. And even Berlin, the much-maligned "poor but sexy" capital city is finally prosperous. So how come Germany's two main establishment political parties were barely able to cobble together half of the vote, between them, in last year's federal election?
Even though the financial data suggests Germans have rarely had it so good, the CDU/CSU and the SPD, collectively, lost 105 seats last September. And many of those benches are now occupied by members of the AFD (Alternative For Germany), a nationalist party which is set to become the principal opposition to yet another "grand coalition."
Angela Merkel has been a lucky politician. Her predecessor, the SPD's Gerhard Schroeder, implemented unpopular economic reforms which began to yield results during her first term. Then, as much of Europe teetered following the 2008 financial crisis, Germany benefitted from a weak Euro which propelled its export-orientated economy to heights barely seen since the post-war 'Wirtschaftswunder' (economic miracle).
Nevertheless, Germany's impressive trade and GDP growth figures haven't seen voters reward the people in charge. Which might seem like a curious statement to casual observers blinded by Merkel's thirteen years in power. Because the reality is that Merkel's longevity has been facilitated by the electoral implosion of the SPD, rather than huge support for her own movement.
Raw Results
In the 2005 election, the Schroeder-led socialists took 34% of the vote, with Merkel's CDU/CSU garnering 35%. However, last September the SPD managed only 20% (down from 25% in 2013) and the Christian Democrats 'won' with 32% (41% in 2013). That means almost half of Germany's electorate rejected the two parties who have delivered arguably the world's most stable major economy. And Merkel herself was "rewarded" for this success with the loss of 65 seats.
As a result, it's now taken almost five months to form a government and the SPD's membership may still kibosh the deal, despite how it heavily favors their worldview. Meanwhile, Merkel has been forced to hand over the finance ministry as the price of remaining in power. Of course, this move may well lose the CDU/CSU even more support in 2021.
Put simply, Berlin's political establishment is spooked. Because the predictable post-war system has been ruptured. The SPD and CDU/CSU coalition are hemorrhaging voters to the AFD and the Free Democrats (FDP), who have also shifted to an anti-immigration posture under leader Christian Lindner.
Most outside observers blame Merkel's open door migrant policy for the present travails but, here on the ground, it becomes clear how the situation is far more nuanced. Firstly, the SPD's decline started long before it acquiesced to accepting huge amounts of newcomers. The group, once led by giants like Helmut Schmidt and Willy Brandt, now lacks charismatic figures and its leadership are perceived by many as careerists with no particular vision. Ironically, it was perhaps for this reason that Martin Schulz was parachuted into the hot seat last year, but his rabidly pro-EU stances seemed to alienate, rather than inspire, Germans.
Same Old
Talking to ordinary Germans, you begin to sense that they've become tired of the same faces dominating politics. And they are also suspicious of legislators' ties to big business and their mixed messages on the environment. For instance, some cited the paradox of German outrage towards Donald Trump's call to remove the US from the Paris Climate
Accords at the same time that Berlin continues to subsidize its own coal industry and refuses to take serious action on the use of diesel vehicles, despite clear evidence of the health dangers. "There are a million of our people reliant on the auto industry for work, so the elite won't take action. Their message seems to be 'poisoning the people is fine, as long as it doesn't lead to any layoffs in Stuttgart or Wolfsburg' (the homes of Mercedes, Audi and Volkswagen)," one waitress, named Suzanne, told me.
Inequality and the state of infrastructure are other concerns. In the past year, this writer has taken six long-distance trains in Germany. None arrived on time, and one, last summer, was five hours late due to signaling problems.
Karl Schuster, an accountant who shared a delayed locomotive with me, blamed Merkel's governments. "Our rulers like to boast about big trade surpluses and balanced budgets and low inflation, but they entirely miss the point. We need new roads and schools, and our railways are a mess, but they only care about the rich," he complained. "For instance, Germans used to be renowned for innovation, but how many of our universities are in the top 50 in the world now? We are falling behind by so many measures but the ministers are going 'look at the numbers, look at the numbers.'"
Talking Turkey
All this led to political paralysis. Last autumn, Merkel attempted to form a 'Jamaica' coalition with the FPD and the Greens, but that option bit the dust after arguments about immigration and climate issues, with many observers believing Lindner feels four years of opposition is better for the FDP, at a time when the center is on shaky ground.
This meant the SPD, which had initially ruled out another power-sharing arrangement with the CDU/CSU, changed tack and entered talks. What followed threatened to split the party as the youth wing organized protests. Last week, a deal was finally reached which grants the SPD the finance portfolio, as well as foreign affairs and labor. And Merkel has agreed to a significant rise in public spending to placate the leftist's base.
However, even these concessions aren't enough for some SPD members, who fear another coalition will fatally damage the party's standing and drive more voters into the arms of the radical left and the AFD. This pressure contributed to Schulz's resignation as the leader this week.
Despite its apparent success, Germany is presently at a fork in the road. Its ageing population threatens the viability of its welfare state and mass immigration has proven so unpopular that the policy has been quietly reversed. Of course, major choices also have to be made on the future of the EU, with France, in particular, hoping for more integration.
Merkel has probably managed to secure another term. But there's a general feeling that the present quiet is the calm before a major political storm in 2021.
The statements, views and opinions expressed in this column are solely those of the author and do not necessarily represent those of RT.